News
>
Celebrity Gossip
August 21, 2011 16:42:07 GMT

was not the only bride on August 20 as another celebrity tied the knot to her partner that same day. Country singer Chely Wright married girlfriend Lauren Blitzer whom she met two weeks after coming out as lesbian in May last year.

Holding the ceremony at the home of Blitzer's aunt in Connecticut, Wright and Blitzer both wore white wedding gowns minus the veils because they loved their "hair too much". Wright who is Christian and her wife who is Jewish were officiated by both a reverend and a rabbi.

News
>
Celebrity Gossip
August 21, 2011 03:30:13 GMT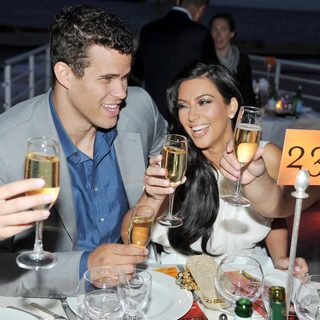 After , and a bunch of other guys, is the one who can make walk down the aisle. The "Keeping Up with the Kardashian" star is officially a married woman after exchanging vow with the basketball star in a Saturday, August 20 evening ceremony, her rep confirms.

Kim's stepfather Bruce Jenner walked the bride to the altar while little Mason acted as the ring bearer. and served as their sister's co-maids of honor while Kendall and Kylie Jenner were bridesmaids, along with Humphries' sister, Kaela. was Kris' groomsman.

News
>
Celebrity Gossip
August 21, 2011 02:38:05 GMT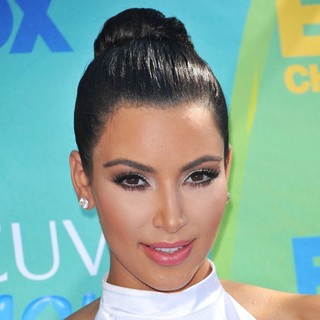 As expected, 's wedding to on Saturday, August 20 is causing a chaos in Santa Barbara where the reality star is set to walk down the aisle inside a Montecito estate. But the commotion started at Four Seasons Biltmore where the Kardashian family members, guests and press are staying.

Locals are enraged by the security which has been tightened at the hotel. A bride-to-be was due to celebrate inside the hotel's bar on Saturday but she was not even allowed inside. "She tried to get into the bar where her wedding is taking place tomorrow and she was blocked by security because Kris Humphries had just walked in. A bunch of bodyguards blocked her from coming in and she ran up to her room in tears!" a friend of the bride said.

News
>
Celebrity Gossip
August 20, 2011 17:48:08 GMT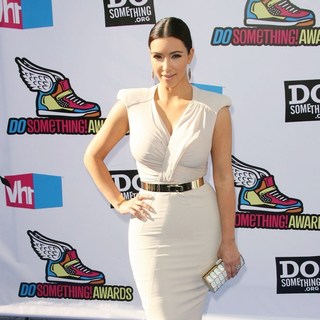 In between her times getting ready to become a bride, spared some time to write on her blog about what the day means to her. In a post dated August 20 morning called "Today Is the Day", the 30-year-old exclaimed, "I can't believe it's finally here! Thank you so much to everyone who made this day happen!"

She continued, "Even though you can't all be there to help me celebrate today, it would mean so much to me if you could sign my Virtual Wedding Guestbook. ...You guys mean the world to me, and I want to thank you for all your love and support."

News
>
Celebrity Gossip
August 20, 2011 17:25:21 GMT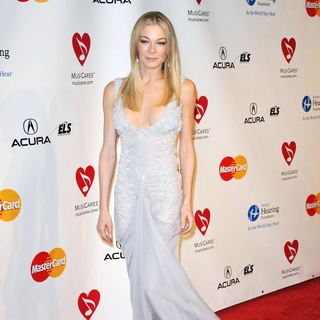 once again finds herself in the center of criticism against her body. The singer/actress, who is now lean, was approached by a woman who told her to eat more while dining at a restaurant with husband .

Rimes was chilling out with Cibrian at longue bar Double A in Chicago when a guest rudely gave a comment about her weight. Rimes vented out her anger on Twitter, writing "How dare someone come to me at a table w/ the boys and tell me I need to eat something. What is wrong with people!? As I'm stuffing my face… have another drink and maybe take a class in manners! Cheers!"