News
>
Celebrity Gossip
August 14, 2011 06:36:04 GMT
appeared in a PETA campaign with no single fabric on her body. The 23-year-old model posed provocatively inside a cage in a that promote cruelty against animals.

During the Women In Cages exhibition, her father showed his support by showing up with wife Jennifer McDaniel. He playfully covered his daughter's picture with his hands to hide her modesty. Brooke giggled and did the same to her picture which was pinned to the wall.

News
>
Celebrity Gossip
August 14, 2011 06:02:37 GMT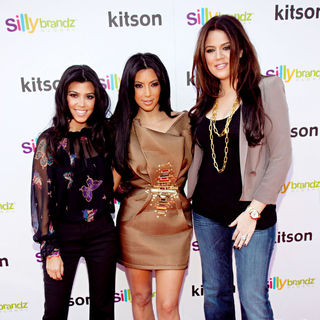 and her sisters have fired back at the accusation that The Kardashian Kollection has a handbag which copied Botkier's design. They insisted that their collection "was independently created" and that designer Bruno Schiavi's apparel company Jupi is surprised about Botkier's allegation.

The Kardashians put their new products on display for Sears this week and Womenswear designer Monica Botkier noticed that one of their purses looks like her 2005 "Clyde" bag. She took to her blog on August 10, stating under "K is for Knock-off" that "Botkier 'Clyde' was simply copied by Kardashian Kollection for Sears. They say imitation is the highest form of flattery but we don't think so."

News
>
Celebrity Gossip
August 14, 2011 05:33:13 GMT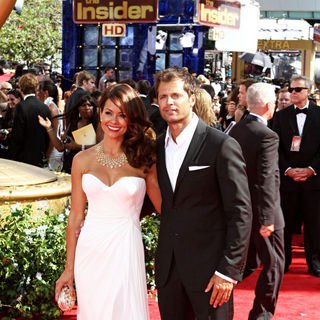 is a married woman. The "" host married her "Baywatch" star beau in St. Barts on Friday, August 12, five years after they announced their engagement.

"Want to thank everyone for their support," Charvet tweeted Saturday. "It has been a great day!" Burke's representative then confirmed to E! Online, "Brooke and David did get married."

News
>
Celebrity Gossip
August 13, 2011 18:37:54 GMT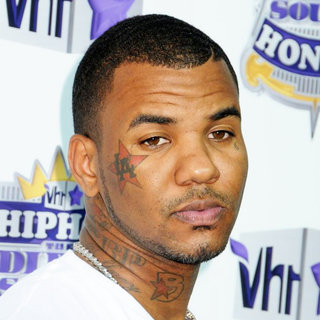 is in trouble with the law after tweeting the phone number of a sheriff station in Compton, CA. With 580,000 followers and a promise of "internship" with his Black Wall Street label, the rapper's tweet caused a telephone flash mob which delayed emergency services.

"Call @wackstar for internship....... Lol he answering all bws phones today," the tweet read. Calls began to come in at around 5:20 P.M. PT on Friday, August 12 and most callers reportedly hung up when hearing it was a sheriff station. The calls ended around 3 hours later but Captain Mike Parker feared that a lot of legitimate calls could not get through due to the overcrowded line.