News
>
Music News
July 07, 2008 09:28:10 GMT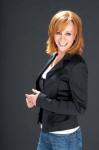 has just premiered a new music video for her latest single titled "Every Other Weekend". The new clip that was directed by Roman White, features a collaboration between Reba and and also the appearance of actor and actress .
News
>
Music News
July 07, 2008 08:28:39 GMT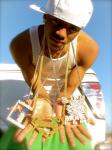 Despite he's being backed by , has finally decided to end his recent feud with . Speaking to AllHipHop.com Soulja declared his peace treaty saying, "It's over with for me."
News
>
Movie News
July 07, 2008 08:09:37 GMT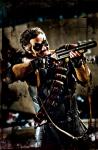 While waiting to get the first real look into Zack Snyder's "" through the release of its teaser trailer on July 18, fans can feast their eyes with a new video journal of the graphic comic books' adaptation. The video footage highlighting the works of the film's production designer, Dave Gibbons, brings fans inside the production.
News
>
Music News
July 07, 2008 07:58:30 GMT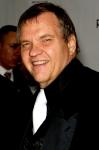 Legendary rocker has revealed a surprising news to the press stating that he may not be playing in any music festivals in U.K anymore. According to the singer, the festivals in England are stupid because the behavior of the crowd that watch the event are awful.
News
>
Movie News
July 07, 2008 07:30:04 GMT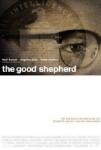 Critically acclaimed drama thriller "" seems to be leading on having two follow-up movies in the coming future. The sequels rumor has been sparked by , "Shepherd" director/producer/actor, after receiving a lifetime achievement award at the Karlovy Vary Film Festival on Friday, June 4.
News
>
Music News
July 07, 2008 07:14:06 GMT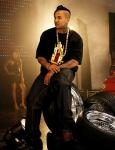 It looks like rapper is already sure with his retirement plan and has already set his eyes on another music project after releasing his third album "" on August 26. According to the latest news, Game plans to follow and 's footsteps and become a rap mogul.
News
>
Movie News
July 07, 2008 06:28:20 GMT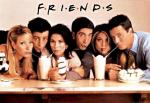 Throughout the years, the '90s hit sitcom "Friends" has been hit with multiple rumors about the development of its movie and as well the speculations have been toned down with denials. Recently, fans are made excited with another speculation on the sitcom's big screen version, but as quickly as the news spread out, the rumor was dished out. This time, the turn down came from every corner.
News
>
Music News
July 07, 2008 06:02:42 GMT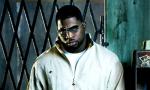 No one doubts the talent owns, or the power he has over Hip-Hop. With Mississippi literally resting on his back, the rapper who employs his stage name after ""'s main character shows how in rage he could when it comes to freedom of lyrics. The 35-year-old has testified before Congress the end of last year, boldly voicing his thoughts on the issues that African-American people face within the society. He declared "Hip-hop is sick because America is sick."
News
>
Movie News
July 07, 2008 04:31:30 GMT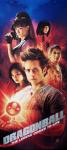 Over the past weeks, Japanese manga adaptation fans have been made excited with the outing of several characters' photos as well as two leaked fighting videos from the up and coming movie "". But, their treats won't stop there since another round of the live action film's photos is being exposed.
News
>
Celebrity Gossip
July 07, 2008 04:26:01 GMT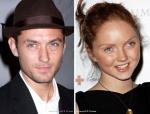 Always one to keep the public talking about his love life, has fueled reports that he's dating British model after they have been spotted in public together on several occasions recently. Rumors on their alleged romance hit a fever pitch as the 20-year-old beauty was photographed leaving his London home on Saturday afternoon, July 5.
News
>
Music News
July 07, 2008 04:22:41 GMT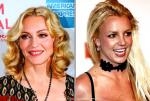 Music fans are set to see another interesting collaboration between and , as the latest report stated that the 49 year-old-diva has asked Britney to appear on a special video clip with her. The music video is not for a new single, but for a new and live version of Madonna's old hit "Human Nature".
News
>
Movie News
July 07, 2008 03:32:14 GMT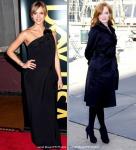 One Hollywood speculation often leads to another. That is just exactly what happens with the upcoming "" remake. Following the rumor that director Robert Rodriguez has split from his fiancee, , who is also the leading lady of the movie, an unconfirmed news concerning an interesting casting report broke out.
News
>
Music News
July 07, 2008 03:31:57 GMT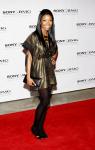 Still preparing to release her new studio album since 2004, a new song from that reportedly will be included on the upcoming record has just streamed. The new single is titled "List" and being produced by The Underdog, who previously worked with on "No Air" featuring .
News
>
Movie News
July 07, 2008 02:40:48 GMT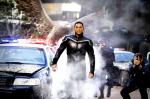 Making its debut on the long Fourth of July holiday proved to give great head start for -actioneer "". The action drama movie got an early run to the top of box office chart when it hit the theaters on Tuesday, July 1, night with $6.8 million and another $17.4 million on the following day. The moderate debut was later followed with an impressive sales over the weekend giving it a place atop the box office as well as among the high grossing movies of all time.
News
>
Celebrity Gossip
July 07, 2008 02:34:58 GMT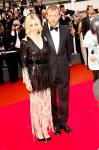 Has been keeping mum since all the talk that her marriage to husband Guy Ritchie is on the rocks, finally breaks her silence to People. In a statement she issued to the magazine on Sunday, July 6 the pop star insisted she is not planning to get divorced from her British husband while at the same time also denied having an affair with Yankee star .