News
>
Music News
July 07, 2008 09:28:10 GMT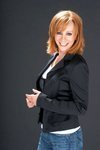 has just premiered a new music video for her latest single titled "Every Other Weekend". The new clip that was directed by Roman White, features a collaboration between Reba and and also the appearance of actor and actress .

The clip's storyline fully reflects the song's meaning and showed a divorced couple (played by Steve and Joanna) who have to exchange the care of their children each weekend because having shared custody. Meanwhile, on the clip Reba herself, was seen singing at a park while witnessing the couple exchanging their kids.

News
>
Music News
July 07, 2008 08:28:39 GMT

Despite he's being backed by , has finally decided to end his recent feud with . Speaking to AllHipHop.com Soulja declared his peace treaty saying, "It's over with for me."

To the website, the teen rapper also claimed that he actually never wanted to make a dispute with Ice and all the things that he did was just a self-defense against the veteran rapper's words against him. "Basically comments were made (by Ice-T) and I had to defend myself," Soulja said.

News
>
Movie News
July 07, 2008 08:09:37 GMT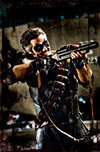 While waiting to get the first real look into Zack Snyder's "" through the release of its teaser trailer on July 18, fans can feast their eyes with a new video journal of the graphic comic books' adaptation. The video footage highlighting the works of the film's production designer, Dave Gibbons, brings fans inside the production.

Accompanied by explanation given by Gibbons on the realization of the series, the compilation of clips provide viewers with behind-the-scene footages as well as the set used for filming where fans can see black-and-white photos of 'The Minutemen' and a plaque honoring the superhero team. It also compiles bits of the original comic strips.

News
>
Music News
July 07, 2008 07:58:30 GMT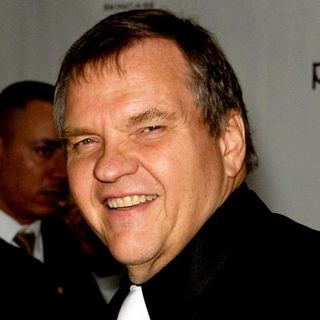 Legendary rocker has revealed a surprising news to the press stating that he may not be playing in any music festivals in U.K anymore. According to the singer, the festivals in England are stupid because the behavior of the crowd that watch the event are awful.

Speaking to the press, the singer revealed that his decision to skip performing at festivals in U.K. was triggered by the fans' behavior at the rocker's recent gig with Jefferson Starship in the Queen Elizabeth's country. "We played with Jefferson (Starship) at one of those stupid English festivals, and I do call them stupid because people behave like apes who haven't eaten a banana in a week. I refuse to play them," he said.

News
>
Movie News
July 07, 2008 07:30:04 GMT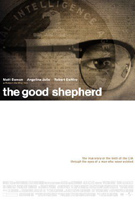 Critically acclaimed drama thriller "" seems to be leading on having two follow-up movies in the coming future. The sequels rumor has been sparked by , "Shepherd" director/producer/actor, after receiving a lifetime achievement award at the Karlovy Vary Film Festival on Friday, June 4.

Talking about these possible future projects, the 64-year-old confessed that he is planning on making the Academy Awards-nominated CIA Cold War drama a trilogy. He further explained that one of the new films will center on the action from 1961 to 1989, while the other will be focused on the first film's hero, Edward Wilson played by in "Shepherd".

News
>
Music News
July 07, 2008 07:14:06 GMT
It looks like rapper is already sure with his retirement plan and has already set his eyes on another music project after releasing his third album "" on August 26. According to the latest news, Game plans to follow and 's footsteps and become a rap mogul.

Revealing his future plan to the press, in his recent statement, the rapper said, "I've been spending 100 per cent of my time being Game, so I haven't been able to focus on my producers and my artists, so this year I'm gonna get it crackin'... the same way Dre, and Diddy do it (sic) - by being a rap mogul." Moreover he also added, "There are a lot of ways to keep hip-hop alive without being an artist. I don't have to be vocal to make it happen."

News
>
Movie News
July 07, 2008 06:28:20 GMT

Throughout the years, the '90s hit sitcom "Friends" has been hit with multiple rumors about the development of its movie and as well the speculations have been toned down with denials. Recently, fans are made excited with another speculation on the sitcom's big screen version, but as quickly as the news spread out, the rumor was dished out. This time, the turn down came from every corner.

Providing rebuttal to the early report claiming that "Friends" original cast and Warner Bros. have decided to tackle the movie, Warner Bros U.K.'s Publicity Director Jayne Trotman as well as most of its cast ensemble generally agreed on one sure thing, that is the story was a false one. From the actors' side, John Fogelman, 's publicist, noted to BBC he was not aware that there is a plan for "Friends" movie. On the similar tone, Lisa Kasteler, 's spokesperson, insisted, "Nothing is happening in this regard, so the rumor is false."

News
>
Music News
July 07, 2008 06:02:42 GMT

No one doubts the talent owns, or the power he has over Hip-Hop. With Mississippi literally resting on his back, the rapper who employs his stage name after ""'s main character shows how in rage he could when it comes to freedom of lyrics. The 35-year-old has testified before Congress the end of last year, boldly voicing his thoughts on the issues that African-American people face within the society. He declared "Hip-hop is sick because America is sick."

However, Banner isn't always political in his manner. The business graduate puts what matters in his purpose, his music. In an interview with HipHopDX.com, he explained the life event that eventually become the reason behind his frequent delays over his newest album "".

News
>
Movie News
July 07, 2008 04:31:30 GMT
Over the past weeks, Japanese manga adaptation fans have been made excited with the outing of several characters' photos as well as two leaked fighting videos from the up and coming movie "". But, their treats won't stop there since another round of the live action film's photos is being exposed.

The so-called promo pictures outed by were scanned from the August issue of Jump Square magazine. Focused on the main characters, they display as Goku, as Master Roshi and as Bulma in action exposing the movie's stills. Better looking images of the photos can be seen through .

News
>
Celebrity Gossip
July 07, 2008 04:26:01 GMT

Always one to keep the public talking about his love life, has fueled reports that he's dating British model after they have been spotted in public together on several occasions recently. Rumors on their alleged romance hit a fever pitch as the 20-year-old beauty was photographed leaving his London home on Saturday afternoon, July 5.

Lily was spotted leaving his home, in Maida Vale, West London, at around 12:40 P.M. bare-legged and disheveled. The actor himself was seen leaving the house earlier in the morning to fly to Los Angeles reportedly for a wedding.

News
>
Music News
July 07, 2008 04:22:41 GMT

Music fans are set to see another interesting collaboration between and , as the latest report stated that the 49 year-old-diva has asked Britney to appear on a special video clip with her. The music video is not for a new single, but for a new and live version of Madonna's old hit "Human Nature".

The upcoming video that was shot on Sunday, July 6, and directed by Steven Klein, will be used as a backdrop for some of Madonna's concerts. Confirming the news, a source close to Britney said, "They are recording a video together on Sunday that will be used as the backdrop for part of Madonna's show."

News
>
Movie News
July 07, 2008 03:32:14 GMT

One Hollywood speculation often leads to another. That is just exactly what happens with the upcoming "" remake. Following the rumor that director Robert Rodriguez has split from his fiancee, , who is also the leading lady of the movie, an unconfirmed news concerning an interesting casting report broke out.

Sparked initially by Perez Hilton awhile back, the speculation that the 34-year-old former "Charmed" actress will be replaced by another beauty has heated even more recently. In the latest report on the matter, British's Sunday Mirror noted that the latter actress has been given the 's famous 1968 role. Reasoning the recasting was done due to the split as well as the difficulties in finding studio's founding with McGowan in the lead role, the tabloid also quoted a source giving hint on Alba's involvement, "Now Rose is out of the picture, Jessica is perfect - she's gorgeous and can be a badass on screen."

News
>
Music News
July 07, 2008 03:31:57 GMT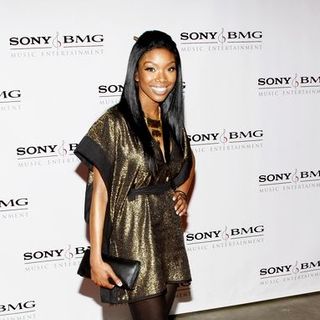 Still preparing to release her new studio album since 2004, a new song from that reportedly will be included on the upcoming record has just streamed. The new single is titled "List" and being produced by The Underdog, who previously worked with on "No Air" featuring .

Brandy's upcoming album will be her fifth until this year but her first under her new record label Epic Records. The singer was out of label for the past four years after her previous company Atlantic Records dropped her in 2004 due to the declining sale of her record "".

News
>
Movie News
July 07, 2008 02:40:48 GMT

Making its debut on the long Fourth of July holiday proved to give great head start for -actioneer "". The action drama movie got an early run to the top of box office chart when it hit the theaters on Tuesday, July 1, night with $6.8 million and another $17.4 million on the following day. The moderate debut was later followed with an impressive sales over the weekend giving it a place atop the box office as well as among the high grossing movies of all time.

Raking in $62.6 million during its three-days weekend, the Peter Berg-directed film strongly nailed the No. 1 box office slot. With the impressive weekend number, it has collected in total of $103.9 million for its five and a half days screening and become the third biggest Fourth of July opener following "" with $155.4 million over the six and a half days it was shown in 2007 and "" with $152.3 million over its five and a half days of viewing in 2004. Apart from its powerful domestic debut, it has also pulled in a striking estimation of $78.5 million from its overseas sales.

News
>
Celebrity Gossip
July 07, 2008 02:34:58 GMT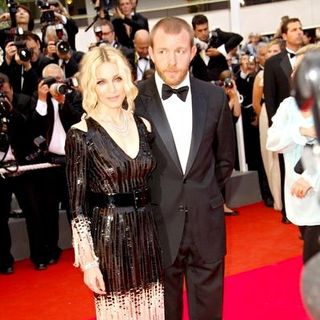 Has been keeping mum since all the talk that her marriage to husband Guy Ritchie is on the rocks, finally breaks her silence to People. In a statement she issued to the magazine on Sunday, July 6 the pop star insisted she is not planning to get divorced from her British husband while at the same time also denied having an affair with Yankee star .

"My husband and I are not planning on getting a divorce," so she said in a statement. She continued saying, "I know Alex Rodriguez through Guy Oseary, who manages both of us. I brought my kids to a Yankee game. I am not romantically involved in any way with Alex Rodriguez. I have nothing to do with the state of his marriage or what spiritual path he may choose to study."