News
>
Celebrity Gossip
December 24, 2007 09:05:42 GMT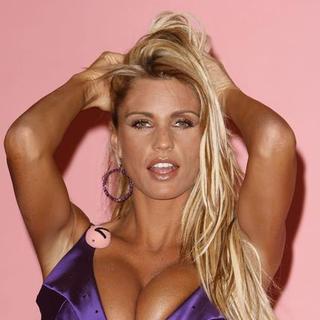 Though usually underwent plastic surgery four time to enhance her breast size, reportedly went through another surgery to do a breast reduction. The model, who was known as Jordan, was reported by Britain's Daily News to have done the procedure to shrink her 32FF cleavage in Los Angeles.

It was said that the boob job was a Christmas gift from her pop star husband, since he reportedly preferred pictures of his wife when she was a natural 32B. Still, a spokesman for the 29-year-old model said that Price was already thinking about having to do the procedure saying, "Katie was intent on having it done."

News
>
Celebrity Gossip
December 24, 2007 08:12:32 GMT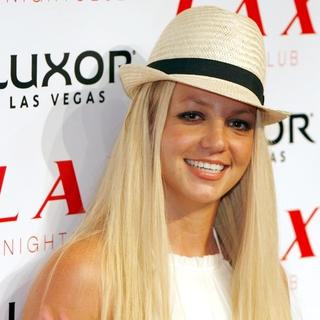 Being reported to planning on marrying her manager, Sam Lutfi almost a week ago, allegedly has found a new guy to replace her alleged groom-to-be. The new guy rumor surfaces after the pop singer was spotted picking up a paparazzo, known as Adnan, and spent hours with him at a hotel on another of her wild nights on Saturday, December 22.

According to Sawf News, the night began when the 'Gimme More' singer left her home with her assistant. Along the way, she picked up a photographer named Phillipe and headed to a Greek restaurant in Malibu, Taverna Tony. There, she told him to contact Adnan, another paparazzo she met in September while making a pit stop at Quiznos in Westwood, because she wanted to meet him. Eyewitnesses said that the mother of two "looked as if she had been drinking."

News
>
Movie News
December 24, 2007 07:56:23 GMT

Introducing early shots from the big screen adaptation of his book, Neil Gaiman has launched online a sneak peek on animated stop-motion flick "", set to be distributed under Focus Features banner.

While Gaiman does state that the footage presented is at some early, not-quite-final one, the short clip shows a quick scene of the titular character being thrown into a dark place where she discovers the spirits of other children.

News
>
Movie News
December 24, 2007 07:04:12 GMT

Apparently chance is still made available for the movie aficionados in getting more peeks on "" prior to its theatrical release this Christmas Day.

Five clips from the action thriller sci-fi have been brought up on the net, revealing more about the terror evoked by both of the titular outer-space beings. In the movie, war between the two creatures now takes place in a small American town after a Predator ship carrying Predalien and Facehuggers crashes into the Earth.

News
>
Celebrity Gossip
December 24, 2007 06:56:54 GMT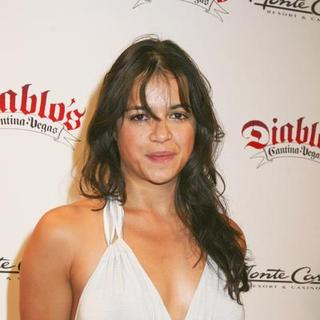 Violating her probation for a variety of crimes, including hit and run as well as DUI, once again had to go to jail and this time she had to spend her Christmas behind bars. The "Lost" star checked herself to Lynwood jail, the same facility where , , and served their time, at 4:33 PM on Sunday, December 23.

She was expected to stay behind bars for 180 days, but may get out early for good behavior. She might also be released sooner than her penalty because of the overcrowding jail according to legal experts, though Superior Court Judge Daviann L. Mitchell has specifically forbidden an early release for her.

News
>
Movie News
December 24, 2007 06:34:42 GMT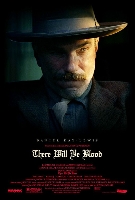 Announcement has long been made that "" will only open in limited release this Wednesday, December 26, 2007 in New York and Los Angeles. However, chances are now available for moviegoers outside the two cities to watch the lauded drama on the same week.

Paramount Vantage as the studio producing the picture will hold special sneak previews for the film on Saturday, December 29, 2007 at midnight in fourteen cities around North America. Those selected include Austin, Boston, Chicago, Dallas, Denver, Miami, Minneapolis, Philadelphia, Portland, Sacramento, San Diego, Seattle, Toronto, and Washington DC.

News
>
Celebrity Gossip
December 24, 2007 06:18:44 GMT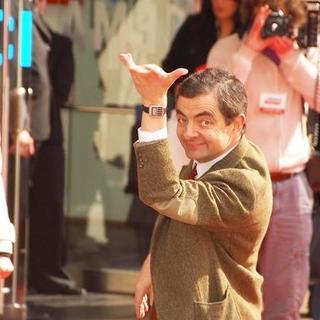 Known for his eccentric and clumsy character in famous British television series, "Mr. Bean", apparently couldn't get rid of the clumsiness of his character as he accidentally backed his rented SUV into a woman's parked car. According to reports, the incident took place in Aspen, Colorado, US, during a Christmas trip on Thursday, December 20.

Colorado police said that the British comedian was moving his car from a parking space when he struck Volkswagen Jetta. Sgt Dan Davis explained the situation saying, "He was backing out of a parking spot and didn't see the car behind him. There was a little bit of damage to the car. He put a ding in it."

News
>
Celebrity Gossip
December 24, 2007 05:18:01 GMT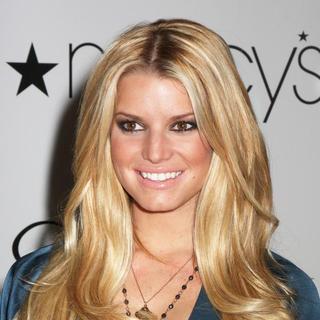 Being blamed for the bad performance of her boyfriend, reportedly didn't show up at Dallas Cowboys game against the Carolina Panthers in Charlotte, North Carolina, in which presented his team with a 20-13 win on Saturday, December 22.

Despite the fact that Simpson was no where to be spotted in the stadium, Romo said to the reporters after the game that the blonde bombshell was watching the game. He said, "I know she saw all of that tonight." Further, when asked whether Simpson had seen the fans wearing masks of her face, the Cowboys' quarterback hinted that she may have been in attendance stating, "She was at the game tonight, so I don't know. I don't talk about my personal life."

News
>
Movie News
December 24, 2007 04:41:19 GMT
Moving on with its marketing campaign for the upcoming "", New Line Cinema has released an R-rated trailer for the basketball comedy on the net.

Though the piece arguably is still funny, it, as the label suggests, is filled with lots of restricted content such as crude humor and non-stop sexual jokes. Pic, directed by Kent Alterman, is slated to open on February 29, 2008 in theaters nationwide.

News
>
Celebrity Gossip
December 24, 2007 04:31:39 GMT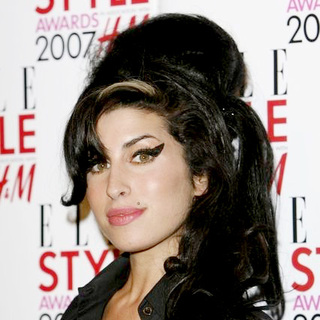 is the target of British criminals kidnapping. Words are spreading that the troubled singer has been threatened with a kidnapping plot that is made by the prisoners at her husband's jail, London's Pentonville Prison.

Allegedly, the criminals demanded Winehouse's man, Blake Fielder-Civil who is jailed for the account of perverting justice, to give them ransom as much as 200,000 dollars/100,000 pounds or they would abducted the British star. The threat reportedly terrified Fielder-Civil as he sent a frantic warning to Winehouse stating, "Be on your guard and stay safe."

News
>
Celebrity Gossip
December 24, 2007 03:58:54 GMT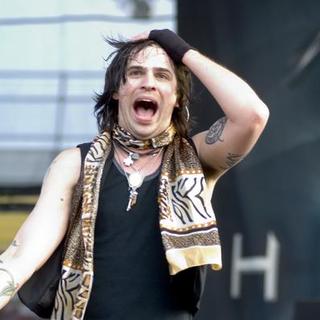 Another celebrity was being arrested for DUI charges. On Friday, December 21, the lead singer of '', Austin Winkler, has been arrested in Jonesboro, Arkansas because he was suspected of driving while intoxicated.

According to the Jonesboro police, the 26-year-old rocker was being arrested by Patrolman Anthony Zaffarano at about 11:30 p.m. after a traffic stop. He was being stopped at the intersection of West Matthews Avenue and Crescent Cove because the police spotted him driving a silver 2003 Suzuki SUV traveling south on Gee Street without putting on his headlights.

News
>
Movie News
December 24, 2007 03:54:32 GMT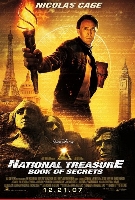 Bringing back the joy of adventure on the big screen, "" easily repeated the success of its predecessor as it made a fantastic debut of $44.8 million to become the No.1 movie on weekend box office ended Sunday, December 23, 2007.

The sequel also scored great in its overseas run by collecting $22.3 million from 17 international markets, mostly in Asia, and is expected to take in more than the $173 million the original did when it opens in European regions in February 2008.

News
>
Celebrity Gossip
December 24, 2007 03:13:12 GMT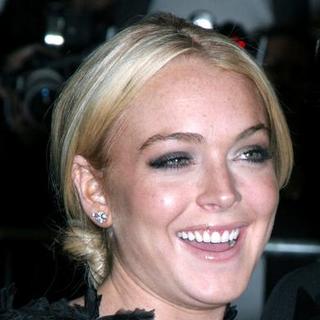 exchanged her drugs habit for a manic addiction to sex, according to News of the World. The British tabloid reported that the Hollywood starlet's ex-boyfriend, Riley Giles, had revealed the fact in an exclusive interview explaining how the 'Mean Girl' star longed for marathon nights of lust as she fought off her drinking and drugs addictions.

To News of the World, the snowboard daredevil explained as quoted, "Lindsay's definitely a nymphomaniac. She's wild in bed. We'd have sex a couple of times in the day and then go to it through the night. We once did it four times in a row straight. That was crazy. Lindsay was insatiable. She'd demand sex again and again. We'd go at it for hours."

News
>
Movie News
December 24, 2007 02:45:21 GMT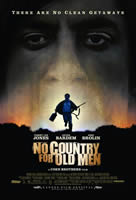 Critics' favorite "" took another glorious turn in the award season as the crime drama thriller triumphantly topped this year's Florida Film Critics Circle Awards, handed out Friday, December 21, 2007.

Overall, the Miramax Films' acclaimed feature swept four kudos of Best Picture, Best Supporting Actor for , Best Director for brothers Ethan and Joel Coen, and Best Cinematography for Roger Deakins. The latest turned out to also get honored for his work in Western drama "", which recently was deemed Best Picture at the 2007 SFFCC Awards.

News
>
Celebrity Gossip
December 24, 2007 02:17:35 GMT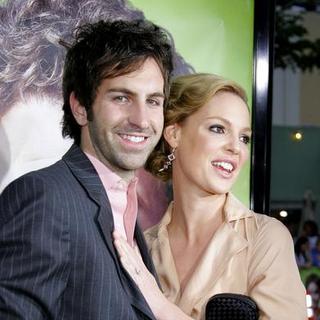 On Sunday, December 23, at the Stein Erikson Lodge in Deer Valley, Utah, 'Grey's Anatomy' star, exchanged vows with her musician fiance, . The private ceremony which lasted about 30 minutes was held inside the white-draped tent and attended by 80 friends and family, including her co-stars in Grey's, T. R. Knight, , and .

In the intimate ceremony, Heigl wore a traditional white Oscar De La Renta gown, while her groom dressed in Tommy Hilfinger. Accompanying the bride and the groom, the bridesmaids, including Heigl's maid of honor who is her sister, were dressed in cranberry red cocktail dresses also designed by De La Renta. Meanwhile, the groomsmen, including T. R., and the best men whose honor was given to Kelley's younger brother wore Hilfiger.