News
>
Celebrity Gossip
October 16, 2007 09:51:23 GMT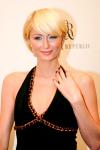 who has gone through a revelation in the past few months is keen to take on a new reality show project called 'The Philanthropist'. The camera will follow her on a humanitarian mission to Rwanda.

As , Paris will visit Rwanda as the ambassador of Playing for Good organization. She will be in the African country for five days, visiting clinics and schools and give necessary assistance whenever needed.

News
>
Celebrity Gossip
October 16, 2007 09:26:46 GMT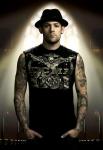 MySpace Fashion has tailed Benji Madden and Joel Madden for an exclusive sneak preview of their new DCMA clothing store. The twin brothers are featured on the episode of MySpace Presents: The Fit.

The brothers who are part of the band , let fans know what kind of people would enjoy their collection. The video will take viewers to Melrose, Los Angeles where the guys showcase the store's raw space and what's in plan for the store.

News
>
Celebrity Gossip
October 16, 2007 09:25:51 GMT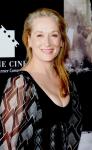 Another prestigious prize is about to go into the hands of . The Film Society of Lincoln Center has announced that it will present the Oscar winner with an honor on April 14, 2008 as part of the Film Society's 35th annual Gala Tribute at Lincoln Center's Avery Fisher Hall.

The special occasion will put weights on her remarkable career in film industry with selected movies highlights, onstage salutes by friends and colleagues, plus personal remarks by the actress herself. Streep, a native of Summit, New Jersey, has collected two Academy Awards so far and been nominated twelve other times, including earlier this year through "."

News
>
Celebrity Gossip
October 16, 2007 08:56:00 GMT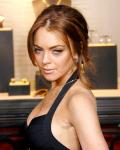 Taking quite a surprising move after her recent rehab, reportedly has made a legal action on her 2005 car crash incident. The actress/singer turned out to have placed a countersuit in Los Angeles Superior Court Thursday, October 11, 2007 against Raymond Ortega, the man who sued her this summer for the accident.

The court papers submitted by the beauty stated that she was heading north on the Robertson Boulevard at the legal limit of 30 mph on October 5, 2005 when Ortega suddenly made an illegal U-turn in front of her. The "" star further said she was unable to stop in time and so, hit his van, which then struck another van parked on the street.

News
>
Celebrity Gossip
October 16, 2007 08:09:28 GMT
's state of condition was so bad back then that her father has prepared an eulogy for her. Mitch Winehouse, was so sure his daughter's drug-taking lifestyle would finally take its toll that he prepared a speech for her funeral.

Amy passed out in August after allegedly shot down cocktail and drugs that led to overdose.

News
>
Celebrity Gossip
October 16, 2007 08:06:44 GMT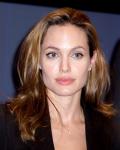 Recognized for her performance in "", will be bestowed the Outstanding Performance of the Year Award at next year's Santa Barbara International Film Festival, the organization announced Monday, October 15, 2007.

The striking actress, who played Mariane Pearl, wife of the kidnapped and executed journalist Daniel Pearl, in the summer drama, will accept the honor on February 2, 2008, the second-to-last day of the festival, which begins on Jan. 24, 2008. Past recipients included , , and .

News
>
Music News
October 16, 2007 07:43:15 GMT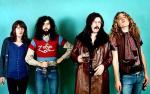 Shocking fans with their reunion news earlier this year, has prepared more ahead. For the first time ever, the British band allowed their music to be available online. Not only that, their MySpace page is now active, officially.

Their retrospective album starting from the 1969's self-titled album, 1975's '', up to the upcoming release '', due November 13, will all make it to the catalog.

News
>
Movie News
October 16, 2007 07:42:32 GMT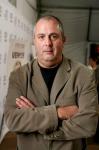 A new promising film project is now brewing at Paramount Pictures. Variety has brought in report stating the giant studio is working on a fresh comedic flick titled "Morning Glory" and has signed "" director Roger Michell to assume the helming duties.

Story focuses on a struggling female news producer and the iconic, temperamental anchorman she recruits to revive a failing network morning show. Assigned to pen the script is Aline Brosh McKenna, widely known for her writing stint in last year's hit "."

News
>
Movie News
October 16, 2007 07:39:56 GMT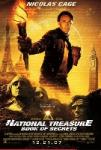 Getting interactive in promoting its upcoming movie of "", Walt Disney Studios Motion Pictures has launched an online contest called "The World's Biggest Treasure Hunt" which gives chance to win a grand prize of an all-new Mercedes-Benz C350.

Starting Monday, October 15, 2007, moviegoers everywhere can take the opportunity to participate in a multi-week treasure hunt game at the flick's and may qualify to win unprecedented authentic treasure provided by Odyssey Marine Exploration. Winners will be announced on Entertainment Tonight during the show leading up to the picture's opening day on December 21, 2007.

News
>
Celebrity Gossip
October 16, 2007 07:09:40 GMT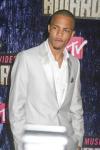 U.S. Magistrate Alan Baverman has denied 's bond and delayed the Monday hearing to this Friday, October 19. The rapper who is in federal custody for will have to wait a little longer to roam the street prior his trial.

T.I. who is reported handcuffed and chained in legs attended the temporary hearing on Monday where media, friends and family including his mother packed the small courtroom in the standing-only section. Federal prosecutors were requesting that T.I. is suspended without bond until his trial, which could take place months away.

News
>
Celebrity Gossip
October 16, 2007 06:26:50 GMT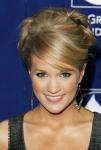 With the reports on her dating Dallas Cowboy quarterback going up and down, is now forced to handle another one. The American Idol alumna is rumored leaving Romo to date actor Chace Crawford.

According to OK! Magazine, Underwood and Crawford were at NYC club Marquee when they were spotted kissing and canoodling. A source said, "Chace has such an edgy, almost bad boy image on the show and Carrie has such a good girl image, together they're just hot."

News
>
Movie News
October 16, 2007 05:04:55 GMT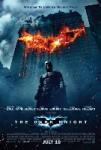 Chance to get sneak peek on "" possibly can be encountered by the end of this year, if the tidbit proves legit.

Report from Omelete.com.br has claimed that Warner Bros. Pictures as the studio producing the hugely anticipated project is planning to bring out a seven-minute prologue to the movie in front of the IMAX debut of its other flick "." The Francis Lawrence-directed is going to be released simultaneously in both conventional and IMAX theaters this December on date 14.

News
>
Movie News
October 16, 2007 04:12:20 GMT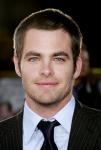 The principal cast lineup for J.J. Abrams' "" finally is completed now that there has come confirmation on who to play Captain James T. Kirk. "" director Joe Carnahan has indicated via his official blog that has dropped talks for the role of Junior Stemmons in order to play the USS Enterprise commanding officer.

"I've been talking to him this past week and knew how tough the decision had to be for him," so Carnahan wrote. "You don't get opportunities like that often and I told him as long as he could control as much of that process as possible and not get sucked into doing lesser sequels as a result of taking this gig, then good luck and God bless."

News
>
Movie News
October 16, 2007 02:27:47 GMT
Continuing the tradition to bring up one installment of the "Saw" franchise each year, the series' production designer David Hackl has pointed out to ShockTillYouDrop.com that works have already begun on the next chapter of the gory horror tale, "."

Hackl, who this time takes the director's chair for the project, revealed that he is currently outlining the flick's story alongside writers Marcus Dunstan and Patrick Melton with "" Darren Lynn Bousman set to oversee the script.