News
>
Movie News
September 04, 2007 08:45:16 GMT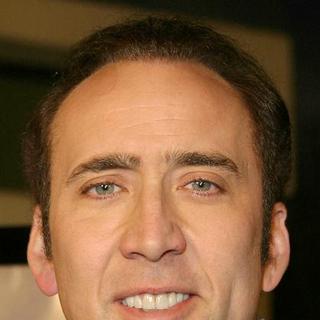 It's been quite long time since we last heard of the long-gestating "", and now comes up the latest tidbit regarding the casting for the project from various sources.

Words have emerged from Star Magazine, The Daily Express, and MonstersAndCritics.com that is being tipped to play the title role in this big screen adaptation of the 1980s TV series. The part was originated by who portrayed the character until the end of the show in 1988.

News
>
Movie News
September 04, 2007 07:34:18 GMT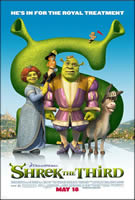 Turns out the green ogre still proves mighty over a contract assassin and an extraordinary rat.

Scoring an estimated weekend haul of $17.2 million from 24 territories, "" successfully retained its No.1 movie title after becoming top debuts in Italy, Norway, Denmark, and Sweden for collecting $10.8 million, $1.9 million, $1.8 million, and $1.4 million, respectively.

News
>
Movie News
September 04, 2007 06:59:36 GMT

Recognized for his great works in the latest two "Bourne" series, action designer Dan Bradley has been appointed by EON Productions and Columbia Pictures to handle stunt matters for their highly-anticipated "Bond 22" as the second unit director.

Both the stunt coordinator and second unit director who plotted out also directed the fight sequences and car chases in the second and third "Bourne" installments, Bradley is now expected to service the Marc Forster-directed project in much the same capacity. Producers reportedly want him to continue and build on the more realistic and gritty approach to the British super-spy.

News
>
Celebrity Gossip
September 04, 2007 06:04:37 GMT

is more than okay to just stay in the house. The actor was snapped leaving his home with the companion of his Australian cattle dog Garcia on Monday September 3rd, presumably to attend Labor Day dinner on younger brother 's home.

Owen was initially rushed to St. John's Hospital in Santa Monica on Sunday August 26th after an alleged suicide attempt and later on moved to Cedars-Sinai Medical Center in Los Angeles. Not much we know on what prompted him to end his life, but it is widely believed that he cut his wrists upon seeing pictures of ex-girlfriend kissing her new love, actor .

News
>
Movie News
September 04, 2007 05:21:12 GMT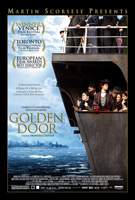 After its glorious triumph of taking six prizes at last year's Venice Film Festival, drama feature "" again got awarded for another big honor at this year's event, also known as Mostra Internazionale d'Arte Cinematografica di Venezia.

The Emanuele Crialese-directed film was bestowed the Diamanti al Cinema (Cinema Diamonds) for best film late Sunday (Sept 2), giving it the rare distinction of being honored in consecutive years at the festival. Announcement was made during a gala black-tie dinner at the Des Bains Hotel in Venice, Italy.

News
>
Music News
September 04, 2007 04:49:37 GMT
Alternative rock band have pulled the first single off their upcoming album. 'Big Casino', taken from '' was released on radio outlets on August 28.

'Big Casino' was also reported to be the opening track of 'Chase This Light' which is announced on the band's website to arrive October 16. Helping the band to produce this album is Butch Vig who is known for his work with , and .

News
>
Music News
September 04, 2007 04:24:05 GMT

have debuted the music video of a new single called 'Hook Me Up'. The song will appear as the lead single of their upcoming album 'The Secret Diaries of...' which is scheduled to arrive in U.S. on November 6.

The video was released on August 31 on Channel V and has been featured as the ripe clip on the music station. It shows members Lisa and Jessica being sent to a boarding school where the students uninterestingly enough bore blank faces. The mood in the school starts to change as their song is played.

News
>
Movie News
September 04, 2007 03:55:24 GMT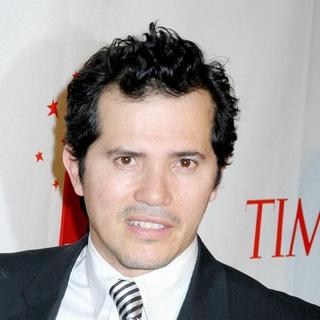 More are being picked to accompany and in "" as Nu Image and Millennium Films, studios producing the crime drama, have smoothly had the likes of , Brian Dennehy, Dan Futterman, Trilby Glover, and pro skateboarder all signed to round out the cast lineup, Variety has reported.

Written by "" scribe Russell Gewirtz, project centers on long time police detectives, played by Pacino and De Niro, who team up to investigate a series of vigilante killings in New York City. Leguizamo is billed as a cop in NYPD who butts heads with Pacino and De Niro's characters as they search for a serial killer while Dennehy fills in the role of their captain. Futterman and Glover, in the meantime, will both portray attorneys with Dyrdek becoming a delinquent who crosses paths with the detectives during their investigations.

News
>
Celebrity Gossip
September 04, 2007 03:46:15 GMT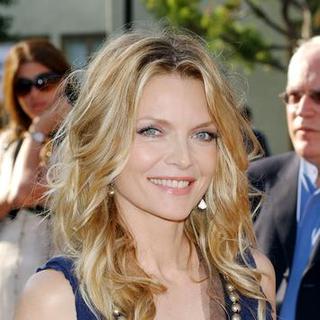 Three-time Academy Award-nominated and internationally known actress is almost half of the century already, but she has become even more attractive than ever. The 49-year-old movie star, who recently revealed that the secret behind her timeless beauty lies in eating well, exercising appropriately and taking enough sleep, lands a top slot a poll by America's OK! magazine, which asked readers to name a Female Celebrity Who Has Become More Attractive with Each Passing Year.

Supermodel , who's now 41, is voted the 2nd thanks to her still in great shape body. The third slot goes to Oscar-nominated actress , 53. Sixty-year-old actress is in the 4th spot, just one place ahead of 45-year-old "Desperate Housewives" star who comes 5th.

News
>
Music News
September 04, 2007 03:37:44 GMT
has reunited briefly on Sunday, September 2. and have both joined on stage to finish the song 'Survivor' during a 'The Beyonce Experience' concert.

The surprise appearance that took place in Los Angeles' Staples Center was prepared as part of Beyonce's birthday. The singer will turn 26 on September 4 and her close affiliates including boyfriend have decided to give a big celebration.

News
>
Music News
September 04, 2007 03:17:03 GMT

has completed the music video of of their new single 'Lost Highway'. The clip was shot in Berwyn and Lakemoor, Illinois and has erupted in video sharing websites few days before its premiere on Yahoo! Music on September 5.

'Lost Highway' is also the title track of the band's tenth album studio. It was utilized in 's movie '' and was about to be used as the official theme for WWE PPV 'The Great American Bash 2007' when it was eventually replaced by 's 'Church of Hot Addiction'.

News
>
Celebrity Gossip
September 04, 2007 03:10:43 GMT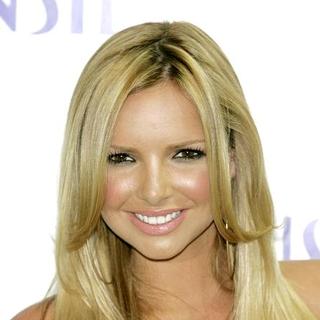 Contrary to heavy media coverage on their getting back together as couple, has denied she's rekindled her romance with ex-boyfriend .

The singer ended her 14-month relationship with the "Desperate Housewives" star back in April after photographs emerged of Metcalfe holding hands with another woman. However, they were snapped kissing at a Los Angeles gas station on August 10th, thus prompted rumors they are back on the dating saddle again.

News
>
Celebrity Gossip
September 04, 2007 02:41:32 GMT
and Joe Wright are engaged to be married.

The film couple engaged after the director proposed during a romantic break in Italy. The pair is said to stop by at Lake Como, on their way to the 64th annual Venice Film Festival, where Wright asked Pike to be his wife.

News
>
Celebrity Gossip
September 04, 2007 01:55:09 GMT

Her reign is over. The time has come to an end for to be the face of Agent Provocateur. Being appointed to replace her is . The movie siren and mother of one strips down to her lingerie as the new face and body for lingerie line Agent Provocateur.

Stripped down for a series of sexually charged images, which see her splashing about in a bath and even posing in handcuffs among others, Maggie is revealed as the new star of Agent Provocateur's sexy new ad campaign dubbed "The Adventures of Miss A.P". It's a series of four stories that will be released throughout the coming year, and each episode will star a different Miss A.P.