News
>
Celebrity Gossip
July 02, 2007 10:44:33 GMT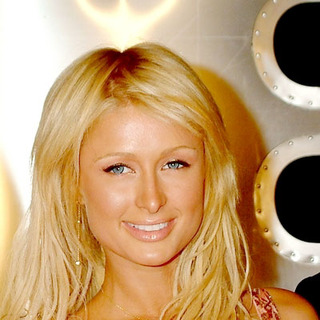 Leading gadget company Apple will launch a special edition of iPhone inspired by hotel heiress . An original version was first launched this year and unsurprisingly received a rave sale.

"Paris iPhone" features Paris' infamous sex tapes, latest news on her and other updates on fellow "Hollywood Bratz" such as , and . The phone even turns to be a vibrator with just one click.

News
>
Celebrity Gossip
July 02, 2007 10:17:50 GMT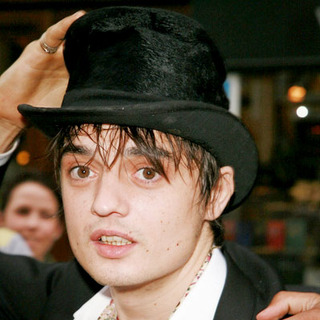 On the heels of his undying love declaration to , is reported cheating on her for a mysterious woman. Pete even fled to an unidentified place with the woman in a black cab.

Pete was seen in London's Crystal nightclub on June 28. Witnesses said that the singer cuddled and kissed with a South African brunette who is identified as "Lindy". After sometime, the two decided to go somewhere else and hailed a taxi.

News
>
Music News
July 02, 2007 09:47:02 GMT
In anticipation of their huge come back, Australian rock outfit has decided to fold vocalist Neil Finn's intended solo album to be the band's first album in 10 years. "" is the band's fifth studio effort and the first without late drummer Paul Hester.

It took Hester's death in 2005 to draw the band together. Finn said, "We took a long break, and it wasn't destined to be a break at the time when we decided to break up, but I wanted to go and do my own thing, and I kind of reached a point where I needed to get away from it. In the end, the music drew us back to it because Nick (Seymour) and I started playing again and something in the sound of that and the feeling of the collaboration just drew me to the idea of being in a band again."

News
>
Music News
July 02, 2007 09:19:03 GMT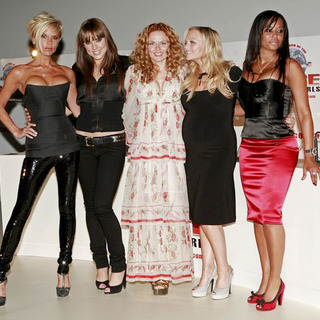 Within the hectic schedule anticipating their reunion, manage to slip in a one-off live show for celebrities. The British pop band will perform in front of stars like and in a two-hour special.

The group that will launch their worldwide tour this December said that they are holding a question and answer session that will feature stars beamed in via satellite. The show will be captured by a TV station that is still to be decided following a bidding war for the right between BBC and ITV.

News
>
Movie News
July 02, 2007 07:58:30 GMT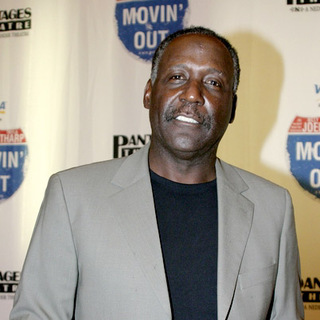 Richard Roundtree is made the latest addition to the cast of "". Roundtree who made it big in 2000 flick "Shaft" will play character Ben Burns in the live-action adaptation of 1960s cartoon.

His character sees an iconic racer turns to be a commentator. Burns has a huge role in shaping main character Speed, played by , to become a racecar driver.

News
>
Movie News
July 02, 2007 07:30:06 GMT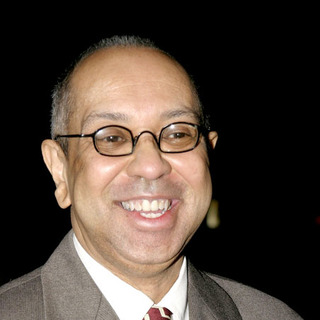 Been gearing the project since 2005, Paramount Pictures finally lands the choice to George C. Wolfe. The Emmy nominated director is set to direct "".

Wolfe will work with who acts as the main actor as well as the producer of this movie. The studio is still on the hunt for second male lead that will accompany Foxx.

News
>
Movie News
July 02, 2007 06:53:35 GMT
Taking last week baton as the first runner of domestic box office weekend is "". Racking in $47,227,000, the Pixar production places itself high above predicted runner this week, "". While the action movie has stolen an early start, it fails to beat the "mouse" and can only be satisfied getting the runner up post. The fourth installment of Die Hard closes down to $33,150,000.

Despite the #1 slot, "Ratatouille" is still a far reach to Pixar's highest grossing flick. For meanwhile, it maybe is a personal satisfaction after all with his charm as John McClane still 'kicking'. Former champion "" drops two places to #3 with total earning less than half of last week at $15,089,000. It is only a one third run for the comedy to fill in the budget of $175 mill.

News
>
Movie News
July 02, 2007 05:15:14 GMT

To avoid getting trampled by other bigger flicks, 's "" is delayed for the second time. The movie that was originally to be released August 3 is pushed back for it "stinks".

NY Daily News reported that Jess' father slash manager Joe Simpson was the one who made the decision. An inside source said, "First, the release date was set for Aug. 3, and then it was delayed until the last week of August. Papa Joe then intervened and said he wasn't comfortable with the level of competition from other films that month."

News
>
Celebrity Gossip
July 02, 2007 04:39:05 GMT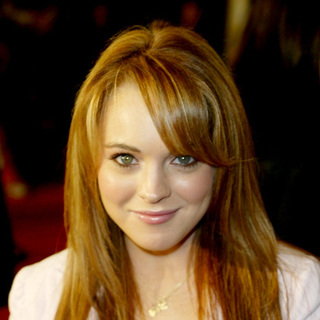 In a very disclosed manner, is reported having a fling with a mysterious guy in rehab. The starlet who entered Malibu's Promises Treatment Center is answering the question why she extends her rehab stay earlier last month.

A source spilled to Star magazine that Lindsay 'fell' for a fellow rehab patient. "Lindsay sparkles when she's near him. They're glued at the hip. They take smoke breaks together, eat together - they both love Japanese food and Promises has a five-star chef. They also go for walks together and take coffee breaks together after meetings."

News
>
Celebrity Gossip
July 02, 2007 04:18:41 GMT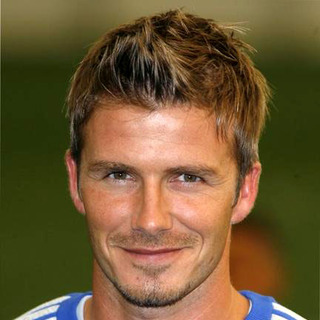 tried his luck in American football. The soccer ace has exchanged profession with football star for a new Adidas ad.

In the 31-second footage, Beckham was first seen bouncing soccer ball with his legs on the court while Bush entered the arena where the two met and shook hand. Other clips will be revealed one by one each week on FutbolMeetsFootball.com.

News
>
Celebrity Gossip
July 02, 2007 03:23:22 GMT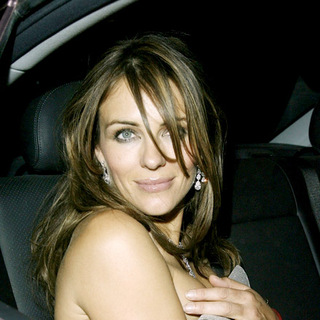 Actress is slammed for her decision to dress son Damian in a neon pink bikini suit. Many think that Hurley has exploited the five-year old.

"It's an outrage Liz made her son do this," a source told the News of the World. "He's not old enough to make that sort of decision. Imagine the teasing he could suffer at school. Why would any parent do this to their child?"

News
>
Celebrity Gossip
July 02, 2007 02:48:20 GMT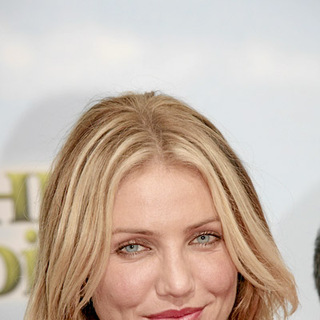 has been named "the other woman". The "" star stands in the middle of bitter divorce between illusionist and his estranged wife Joanne Sarantakos.

Sarantakos has accused Angel on having an affair while married to her and is now suing for her share of dollars. "We're naming Cameron Diaz as his lover," said Sarantakos' lawyer Dominic Barbara on Nassau County court "We will subpoena her as soon as she comes back to New York."

News
>
Celebrity Gossip
July 02, 2007 02:25:28 GMT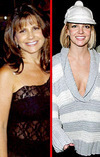 Despite being blown by her daughter's decision, ' mom Lynne refuses to let the restraining order be a rift between her and Britney. Lynne still holds a high hope that they will mend the situation by saying "Everything is going to be fine."

It had been four days since Britney handed her a bunch of papers that immediately set a dark cloud on her face. Lynne was spotted shopping in Kentwood, L.A. and being positive she said, "I've got a strong family, and everything is going to be fine." She was also hoping that Britney would go home and enjoy a home cooked meal on Fourth of July holiday.