News
>
Movie News
February 28, 2007 09:23:42 GMT
Providing a new option that the whole family members can enjoy, Paramount Pictures is about to develop a family adventure flick entitled "" with famed producer Lorenzo Di Bonaventura, Variety has revealed.

Based on Tony Abbott's novel of the same name, the project will be a live-action feature and is likely to closely follow the original source material which explores the origin of the Kris Kringle myth and how Christmas came to be.

News
>
Movie News
February 28, 2007 09:01:06 GMT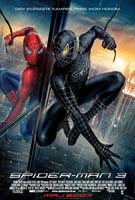 Continues to promote its highly anticipated "", Sony Pictures delightfully will unveil to public an exclusive new clip of the flick during the airing of NBC's hit series "Heroes" on March 5, 2007.

What's more, the studio will also put an extended clip in High Definition on NBC.com after the clip comes up on TV, so fans who later turn out to miss it can still have a look on it then.

News
>
Movie News
February 28, 2007 08:23:56 GMT
Keeping a balance between his comedic and dramatic roles, is coming onboard alongside to star in "", a comedic feature which marks 's return to feature directing field after his 2001 work of "Zoolander."

Slated to enter production July this year under DreamWorks SKG banner, the project revolves around five actors who find out that everything goes wrong during the making of a big-budget war movie and end up being the commandos they are portraying. Downey Jr. will play a four-time Oscar winner named Kirk Lazarus while Baruchel is billed as Kevin Sandusky, an unknown actor on the set.

News
>
Movie News
February 28, 2007 07:24:48 GMT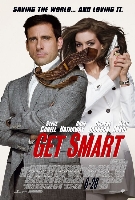 Still in the glory of his success to nab Oscar's best supporting actor title, has struck deals to have a starring role in comedy flick "", which is being set at Warner Bros. Pictures for a 2008 release.

A big screen adaptation of the 1960s TV show of the same name, pic has already cast a handful of well-known names like , , Dwayne '' Johnson, and Terence Stamp. Here Arkin will play the chief of a secret U.S. Government spy agency called CONTROL where both of Carell and Hathaway's characters work.

News
>
Celebrity Gossip
February 28, 2007 06:40:23 GMT
won't turn 60 until March 25th later this year, yet MyNetworkTV has had a big present for the singer. The Fox's struggling network is planning to air John's 60th birthday concert.

Dubbed "Happy Birthday Elton", the set will air as a two-hour special featuring footage from a March 25 concert at New York's Madison Square Garden as the singer celebrated his 60th birthday.

News
>
Movie News
February 28, 2007 06:35:20 GMT
Continuing their onscreen collaboration after that in Mary McGuckian's "Intervention", and are both set to highlight another project from the Irish filmmaker titled "Art in Las Vegas", Variety has reported.

The third in McGuckian's series of improvised, "amorality" satires on popular culture, not much is known about the project's plot aside from that it is a comedy about the test-tube baby industry. It is not clear either whether McGuckian will also pen the script as she frequently did on her previous works.

News
>
Celebrity Gossip
February 28, 2007 06:09:09 GMT
, the Golden Globe-nominated American actress who played the role of Dr. Isobel "Izzie" Stevens on "Grey's Anatomy," reportedly has dropped out from her contract with ABC to star in the series as she hasn't been paid as much as her other costars.

People quoted a source as saying, "Katie is disappointed and hurt that (producer) Touchstone doesn't value her as much as her other costars, especially and ." No words on the amount of salary the beauty is asking. A representative for ABC Touchstone TV, meanwhile, won't give any comment.

News
>
Movie News
February 28, 2007 05:04:00 GMT
Looks like "" will have a company in telling about the life of eminent English naturalist Charles Darwin as Oscar-winning producer Jeremy Thomas is on the track to develop a big screen adaptation of a biography written by Darwin's descendant Randal Keynes.

Titled "" just like the book's name, which has a subtitle of "Darwin, His Daughter and Human Evolution", the project, however, will focus on different aspect of Darwin's life from that depicted in "Captain." While the Chase Palmer-directed flick should center on the man's scientific explorations, "Box" is said to concern more about his private life, particularly on the death of his daughter Annie.

News
>
Celebrity Gossip
February 28, 2007 04:38:11 GMT
Here we bring you updated news from . The troubled pop singer who is now undergoing treatment in rehab has created wild antics in the past days and it might be because she's going through post-partum depression.

Speaking on the possibility, TMZ.com cited unidentified sources said that doctors at Brit's rehab clinic think the underlying cause of her recent out-of-control behavior could be postpartum depression or possibly bipolar disorder. Yet, the doctors do believe postpartum depression as the star's major problem, theorizing her binge drinking as her way of dealing with the issue.

News
>
Movie News
February 28, 2007 04:20:44 GMT
Conducting an early step in lining up the cast for "Cabin Fever 2", filmmakers of the flick reportedly have placed both Alexi Wasser and Larry Fessenden in the list, the latter being said to only have a small role here.

Wasser, whose other upcoming film projects include "Dark Streets" and "The Listening Party", recently starred in The Weinstein Co.'s "" which sees as the '60s 'it girl' Edie Sedgwick. Meanwhile, Fessenden can next be seen playing alongside and in "", set to open in theaters on September 28 this year.

News
>
Celebrity Gossip
February 28, 2007 03:53:38 GMT
While the other famous celebrities are busy making the headlines, the Olsen clans make more than just headlines, money. The twin sisters, and , made reportedly an estimated $40 million during the year 2006, such amount enough to bring them to land the top spot of Forbes magazine's Hollywood's Top Earning Stars Under 21 list.

The Olsens, who don't turn 21 until June 13th later this year, have thus proven that not only they are good in acting but making money as well. Come in 2nd place on the list is young actor who earned an estimated $13 million last year for his lead role in "". Fresh from the rehab is ranked 3rd made $6 million.

News
>
Movie News
February 28, 2007 03:11:56 GMT
With J.J. Abrams now is set to helm "Star Trek XI", it certainly is not very surprising to learn that Paramount Pictures is choosing to go on the fast track in developing the anticipated sci-fi feature in turn.

The giant studio has officially announced that the newest big screen installment of the hit franchise will be released exactly on Christmas Day in 2008 and so, will enter production this fall with Abrams to also produce alongside "Lost" co-creator Damon Lindelof while Alex Kurtzman, Roberto Orci, and Bryan Burk executive produce.

News
>
Celebrity Gossip
February 28, 2007 03:07:12 GMT
The speculation has been confirmed, and girlfriend are expecting their first child together. Instead of directly stated that Watts is carrying, the actor tend to say, "Yes, I'm going to be a dad."

The public confirmation was made by Schreiber during an appearance on "Late Night with " Monday evening Feb 26th. "It's very exciting," the star said further on the news which has been being kept under wrap before.

News
>
Celebrity Gossip
February 28, 2007 02:23:03 GMT
, the daughter of rocker , has been chosen the World's Most Eligible Bachelorette by FHM magazine. The poll, which was based on wealth as well as looks, placed at 2nd, and Britain's Princess Beatrice at 3rd position.

Also make the list of the survey is Sarah Harding of the girl group at No. 4. Hollywood movie star , in addition, following in at No. 5, ahead of actress and pop music singer at the 6th spot. Russian professional tennis player is chosen 7th, beating who is behind at No. 8.