News
>
Movie News
February 26, 2007 08:37:30 GMT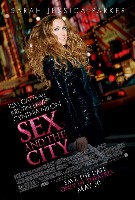 Long rumored to have been in the works since the series concluded in 2004, "" finally has undergone its early step as the show's cast member Mario Cantone revealed that a script for the project is getting penned by Michael Patrick King, the original's screenwriter, director and executive producer.

"I know the script is being written and I know it will be brilliant because Michael Patrick King is writing it," the funnyman, who played Charlotte's wedding planner Anthony on the series, told Australian Associated Press.

News
>
Movie News
February 26, 2007 08:00:04 GMT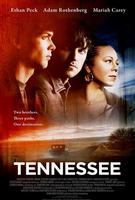 Looking for great music figure to collaborate with, has successfully earned agreement from grizzled country star to work together in writing a song for her upcoming movie project "."

Carey will perform the tune in the flick while also singing an a-cappella version of Nelson's "Help Me Make It Through the Night." The pop diva has already been billed to play the female lead there, a waitress and aspiring songwriter named Krystal Evans who travels with her two brothers to find their long-lost father.

News
>
Movie News
February 26, 2007 07:32:20 GMT
Continuing its string of honors, road movie "" delightfully also made sound abroad as it gloriously was named best foreign film on Saturday, February 24 at this year's Cesar Awards, the French equivalent of the Oscars.

Held since 1975 by the Academie des Arts et Techniques du Cinema, the event also saw "", known as "Indigenes" in the country", nab one prize in best original screenplay with Pascale Ferran's "Lady Chatterley" scoring the most with four awards in total, notably the best picture title.

News
>
Movie News
February 26, 2007 06:40:59 GMT
The spotlight at the 79th annual Academy Awards truly belongs to "", finally.

Culminating the prestigious event, the mob saga gloriously not only grabbed the top honor of Best Motion Picture of the Year but also led its helmer Martin Scorsese to ultimately nab Best Achievement in Directing prize.

News
>
Movie News
February 26, 2007 05:32:37 GMT
Lining up with the previously announced recipients at the prestigious 79th annual Academy Awards, here came the names of , , singer , Thelma Schoonmaker, Michael Arndt, and Gustavo Santaolalla into the pack.

Mirren and Whitaker, who both grabbed numerous film awards during the past two months, were triumphantly bestowed the honor of best leading actress and actor, respectively; Mirren for her lauded performance in "" while Whitaker for his in "."

News
>
Celebrity Gossip
February 26, 2007 04:13:30 GMT
Music recording artists and are teaming up for MTV's new series, dubbed "Half of Us."

"Half of Us" is a new MTV health show, during which the stars will speak openly about their own physical and mental health battles. The program, to be shown on MTV's all-day college network MTVu, is aimed at college students battling issues like depression, suicide and bipolar disorder.

News
>
Movie News
February 26, 2007 04:12:42 GMT
The clock keeps ticking and one by one, the winners at this year's Oscar claimed their prizes gloriously onstage.

Following the triumph of , joyously came out as the recipient of Best Performance by an Actress in a Supporting Role honor, thanks to her convincing enactment as Effie White in "."

News
>
Celebrity Gossip
February 26, 2007 03:23:57 GMT
No one would doubt the fact that is sexy. The actress and mother has just been voted the Sexiest Star ever in an online poll for the BBC's Channel 4 "100 Greatest Sex Symbols" special which aired on Saturday Feb 24th.

"I don't think there's one person that would say no to Angelina, in bed or just having a cup of coffee with her," Jolie's former girlfriend, Jenny Shimziu, commented. Chosen 2nd is the late King of Rock and Roll , while is the 3rd.

News
>
Movie News
February 26, 2007 03:18:12 GMT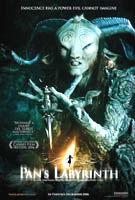 As the most prestigious event in filmmaking is finally held, the list of Oscar honorees begins to roll out and coming early in the lineup delightfully were the crew of "", "", "", and "" with taking home one prize for his appearance in "."

Presenting the tale of a girl who concocts an elaborate fantasy world to escape her harsh reality in 1940s Fascist Spain, "Labyrinth" successfully scooped up two prizes of Best Achievement in Makeup and Art Direction while Arkin nabbed the Best Performance by an Actor in a Supporting Role, beating out the likes of , , , and .

News
>
Celebrity Gossip
February 26, 2007 02:55:20 GMT
It was an unfortunate for that he got involved in a car accident early Saturday Feb 24th while attempting to leave a pre-Oscar party at CAA agent Bryan Lourd's house in Los Angeles.

Per People it is reported that police were called to the scene at 1:58 a.m. where a man was injured. It was not specified what Blunt's role was in the accident, but in was confirmed that he was not injured.

News
>
Movie News
February 26, 2007 02:47:17 GMT
The race appears to have the same champ this time as supernatural hero flick "" takes the checkered flag in its second round on the weekend box-office competition ended February 25, 2007 after successfully pulling $20 million into its pocket.

Placed second on the list is newcomer "" which makes its way to collect $14.6 million in its debut to thereby push last-week's runner up "" one notch below at number three as the fantasy feat scores slightly lesser at $14.1 million.

News
>
Celebrity Gossip
February 26, 2007 02:31:41 GMT
shows his support to estranged wife , taking their two sons together with him to visit their mom in Rehab.

Following Spears' check into rehab in late Wednesday night Feb 21st, K-Fed and their two children, Sean Preston and Jayden James, dropped by Saturday evening Feb 24th to offer their support. This is the second time that K-Fed has visited Britney within the past two days. He also checked in on the pop princess on Friday Feb 23rd.

News
>
Movie News
February 26, 2007 02:15:36 GMT
Again celebrating its recognition of best independent features and the names behind this year, the cinema group Film Independent ultimately listed out the winners of its Spirit Awards on Saturday, February 24, 2007.

Coming out as the top champ was road movie "" which scooped up four honors altogether, notably Best Feature and Best Feature and Best Supporting Male for . Other titles winning included "" as the Best Foreign Film and "" as the recipient of John Cassavetes Award for the Best Feature made for under $500,000.

News
>
Movie News
February 26, 2007 02:02:16 GMT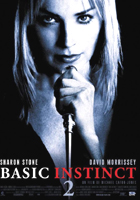 Carrying out its annual event in 'honoring' the worst works in filmmaking, the Golden Raspberry Foundation announced its voting result Saturday, February 24, 2007 and gave the most prizes to "", dubbed by the organization "Basically, It Stinks, Too."

The follow-up to 1992's hit "Basic Instinct", the flick took four Razzies in total, scoring in the categories of Worst Picture, Worst Sequel, Worst Screenplay, and Worst Actress for .