News
>
Movie News
January 12, 2007 09:40:59 GMT
Set to create what looks like to be a promising project for the studio, Columbia Pictures is on the way to develop a spy-thriller feature entitled "Edwin A. Salt", Variety has learned.

A writing work from Kurt Wimmer, the picture concerns Salt, a CIA officer, who manages to escape from being caught by superiors who believe that he is a Russian sleeper spy assigned to assassinate the president, leading him to a determination to find the real traitor.

News
>
Celebrity Gossip
January 12, 2007 09:11:53 GMT
and ' wedding was the biggest of last year. And as for this year there we have that of and Arun Nayar's. The actress is set to marry Nayar on March 3 in two ceremonies which will take place in Gloucestershire and then in Rajasthan.

For the forthcoming big day Hurley reportedly has issued a wedding dress code for her guests. International celebrities, including , , and are expected to wear turbans, kurtas, saris and other traditional Indian attire during the marriage ceremonies.

News
>
Movie News
January 12, 2007 09:07:29 GMT
Originally set up at Columbia Pictures, "Another Bullshit Night in Suck City" now finds its new home in Fox 2000 Pictures as the latter studio has successfully acquired the rights from the former one, Variety has learned.

Based on the award-winning memoir by Nick Flynn, the flick deals with Flynn and his estranged father, a delusional conman and self-proclaimed poet, whose self-destruction eventually drives him onto the streets and ultimately into homeless shelter.

News
>
Movie News
January 12, 2007 08:31:45 GMT
Picking up her next starring role after that in the upcoming Garry Marshall's "", has signed on to topline "The Politician's Wife", a new dramatic project coming from Picturehouse.

An adaptation of the 1995 British miniseries of the same title aired on Channel 4, the project will likely stay true to the original story that centers on an MP's wife who responds to her husband's infidelity in unexpected ways. Nicholas Meyer has already been tapped to pen the script which is described to be filled with "intrigue and sexual politics."

News
>
Movie News
January 12, 2007 07:18:12 GMT
Seems everything is running in order for "Star Trek XI." Director J.J. Abrams has delightfully confirmed that the film's script has finally been completed while revealing that it will focus on the young Capt. James T. Kirk and Spock.

In an interview with Entertainment Weekly, Abrams even confidently remarked that the story will not only satisfy the series fans, but also the non-Trekkers as well.

News
>
Music News
January 12, 2007 06:44:14 GMT
It comes two for . First she was one of the several high-profile celebrities who surprised more than 500 guests with an appearance at the 84th birthday celebration for billionaire Joe Hardy, took place Saturday January 6th.

While she sang "Happy Birthday", fellow musician performed with an orchestra at Hardy's posh resort in southwestern Pennsylvania. Also on hand was comedian and actor who was the after-dinner performer.

News
>
Movie News
January 12, 2007 06:27:08 GMT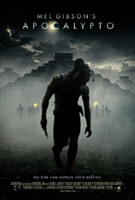 Seems the Mexican audience have to bury their hope of seeing as they come to the premiere of his latest directorial work "" in the country.

The 20th Century Fox publicist Christina Inman said yesterday, January 11 that the "Braveheart" star will not spare his time to attend the event nor a news conference of the picture though he indeed is going to visit Mexico next week for a private viewing of the movie.

News
>
Movie News
January 12, 2007 05:56:36 GMT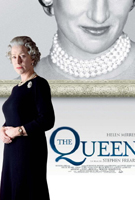 Celebrating the fifty-ninth time of giving honors to writing names behind either big or small screens, the Writers Guild of America unveiled yesterday, January 11, the finalists of this year's WGA Awards which will take place at Hyatt Regency Century Plaza Hotel in Los Angeles on February 11, 2007.

Scribes for "", "", "", "", and "" all were mentioned contenders in Best Original Screenplay category while those penning for "", "", "", "", and "" earned nod in that of Adapted Screenplay.

News
>
Celebrity Gossip
January 12, 2007 04:45:32 GMT
There it is, after days of chatter and speculation, the identity of ' new man finally is revealed. The pop star is reportedly dating 25-year-old male model and actor Isaac Cohen, who bears a striking resemblance to her estranged husband and dresses in a similar style, favoring low-slung jeans and a bandana on his head.

It was him whom she was spotted with, sailing around Marina del Rey, California, over the weekend on a private powerboat. The songbird seemed to be enjoying herself during the excursion, and the two shared several intimate moments.

News
>
Movie News
January 12, 2007 04:27:21 GMT
Extending their collaboration after that in Roger Michell's "", Miramax Films and Scott Rudin are set to develop a mystery drama feature entitled "", Variety has revealed.

Based on Marisha Pessl's novel of the same title, the picture revolves around a teenager who finally settles in a North Carolina town after spending the first three years of high school moving each semester with her eccentric teacher father. Things turn darker when she becomes part of an upper-crust social set called the Bluebloods and gets caught up in the mysterious death of their favorite teacher.

News
>
Music News
January 12, 2007 04:19:57 GMT
Such famous names, as , , , and , have all been booked to perform at the upcoming Grammys. Their being inducted as performers at the prestigious event was being announced Thursday January 11th.

What interesting here is that all those performers are Grammy nominees as well. Beyonce is up for four awards, while the Chili Peppers is among the leading nominees with six nods. As of Gnarls Barkley, the musical duo vies for 4 awards, whereas the Dixie Chicks earn five nominations.

News
>
Celebrity Gossip
January 12, 2007 03:35:39 GMT
is coming to America. The famous soccer player announced a deal Thursday January 11th to play for the Los Angeles Galaxy.

"This week, Real Madrid asked me to make a decision regarding my future and the offer to extend my contract by a further two seasons," Beckham said in a statement. "After discussing several options with my family and advisers to either stay here at Madrid or join other major British and European clubs, I have decided to join the Los Angeles Galaxy and play in the MLS from August this year."

News
>
Celebrity Gossip
January 12, 2007 03:10:36 GMT
It's official. and finally confirmed that they are no longer couple.

The pair, who has been dating since 2003, confirmed their split Thursday January 11th in a joint statement, saying "We have, in fact, ended our romantic relationship, and have done so mutually and as friends, with continued love and respect for one another."

News
>
Celebrity Gossip
January 12, 2007 02:47:42 GMT
First they were reported engaged. And now after and Richie Sambora issued denial on the engagement reports, talk is heating up that the pair is planning to wed this summer in Italy.

On that encounter Life and Style reported that after a nine-month courtship, Richards and Sambora are making it official. A friend of the couple told the publication the pair is planning to wed in Italy, most likely in Milan, in June later this year.

News
>
Celebrity Gossip
January 12, 2007 02:29:44 GMT
, the lead singer of , is engaged. The singer songwriter announced her engagement Tuesday January 9th during a taping of an hour-long special on the Canadian music network MuchMusic.

Lee's boyfriend Josh, a therapist, proposed to her Monday evening while the band was in Toronto to perform at the Air Canada Centre. She said he got down on one knee for a traditional proposal.