News
>
Celebrity Gossip
December 28, 2006 16:57:05 GMT
At the last days of 2006, and with chef and his wife Tana, were reported having dinner at Japanese restaurant Zuma in Knightsbridge before continue driving on to club Fifty in St James.

Both couples have been friends for some time and both own property in Dubai. Victoria has often been spotted on raucous nights out with the Ramsays, when David was back home in Spain playing football.

News
>
Celebrity Gossip
December 28, 2006 15:04:59 GMT
Holding hands and smiling, and , for the first time reuniting in Sydney since his admission to the Betty Ford Clinic in US for alcohol abuse treatment. Going together to Clarence St headquarters of United International Pictures for a private screening, Nicole, appeared with white flowers on her red hair and looked calm and enjoying her time.

Hopefully, the happy couple didn't look being affected to previous Amanda Wyatt report about her scandalous affair with Urban which reported to DailyMail around the Christmas day. The 23 years old part-time model claimed to have had an affair with Urban while he was engaged to Nicole.

News
>
Celebrity Gossip
December 28, 2006 14:18:21 GMT
Arrived in Sydney on Dec 28 morning, in casual black and white stripped shirt and white framed glasses, brought with her more than enough luggage. With enough luggage to last her a year, she will spend not more than a week for Bondi Blonde beer promotion.

Organized by Singleton, the heiress will show up on Bondi Beach on new year's day to select bikini babe to be the face of the beer after spending the night enjoying new year's fun somewhere in Sydney.

News
>
Music News
December 28, 2006 07:58:17 GMT
The Christmas spirit brings good luck charm for New York rapper as he has just scored his first No. 1 on the U.S. pop charts in seven years Wednesday Dec 27th with his eight studio album, "", sold 355,000 copies in the week ended December 24. Back in the years before now, the star once topped the Billboard 200 with "" in 1999 and "" in 1996.

The chart's next best bows among others are the soundtrack to the Disney Channel series "Hannah Montana" which climbs one to 2nd spot sold another 349,000 copies, the multi-artist compilation "NOW 23" which also moves up one to No. 3 with 313,000, and 's "" ups two places to No. 4 moving 292,000 copies. Rounding out the Top 5 is ' "" which bounces three to No. 5 with 282,000.

News
>
Movie News
December 28, 2006 01:01:19 GMT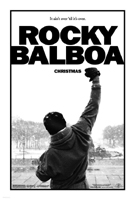 In order to preserve films that are "culturally, historically or aesthetically" significant from disappearing forever, the National Film Registry has chosen 25 more films to be preserved for all time. They are bringing the film preservation list to have total number of 450 films since it began in 1989.

Rocky, the Oscar winner for best picture of 1976, joined Mel Brooks' outrageous comedy Blazing Saddles (1974), John Carpenter's slasher classic Halloween (1978), the Coen brothers' black comedy Fargo (1996) and Steven Soderbergh's groundbreaking "sex, lies, and videotape" (1989) on this year's selection of treasures that are guaranteed to be preserved forever.

News
>
Celebrity Gossip
December 27, 2006 17:01:55 GMT
Currently in its 11th season, Access Hollywood, has named its "Top Newsmakers of 2006." Were calculated according to the number of stories dedicated to each celebrity, TV show and film over the course of the year, this year top stories man is .

With 94 stories counted during this year, Tom Cruise is in the leading position in man category, meanwhile his wife only reaches the second position of woman category. This is also happened to couple and since Angie is in the leading woman category meanwhile Brad only in the second position.