News
>
Music News
December 26, 2006 08:29:15 GMT
It will be very special to welcome the coming of the year 2007 with and . The two big names will be turning Hollywood's Paramount Studios into New York's Times Square on New Year's Eve to recreate the Big Apple's famous ball-drop ceremony.

While Electra has been tapped to host the celebration, rock band The Killers will headline the musical part of the evening, playing into 2007.

News
>
Movie News
December 26, 2006 08:00:48 GMT
accidentally broke her wrist on the set of her new movie, "", resulted in the delay of shooting.

On the incident, a source told the New York Daily News, "She was jumping to reach something and fell on her hand". Unfortunately, the actress didn't take it seriously, thinking that it was only sprain, only going to the hospital the next day when her hand swelled up.

News
>
Celebrity Gossip
December 26, 2006 07:26:22 GMT
will need to take everything easy for the coming days as he's been scheduled to undergo surgery after breaking his leg in an Idaho skiing accident over the weekend.

Schwarzenegger returned to the state Monday Dec 25th and will undergo non-emergency surgery Tuesday morning Dec 26th to repair his fractured right femur, which he broke while skiing with his family in Sun Valley, Idaho, on Saturday Dec 23rd, spokeswoman Julie Soderlund said.

News
>
Celebrity Gossip
December 26, 2006 06:56:43 GMT
Regardless her decision to put her singing career on hold, is still an item in the industry. According to a survey by chocolate shop, Chocolatier Thorntons, the singer is the No. 1 choice that people want to hear sing a Christmas carol.

There are of 2,000 Briton voters want Church. Come in a close second place is who earns of the votes.

News
>
Movie News
December 26, 2006 06:32:03 GMT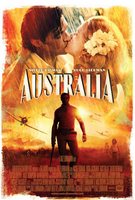 Filming on the drama flick "" has just begun. The film's cast, and , were in Camden for interior and exterior scenes on Wednesday and Thursday Dec 20th and 21st.

Per The Sydney Morning Herald, the shooting takes place in Camelot, a grand house at Camden on Sydney's outskirts.

News
>
Celebrity Gossip
December 26, 2006 05:15:35 GMT
The first wasn't fit her well and so is longing for the second one. The British model reportedly wants a second wedding with husband , because post-natal depression ruined their first nuptials.

Price and Andre tied the knot at a spectacular £1M ceremony in 2005, just weeks after she gave birth to their son Junior. Unfortunately, Price has revealed that her fragile mental state ruined what should have been the happiest day of her life.

News
>
Celebrity Gossip
December 26, 2006 04:46:44 GMT
and boyfriend are counting days to their wedding as they reportedly have set the date for Friday Dec 29th.

Rumor has it that the couple will tie the knot in a civil ceremony in west London. A source told The Mail On Sunday newspaper that Moss and Doherty have invited close friends and family to meet them at Fulham Register Office on Friday.

News
>
Celebrity Gossip
December 26, 2006 04:10:17 GMT
Refugees is what dealing with concerning her duty as a goodwill ambassador for the United Nations High Commissioner for Refugees (UNHCR). And celebrating the Christmas day, the actress spent time with mainly Colombian refugees in San Jose, Costa Rica.

Jolie, arrived Monday Dec 25th, was about to visit a group of refugee children and families and to meet Costa Rican officials, the UNHCR said in a statement. There are about 11,500 refugees in this Central American country, most of whom fled Colombia because of the conflict there between leftist guerrillas, soldiers and paramilitary forces.

News
>
Celebrity Gossip
December 26, 2006 03:48:58 GMT
Irish rocker , being recognized for his musical contributions and his humanitarian work, is about to be awarded an honorary British knighthood, it has been confirmed.

In a letter to Bono released Saturday Dec 23rd, British Prime Minister Tony Blair praised the singer's lobbying efforts for Africa, writing "I know from talking to you how much these causes matter to you. I know as well how knowledgeable you are about the problems we face and how determined you are to do all you can to help overcome them. You have tirelessly used your voice to speak up for Africa."

News
>
Movie News
December 26, 2006 03:21:00 GMT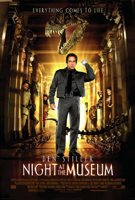 "" rules the holiday weekend, becoming favorite among moviegoers. The action comedy family flick leads the US box office, ruling at the top spot with $30.8 million according to studio estimates Sunday Dec 24th.

Starring as a guard at a museum where exhibits come alive at night, the flick exceeded expectations for 20th Century Fox, which had been counting on a bit more than $20 million. Following in at the 2nd spot is "" with $15 million. 's "" debuts at No. 3 with $12.5 million over the weekend.

News
>
Celebrity Gossip
December 26, 2006 02:00:56 GMT
Bad news on the holy day. While Christians around the world are celebrating the birth of their savior Jesus Christ, some people are mourning the death of their idol, .

The legendary R&B singer and songwriter, widely known for his hit singles like "Papa's Got a Brand New Bag" and "I Got You (I Feel Good)," died early Monday Dec 25th at Atlanta's Emory Crawford Long Hospital of congestive heart failure. He was 73.