News
>
Celebrity Gossip
December 09, 2006 06:35:01 GMT
is invading the world of cosmetics. The songstress has inked a deal as one of the faces representing CoverGirl cosmetics.

"I've loved make-up and dreamed of being a CoverGirl since I was a little girl," Rihanna says on her new task. "Growing up, my mother was a make-up artist and I was fascinated watching her apply lip color, blush and mascara. Now I get to be surrounded by all of my favorites from CoverGirl!"

News
>
Movie News
December 09, 2006 06:21:04 GMT
has an eye for being a producer. The striking actress quietly has purchased the film rights to a novel titled "Lost Girls and Love Hotels" written by Catherine Hanrahan, the author has revealed on her official Blog.

Published by Penguin Group, the book centers on an English specialist at Air-Pro Stewardess Training Institute named Margaret who sinks herself in exotic nightlife in order to forget home and her painful childhood. However, her deliberate nihilism is thrown off balance as she becomes increasingly haunted by images of a Western girl missing in Tokyo.

News
>
Celebrity Gossip
December 09, 2006 06:10:19 GMT
No, they are not the same. and Mary Carey are absolutely two different persons. The one is the famous pop singer, while the other one is an adult film actress. See? Unfortunately, the less famous one apparently wants to make use their similar last name to earn a living.

Thus, Mariah is trying to stop the porn star from trade-marking her similar sounding stage name, claiming fans could get the two performers confused.

News
>
Celebrity Gossip
December 09, 2006 04:56:33 GMT
What do you think? Is it possible for and to have a duet?

The American R&B singer and songwriter has revealed that she'd love to work with the Latin musician and even has had a song written for her.

News
>
Movie News
December 09, 2006 04:41:56 GMT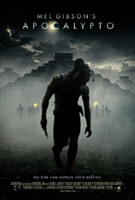 Considered to be unrealistic and presents a stereotyped depiction upon describing Mayan civilization, "" has angered indigenous members of the culture who condemned the movie and director as being inaccurate and racist.

Guatemalan human rights activist Lucio Yaxon was quoted remarking Gibson of "saying the Mayans are savages" while Ignacio Ochoa, director of the Nahual Foundation that promotes Mayan culture, perceived that the Australian-born actor/filmmaker replays "an offensive and racist notion that Maya people were brutal to one another."

News
>
Celebrity Gossip
December 09, 2006 04:31:40 GMT
and hubby have double happiness. The couple welcomed their first children together Wednesday Dec 6th in New York, twin sons Dexter Henry Lorcan and Frank Harlan James.

The arrival of the twins has become the greatest gift Krall and Costello, who celebrate their 3rd wedding anniversary on Dec 5th, have ever had. "We are ecstatic," the husband and wife said in a statement.

News
>
Celebrity Gossip
December 09, 2006 04:07:49 GMT
knows best. She knows what he likes most and so has had in mind what to give him on his 43rd birthday on Dec 18th.

To celebrate Pitt's upcoming birthday, Angie reportedly has arranged a private tour of Fallingwater, the landmark Frank Lloyd Wright-designed house tucked in the Laurel Highlands of southwestern Pennsylvania that has fascinated her architecture buff boyfriend ever since he first saw pictures of it while in college.

News
>
Celebrity Gossip
December 09, 2006 03:46:55 GMT
He was first arrested on tax fraud on Friday morning Dec 8th. But was later on pleaded not guilty when he surrendered to government officials in Orlando.

Snipes, charged with fraudulently claiming nearly $12 million in tax refunds and failing to file returns from 1999 through 2004, pleaded not guilty to all charges and was freed on $1 million bond. The actor was ordered back in court for another hearing on Jan. 10 next year.

News
>
Celebrity Gossip
December 09, 2006 02:57:25 GMT
Is doing drugs? In Touch Weekly said so. The publication is saying that Spears has turned to medication to help with her split from and has been spotted carrying several types of anti-depressants in her purse.

It is reported that on November 27th, Britney visited the restaurant Dan Tana's in West Hollywood, during which she was spotted exiting the eatery with a glass of wine as she walked to her car. Sources claimed that while inside, Spears paid a visit to the ladies' room, where she plopped her purse down on the counter and in front of several witnesses opened her bag to reveal a bounty of pills inside.

News
>
Movie News
December 09, 2006 02:47:48 GMT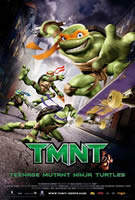 As movies are lining up to see the lights in theaters next year, Warner Bros. Pictures has released trailers for two of its highly-anticipated flicks which sure will satisfy the moviegoers' curiosity before both hit the cinemas in March.

The first one turns out to be a new version for "" that has been posted via . The first all CG animated movie in the history of the franchise, "Turtles" sees our four brave heroes reunite to battle their enemies with the help of old allies April O'Neil and Casey Jones under the guidance of their rat sensei Master Splinter.

News
>
Celebrity Gossip
December 09, 2006 02:27:22 GMT
No one knows when and where and his man will tie the knot. Yet, rumor has it that the pair is planning to marry in South Africa this Christmas.

It is said that Brad and Angie have chosen a small picturesque village just outside Johannesburg to host the ceremony. On their wedding, the twosome will likely to keep it traditional and as low-key as possible, with only a few selected guests attending.