News
>
Movie News
December 04, 2006 09:19:51 GMT
Fixing things up for its new project of "", Warner Bros. Pictures has assigned newcomer Gary Dauberman to pen the project's script as the studio sets it up to be a potential directing vehicle for Guillermo del Toro, Variety has learned.

An adaptation of the DC Comics' superhero series created by Arnold Drake and Carmine Infantino, the picture centers on the titular character who is the ghost of a murdered circus acrobat possessing the power to possess the living in order to seek out his killer as well as to help the innocent.

News
>
Movie News
December 04, 2006 09:05:13 GMT
Jumping into thriller-horror genre after being involved in few comedic big screen features recently, is set to become the lead actor in "Midnight Train", a production of Lakeshore Entertainment and Lionsgate which is slated to begin filming this winter with the latter to distribute.

Based on Clive Barker's short story "Midnight Meat Train" issued in his popular "Books of Blood" series, the flick revolves around a photographer on the trail of a serial killer who operates in the subway system. Asian horror filmmaker Ryuhei Kitamura has been appointed to direct as a replacement of Patrick Tatopoulos who quitted the project.

News
>
Movie News
December 04, 2006 06:34:42 GMT
Working his way smoothly in film acting, has landed another coveted role following his high-profile one in "." Production Weekly has reported that the Los Angeles-born actor is joining to star in "Marc Pease Experience", a big screen project coming from "Love Liza" helmer Todd Louiso.

While plot details are still being kept under warps, it is said that the picture will feature Schwartzman as the titular character. Filming is expected to start next March with Louiso also penning the script alongside Jacob Koskoff.

News
>
Celebrity Gossip
December 04, 2006 06:17:19 GMT
has been tapped to star in the autobiographical feature "Church Boy" which he's producing.

The gospel superstar is set to play himself while also is in hand composing the soundtrack to the Lionsgate project.

News
>
Movie News
December 04, 2006 04:38:20 GMT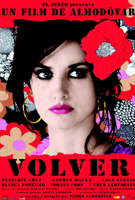 Held as scheduled in Warsaw, Polandia, the 2006 European Film Awards bestowed a number of honors to notable film figures and features Saturday, December 2 based on votes from 1,700 members of European Film Academy.

Coming out as the big winner is Pedro Almodovar's "" as it triumphantly swept five prizes, including Best European Director and Best European Actress for . Despite this attainment, however, it sadly lost the most coveted title of Best European Film to "" which won three other categories as well, notably that of Best European Actor for lead star Ulrich Muehe.

News
>
Celebrity Gossip
December 04, 2006 04:32:46 GMT
learns best from his dyslexia as a child that nowadays he willingly lends his name to children's book.

The boxer, who once experienced difficulties in learning how to read and write, has a new classroom collection of children's books bearing his name being opened for public.

News
>
Celebrity Gossip
December 04, 2006 04:03:45 GMT
The likes of , Steven Spielberg, and Andrew Lloyd Webber were those who were honored with the Kennedy Center Honors of 2006 Sunday Dec 3rd during the 29th annual national celebration of the arts.

The awards, recognize those who have made outstanding contributions to the performing arts in the US, whether through TV, film, music, theater, opera or music, also honored conductor Zubin Mehta who becomes the first person of Indian heritage to receive a Kennedy Center Honor, and Motown star .

News
>
Movie News
December 04, 2006 03:24:34 GMT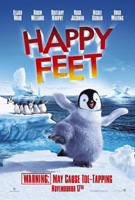 The tap-dancing fever apparently still circulates heavily around the moviegoers as "" gloriously extends its rule on the weekend U.S box office for a third straight week, paving its way to be the one most profitable animated features of the year for sure.

Sold $17.5 million worth of tickets in the three days beginning December 1, the prancing penguin toon once again successfully bests its rival "" which stays firmly as the runner-up with $15.1 million to make a three-week haul of $115.9 million.

News
>
Celebrity Gossip
December 04, 2006 03:12:06 GMT
New rumors surface by the hour that ' first hubby, Jason Allen Alexander, is about to release a tell-all book, detailing all the intimate details of his 55-hour marriage to the U.S. pop singer.

Per US weekly it is reported that Alexander is writing a tell-all book about the nearly three days he spent married to Spears before the marriage was eventually annulled back in the year 2004.

News
>
Celebrity Gossip
December 04, 2006 02:43:35 GMT
It is not because she wants to follow the footstep of her new best pal . No, it is not a matter of solidarity. It is all because has her own standard that she decided to cancel an appearance at next week's Billboard Music Awards.

Why? Her spokesman Elliot Mintz revealed Paris was upset by jokes written for her which contain references that ridiculed some of her peers, saying "Paris did not want to say anything that could appear hurtful or embarrassing about people she knows"

News
>
Celebrity Gossip
December 04, 2006 02:14:54 GMT
is the new face of cosmetic giant Revlon, it has been confirmed. Revlon announced Friday Dec 1st that the singer would be featured in a national advertising campaign for Revlon Colorist, a new line of premium hair color products launching in January 2007.

"We are thrilled to have Sheryl represent Revlon Colorist," says Debra Dowd, Vice President of marketing for Revlon's hair business. "Sheryl is an empowering woman who brings a sense of real glamour that is relatable. She has an ability to inspire people through her music, and her commitment to women's needs makes this a great partnership."