News
>
Movie News
August 22, 2006 09:55:27 GMT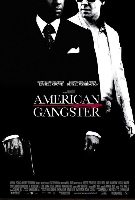 More stars are coming to "." Following the recent inclusion of , , rapper , , John Ortiz, and Yul Vaz have all been gathered in the cast of this dramatic action flick, making it a really star-studded line-up.

A Universal Pictures and Imagine Entertainment production, "American Gangsters" presents Oscar-nominated director Ridley Scott at helm and Oscar-winning actors and on the top billing. Scott is also producing along with Brian Grazer while Steve Zaillian is attached to pen the script.

News
>
Movie News
August 22, 2006 09:24:19 GMT
It's time for Danny Ocean's journey to come to an end. Director Steven Soderbergh has shockingly revealed to public that "" will be the last installment of the franchise, putting off hopes on the possibility of the next sequel.

Confirming it during a question and answer session with reporters at the Edinburgh Film Festival in Scotland on Saturday, August 19, the filmmaker also explained that his decision to make "Ocean's Thirteen" was actually because "George wanted to go out strong and that was too complicated."

News
>
Movie News
August 22, 2006 08:02:52 GMT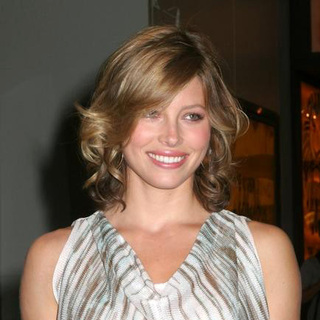 Well, this is going to be a bad news for moviegoers who'd like to see more of playing tough girl in action after "."

The actress has revealed to website JoBlo.com that a spin-off of the franchise entitled "Night Stalkers" in which she has been set to star apparently won't be happening anytime soon as plans to develop the movie have sadly fallen through. "I think that's over with," so she remarked. "Nothing ever came really with the Night Stalkers."

News
>
Movie News
August 22, 2006 07:45:10 GMT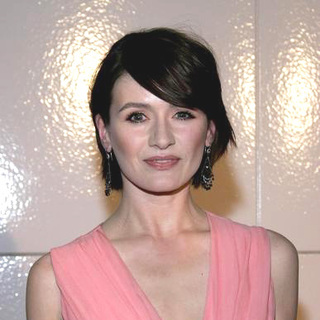 has been booked to star in "", slated to begin production October 11 later this year in Toronto.

"Lars and the Real Girl" is a romantic comedy, which will star in as well. The film will be directed by Craig Gillespie.

News
>
Movie News
August 22, 2006 07:11:43 GMT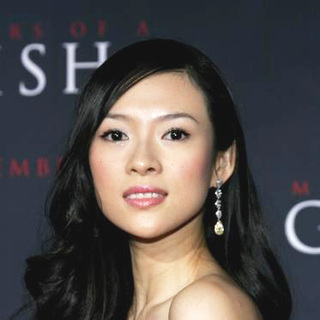 Action apparently is Chinese actress 's favorite genre. One of the most well-known Chinese movie stars is about to prove her another ability, playing in the forthcoming action drama "The Banquet".

A loose adaptation of "Hamlet", "The Night Banquet" is set in an empire in chaos. The Emperor, the Empress, the Crown Prince, the Minister and the General all have their own enemies they would like to finish off at a night banquet.

News
>
Movie News
August 22, 2006 06:55:26 GMT
Another great move has been made by filmmaking brothers Michael and Mark Polish. The identical twins have successfully sold two of their projects to Warner Bros. Pictures which they are set to direct, write, and produce, The Hollywood Reported has reported.

The first one of these, titled "", is a heist movie that takes place in Middle America and revolves around a group of blue-collar workers who boldly carry out their jobs despite the coming of tornado season. The other, "", on the other hand, takes a look at a world where time travel becomes accessible to the common people while describing how fragile reality can become.

News
>
Movie News
August 22, 2006 06:42:30 GMT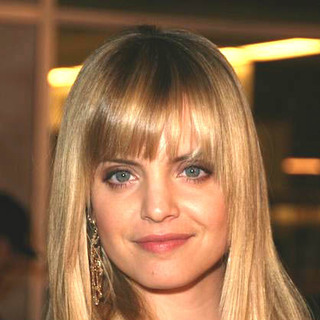 Wanna know everything about ""? Just ask and as both movie actors have joined the already on-board cast of the upcoming comedy drama, like and .

Based on Pulitzer Prize winner Michael Chabon's debut novel, the Rawson Thurber's direction chronicles the last summer of Art Bechstein's (Foster) youth.

News
>
Movie News
August 22, 2006 05:17:55 GMT
Seemingly progressing smoothly in developing "", The Weinstein Company has announced that principal photography of the project will make its start on October 9 this year, Production Weekly has revealed.

Taking locations around Halifax and British Columbia, pic is planned to be filmed in 10 weeks with Howard McCain at helm based on the screenplay he wrote alongside Dirk Blackman.

News
>
Movie News
August 22, 2006 04:52:12 GMT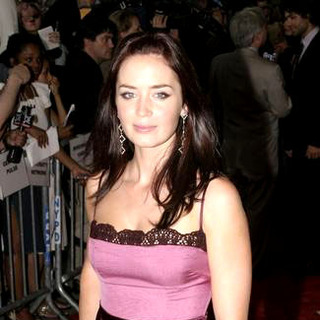 Following , one more glowing talent has successfully been included in the cast of "." According to Production Weekly, British actress has given her agreement to carry out a starring role in this dramatic project, which is set to be the directorial debut of Tony and Pulitzer-winning playwright David Auburn.

Here the beauty is assigned to play a troubled young woman with a checkered past named Louise who is thought by Sarandon's character, Julia Sandburg, to be the daughter she lost so long ago.

News
>
Celebrity Gossip
August 22, 2006 04:52:04 GMT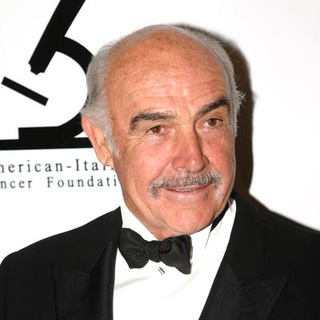 Apparently is a bit confuse about his own autobiography. Back in the year 2004, the actor broke a promise not to write about himself and signed up to a book of his memoirs.

Soon thereafter he was reported to fire the writer, hired another, then pulled out completely and returned the £2 million advance due to privacy concerns. And to everyone's surprise, he recently announced he would have another shot at another autobiography.

News
>
Celebrity Gossip
August 22, 2006 04:26:05 GMT
What's hot from the "hot item" is that the hotel heiress has her bed up for an online auction.

The scuffed king-size bed, complete with a quite-used mattress, is up for bid on StarStyle.com with an opening bid of $1,500.

News
>
Celebrity Gossip
August 22, 2006 03:50:18 GMT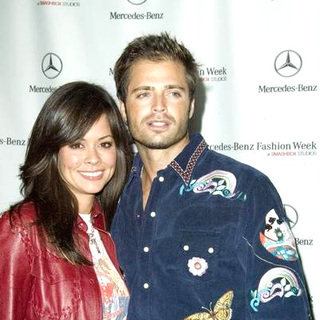 Good news come in two for as she's getting married and expecting a child. The host of the CBS reality series "Rock Star: Supernova" and her actor boyfriend are engaged while at the same time also are expecting their child together.

Charvet, ex-"Baywatch" star, proposed to Burke on Saturday night August 19th during a "summertime party" he threw, Burke tells People magazine. "It was a total surprise," she said. "It was all very romantic." Charvet presenting Burke with an eternity band engagement ring.

News
>
Movie News
August 22, 2006 03:18:44 GMT
While his latest big screen feature of "" is still circulating in theaters, Marlon Wayans has already prepared to bring out another project for sure. The Hollywood Reporter has learned that the multi-talented man has been attached to both direct and star in "Pretty Ugly", a new comedic flick from DreamWorks.

Originated at the company, the picture initially was taken under the wing of Walt Disney Pictures, but went into turnaround and was finally back to DreamWorks. As for the story, it will tell about a handsome lifestyle mogul who suddenly finds himself becoming an ugly man when he wakes up. Since the guy learns that it happens because of a curse, he thereby has to discover his inner beauty to save his company besides to win over the woman he loves.

News
>
Movie News
August 22, 2006 02:57:46 GMT
The adventure, action, comedy "" was the big winner at this year Teen Choice Awards, held Sunday August 20th in Los Angeles.

Nabbing seven awards all at once, the highly anticipated movie won the categories of Choice Movie, Action Adventure; Choice Movie Actor, Drama/Action Adventure for ; Choice Rumble; Choice Drama / Action: Adventure Movie of the Summer; Choice Sleazebag for ; Choice Hissy Fit and also Choice Scream which both were given to .

News
>
Celebrity Gossip
August 22, 2006 02:28:21 GMT
He is young, handsome, and has a good career in Hollywood entertainment industry, such qualities many young women are looking for in a man. Though so, has his own mature opinion on marriage and family life, telling the September issue of Details magazine "Family life, marriage, work - it's good, man."

The hunk who used to spend his early life wild partying and dealing with wild women is now totally changed, claiming that old habit as "so ego-fulfilling. It was retarded." And revealing on the key to have a successful marriage with , the actor claims there have to be "take-and-give".