News
>
Movie News
August 16, 2006 09:42:19 GMT
David H. Steinberg, who recently wrote "" and "" among others, has for now on being hired to rewrite the feature comedy "" for New Line Cinema.

Elsewhere, Mike Karz is producing the project, with the help of Kathy Busby and Sam Brown.

News
>
Movie News
August 16, 2006 09:29:19 GMT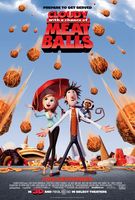 What's new on Hollywood's film industry is that Sony Pictures Animation has acquired film rights to the classic children's book "".

The animation flick, which the studio is now developing, will be based on the illustrated book by Judi Barrett and Ron Barrett which imagines a fanciful world where it rains juice and snows mashed potatoes and spaghetti.

News
>
Celebrity Gossip
August 16, 2006 09:13:42 GMT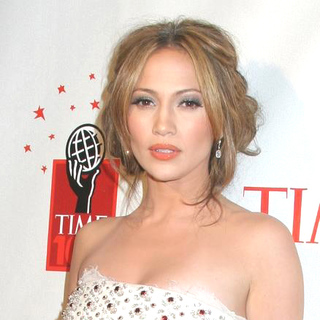 Her Latin background makes it possible for to get herself involved in FX's half-hour project "Echo Park". The actress has teamed up with her producing partner Simon Fields to executive produce the project via their Nuyorican Productions.

"Echo Park" actually is a comedic look at the world of yuppie, Latino and hipster cultures within Los Angeles' Echo Park neighborhood.

News
>
Movie News
August 16, 2006 08:59:28 GMT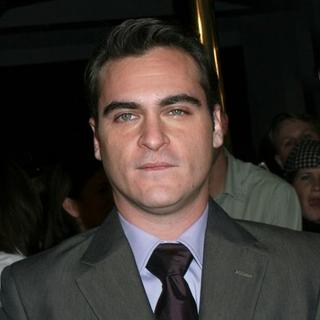 Wanna know how it feels to walk on ""? You can ask and as both have been booked by Focus Features to star in the Terry George's direction.

"Reservation Road", is a drama, an adaptation of the John Burnham Schwartz novel. The flick will be shot this fall with Schwartz wrote the screenplay, and George polished it.

News
>
Movie News
August 16, 2006 08:47:39 GMT
Warner Bros. Pictures has acquired the rights to turn Craig Zahler's script of "" into big screen production.

The studio, moreover, has set it up with Vertigo Entertainment's Roy Lee and Doug Davison to produce. In the meantime, Aaron Ryder is also producing.

News
>
Celebrity Gossip
August 16, 2006 08:01:15 GMT
The divorce proceedings of and still continue. Here's a sneak peek on the progress.

In the latest court papers filed Tuesday August 15th in Los Angeles Superior Court, it was mentioned that Hasselhoff and Bach will each receive $27,000 a month through community property. Those same funds will also be used to pay the mortgage of the residence Bach and the couple's two daughters are living in as well as gardening expenses ($740 a month), security costs, veterinarian bills and $1,333.97 a month for Bach's Mercedes-Benz.

News
>
Celebrity Gossip
August 16, 2006 07:17:10 GMT
Divorce never comes easy nor does for the Barkers. The celebrity couple, who filed for divorce on Aug. 8, has taken their real-life drama from TV to postings on MySpace.

First it was who shared her feeling on the divorce, saying on her site, myspace.com/shannamoakler, "I am very devastated [sic] and very much heartbroken over the demise of my marriage and for the upset of my family."

News
>
Movie News
August 16, 2006 06:35:27 GMT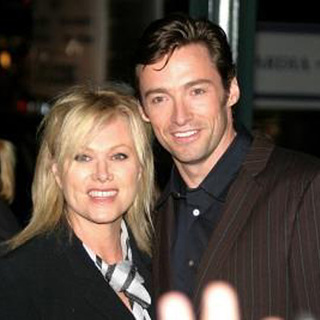 His profession as an actor makes an expert in the field. The Australian man, a year after launching his Seed Productions company in the United States, has now opened a Sydney office, launched August 15th at the Rocks in Sydney.

As he's doing so, Jackman becomes more committed to film industry, and with the help from his actress wife Deborra-Lee Furness and business partner John Palermo, is planning to produce at least five Australian films a year with a production budget of under $10 million for each project. They, moreover, also plan to make stage productions as well as television.

News
>
Movie News
August 16, 2006 06:32:45 GMT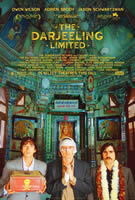 It's now Fox Searchlight Pictures' turn to take a sip on "." Yes, the 20th Century Fox specialty division has successfully put the project under its wing, The Hollywood Reporter has revealed.

The latest flick coming from the skillful hands of Wes Anderson, "Darjeeling" has already been slated to start filming by the end of the year in India with , , and on board. Anderson is also penning the film's script alongside Schwartzman and Roman Coppola.

News
>
Celebrity Gossip
August 16, 2006 06:02:01 GMT
is fulfilling today's news quota as he's been arrested on drug charges.

"He was arrested at 371 17 street NW, apt. # 402 for Possession of Marijuana," Georgia's Fulton County Sgt. Kevin Iosty told Vibe.com. "He is also charged with Possession of Controlled Substance for violation of Georgia's controlled substance act and for possessing a narcotic that was not his, a prescription medication that was found in his belongings. He was taken to the Fulton County jail at about 5:10pm."

News
>
Celebrity Gossip
August 16, 2006 04:50:52 GMT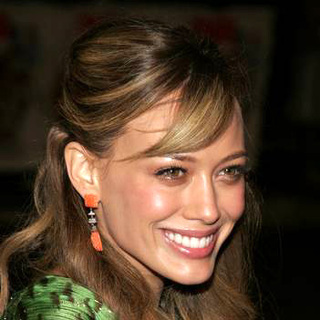 Teen idol reveals her stuff. The actress-singer unveils her newly designed 'stuff by hilary duff' Fall and Holiday collection during a fashion show held exclusively on AOL RED beginning Tuesday August 15th.

The so-called "stuff by hilary duff" collection, designed by Hilary in collaboration with her creative director Geoffry Gertz, offers its latest line, including denim minis, jeans, lace trimmed tops and accessories. The beauty will personally commentate the fashion show, offering her own personal perspective and hands-on knowledge of the collection that bears her name.

News
>
Celebrity Gossip
August 16, 2006 03:44:56 GMT
It is the second year in a row that Canadian Business magazine reveals its annual Celebrity Power List. It is an annual ranking of the most powerful Canadians in Hollywood, based on four factors which are estimated salary, press clippings, number of Google hits and number of TV appearances.

Top the list at No. 1 is actor whose improved web scores and a bump in the TV category put him ahead of at 2nd place after her sitcom "Stacked" was cancelled. Rounding out the Top 5 are , , and Montreal-born actor .

News
>
Movie News
August 16, 2006 03:07:28 GMT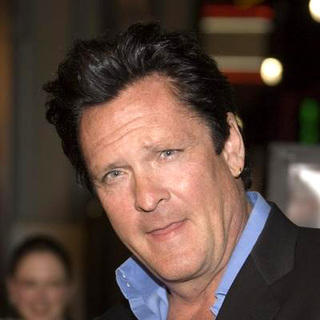 Mason Pictures is moving rather quick this time. In its effort to bring up its new project of "Strength and Honor" to the surface, the studio has successfully signed not only one but three stars in the film's cast namely , , and , so Production Weekly has reported.

As the movie's story tells about a boxer named Sean Kelleher who has to break his oath of never boxing again to raise money to save his sick son, Madsen is plotted to play the athlete with Chamberlain as his boxing coach. Meanwhile, Jones has been billed to portray the role of Kelleher's arch rival, Smasher O'Driscoll.

News
>
Celebrity Gossip
August 16, 2006 02:43:27 GMT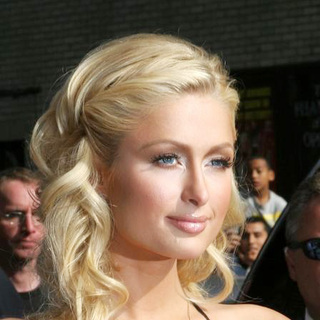 This time socialite makes the headlines again. The hotel heiress has made it into the 2007 Guinness Book of World Records.

Yet, aside from the good record, Paris on the other way around was chosen the Most Overrated Person. On the favorite record ever, a spokesperson for the book says it took its info from a number of magazine polls, in which Paris' name comes many times as readers' least favorite and overrated celebrity.

News
>
Music News
August 16, 2006 02:24:23 GMT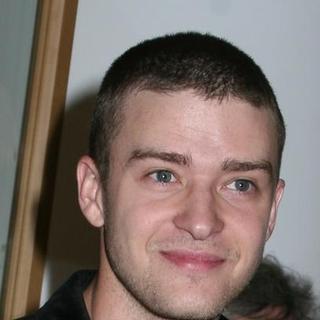 wants to do it in the biggest way possible for his upcoming solo album "". The pop singer will in the near future bring the album's promotion to "The " show, which will tape August 28 and air September 4.

During the episode, Justin will perform the set's hit single "Sexyback," at East Meadow in New York's Central Park with AOL serves as sponsor of the special show.