News
>
Music News
August 05, 2006 07:43:10 GMT
Finland rock group is teaming up with Northern Californian alt-metal group for an 11-date road trip, so MTV.com reported just now.

Both music acts are slated to kick off the tour October 18 in Lowell, Massachusetts, with dates scheduled through October 31 in Universal City, California.

News
>
Celebrity Gossip
August 05, 2006 07:28:09 GMT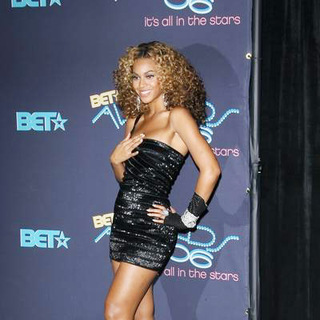 has been all over the news lately. What's new form her is that she reportedly to be on the December cover of Vogue magazine, thanks to her fabulous and skinny looks.

The singer has done quite good so far, marking her comeback to music scene with her second solo album "", on stores September 5th, while having one of its tracks featured on the soundtrack for drama musical "".

News
>
Celebrity Gossip
August 05, 2006 07:07:56 GMT
comes forward with her self-defense concerning her sex life. The socialite apparently wants to set the record straight and thus, in an interview for the September issue of British GQ, vowed not to have sex. Wow.

All in all, Paris has sworn off sex for a year, that's hot anyway. Could she? Let's see what the future brings.

News
>
Celebrity Gossip
August 05, 2006 06:23:21 GMT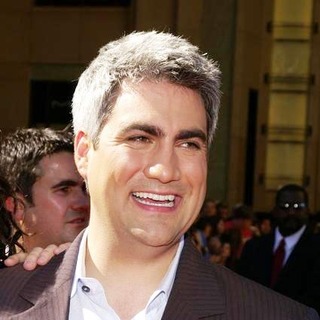 The now crowned "American Idol" is enjoying his becoming on the peak of his career. The man has everything, from the Idol title to hit single "Do I Make You Proud". But that's not all.

As for now on Hicks has another project to accomplish, a memoir. He reportedly has inked deal with Random House's Crown publishers, worth an estimated $750,000, to pen his memoir, titled "Heart Full of Soul."

News
>
Movie News
August 05, 2006 06:05:33 GMT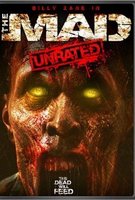 In efforts to fulfill its ambition to deliver at leas a dozen films annually for worldwide distribution, Peace Arch Entertainment Group Inc. has announced its intention to develop two new films entitled "" and "" through its Archetype Films division, making a total of 11 announced projects from the company to date.

Taking a horror-thriller genre, "The Mad" centers on a doctor and his teenage daughter who are terrorized by flesh eating zombies at a truck stop. has been billed to star with John Kalangis at helm. Kevin Hennelly will write the scripts while Jonathan Dueck is set to produce.

News
>
Music News
August 05, 2006 05:10:43 GMT
is more than ready to hit hard the industry, again, as he has had a new single "Right Where You Want Me" in hand. Set to mark the launching of the single, the singer has been tapped to perform on an invite-only AOL show at Webster Theater on August 15th.

And subsequent to that, McCartney will have his sophomore album of the same name hit stores September 19th later this year.

News
>
Movie News
August 05, 2006 03:39:36 GMT
Completing its cast list, "The Mutant Chronicles" has added one more star to join the line-up and the lucky person turns out to be Pras Michel, the member of popular R&B/hip-hop group , The Hollywood Reporter has revealed.

Though known more as a music artist, Michel is no stranger in the acting world as he previously has appeared in a number of films, including "Mystery Men" (1999) also "" (2004). As for "Mutant", the guy will reportedly portray a captain of a ship who is involved in a battle between humans and an army of NecroMutants in the 23rd century.

News
>
Celebrity Gossip
August 05, 2006 03:17:54 GMT
"On Air with " on LA's KIIS-FM on Friday August 4th, 2006. There on the chit-chat, the busty blonde revealed details on her wedding to hubby .

First, the actress said it was her good friend, photographer/director David LaChapelle, who walked her down the aisle. Then she spilled further that despite the heavy reports saying she would have several more marriage ceremonies, there would be only one more ceremony - in Malibu.

News
>
Celebrity Gossip
August 05, 2006 02:45:28 GMT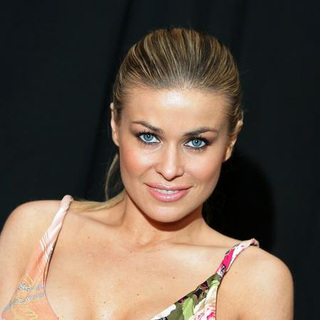 Aside from her shaking marriage, 's career keeps rocketing even higher than ever. The actress, who has his divorce with in process, has signed on to be the spokesperson for NV(TM), the world's first beauty-enhancing, weight loss pill.

"We are thrilled to have Carmen Electra as the new face of NV(TM)," said Brad Woodgate, CEO of NV(TM). "Her toned physique, glamorous beauty and infectious spirit resonate with our customers and make her a natural fit for NV(TM)."

News
>
Celebrity Gossip
August 05, 2006 02:23:13 GMT
Hollywood funnyman has more than comedy project. The actor has been slated to star in the hit musical "Jesus Christ Superstar" in a special performance, takes place at the Ricardo Montalban Theatre in Los Angeles on August 13 later this year.

As of Black, he is set to play the role of King Herod, while Ted Neely, Barry Dennen and Yvonne Elliman, who were cast members in the original movie, will play Jesus Christ himself, Pontius Pilate and Mary Magdalene. In addition to those, dance legend Ben Vereen will star in as well, playing the role of Judas Iscariot.