News
>
Celebrity Gossip
August 01, 2006 09:14:39 GMT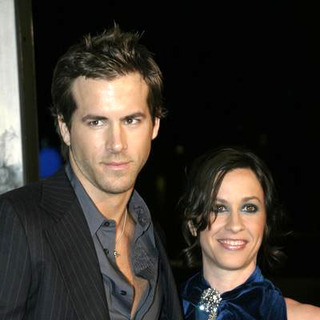 The fact that and have been spotted "rolling around" together during a romantic day out in a Vancouver, Canada park, has proven to public worldwide that they either on again or never break up.

The rocker and actor are said to have had dinner this past Thursday at Kay 'n Dave's Restaurant in Brentwood, Los Angeles.

News
>
Movie News
August 01, 2006 08:46:00 GMT
Advances forward to good progress, "Rambo IV" has set an expectation to start the production on October 1 in Thailand, so the Entertainment Weekly has reported.

Still features as the titular character, the movie also includes James Brolin and Kim Dickens among others in the cast. Stallone himself takes triple jobs this time, seating as both producer and director apart from his starring role.

News
>
Movie News
August 01, 2006 08:05:21 GMT
At last the details of "" sequel have been unveiled. Warner Bros. Pictures' President of Production Jeff Robinov has just made an announcement on Monday, August 1 concerning the project. Titled "", this second installment of the superhero will still be under the direction of Christopher Nolan with reprising his role as Bruce Wayne/Batman.

Apart from Bale, has also been confirmed to be in the cast as The Joker. Jonathan Nolan will pen the scripts based on a story by Christopher Nolan and David Goyer while Emma Thomas also Charles Roven seat as the film's producers. Filming production is planned to begin by early 2007 to meet a 2008 release.

News
>
Music News
August 01, 2006 07:27:08 GMT
His marriage may be broken, but life must go on somehow. And so keeps working on his singing career, goes musical for his upcoming album "Ecce Cor Meum," which means "Behold My Heart".

The set, said as a choral and orchestral work in both English and Latin, is scheduled to hit the market September 26.

News
>
Movie News
August 01, 2006 07:06:39 GMT
New Line Cinema takes "" into new direction. The company has appointed duo John Altschuler and Dave Krinsky to rewrite the film's script after pushing aside the original one penned by Jason and Justin Heimberg also Jeff Sank.

Produced by Bob Cooper through his Landscape Entertainment, "Leisureworld" takes focus on a man who leaves his rough life in New York and moves to Florida retirement home to find peace. Instead of finding kind and harmless old people, he shockingly discovers the home to be akin to high school for seniors filled by sex, drugs, and peer pressure.

News
>
Music News
August 01, 2006 06:52:39 GMT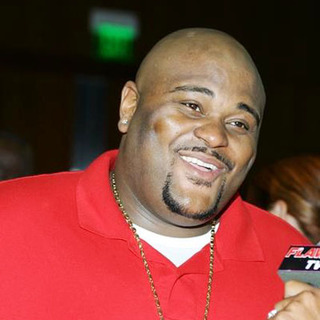 After such a long absence from music industry, is back. The winner of the second season of The American Idol is reported to release his long awaited sophomore R&B/soul album, "The Return of the Velvet Teddy Bear ," on September 26 later this year via J Records.

The lead single of the new album, titled "Change Me" is produced by The Underdogs and goes to urban adult and urban mainstream radio July 31st. As of the album itself "The Return", which is the follow-up to his debut album "Soulful" released in 2003, includes additional production by Scott Storch, , Brian-Michael Cox, Harold Lilly, Dre & Vidal and others.

News
>
Celebrity Gossip
August 01, 2006 06:22:08 GMT
and Stavros Niarchos III on again. The hotel heiress and the Greek shipping heir were at 's Unforgettable 50 party aboard a rented yacht in Saint-Tropez.

"We're together now here. We love each other." Paris told People magazine during the Monday event. About the in-love couple, Paris' friend said "They love each other very much."

News
>
Movie News
August 01, 2006 05:51:17 GMT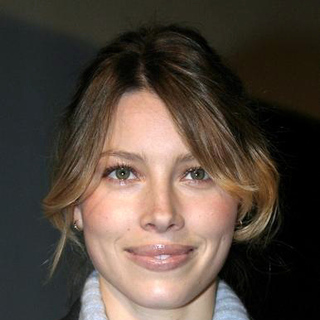 Completing the main cast of "", has finally been chosen to play the lead female character in the companion of and , The Hollywood Reporter has revealed.

In this comedic feature, the lovely actress will portray an attorney also the object of Sandler's affection. Sandler himself and James play two heterosexual firefighters posing as a gay married couple in order to qualify for their department's domestic-partner benefits.

News
>
Celebrity Gossip
August 01, 2006 05:08:04 GMT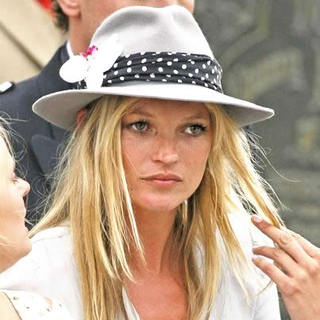 hits the industry really hard this time. The supermodel shows the very best side of her, appearing on the cover of Vanity Fair this September as "best-dressed", wearing nothing but a white fur hat, long white gloves and leather boots.

The magazine's fashion and style director, Michael Roberts, said that Moss was elevated to the "Hall of Fame" after receiving more votes than any other women for a place on its 67th annual International Best-Dressed List.

News
>
Movie News
August 01, 2006 04:43:58 GMT
One more novel is on the way to be adapted into silver screen feature as Warner Bros. has obtained film rights to a Kit Whitfield's novel. Entitled "" just like the book's title, pic has been entrusted into Andrew Adamson's hands to direct with Graham King financing through his Initial Entertainment Group.

"Benighted" tells an alternate reality story in which 90 percent of the population is lycanthropic while the rest who are pure human live as victims of prejudice and oppression. The novel originally was published in U.K under the title of "Bareback" and will be published in U.S by Random House on August 8.

News
>
Celebrity Gossip
August 01, 2006 04:38:34 GMT
It's Hot. spills the gut about her broken relationship with former best pal on the New York gay nightlife magazine HX.

The socialite told the publication that she and Nicole "grew apart because of fame." Talks more on their dispute, Paris reveals all on her upcoming album with a track entitled "Jealousy."

News
>
Celebrity Gossip
August 01, 2006 04:04:45 GMT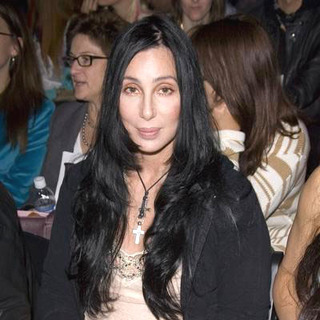 Wanna sleep in celebrity's bed? makes it possible for you to sleep tight in her bed. Want to know how? It's easy.

In order to be able to sleep in Cher's bed you have to be the highest bidder in the auction, beginning October 3rd later this year, that will sell 700 items from Cher's Malibu home. Besides bed, the sale also includes such items as furniture, artwork, jewelry, a 2003 H2 Hummer and original costumes by Bob Mackie.

News
>
Celebrity Gossip
August 01, 2006 03:36:14 GMT
What's next for after his DUI controversy? It's rehab time. The actor, as told by his representative Alan Nierob on Monday July 31st, has sought treatment for alcoholism.

"He definitely entered a program," said Nierob who remained tight-lipped about the program and how long Gibson planned to be there.

News
>
Movie News
August 01, 2006 03:16:24 GMT
Another propitious project for is about to come out from Paramount Pictures for the company has already secured "" under its wing to be developed as a star vehicle for the actor, so Variety has reported.

Also seats as the screenwriter together with Jason Mantzoukas and Brian Huskey, Corddry actually is the creator of the film alongside whom he appears with in "The Daily Show." Stewart himself will produce through his Busboy Productions with Ben Karlin, "The Daily Show" producer.

News
>
Celebrity Gossip
August 01, 2006 02:23:49 GMT
MTV announced its nominees for the 2006 MTV Video Music Awards on Monday July 31st and there it goes Latin singer and the leading the list with seven nominations each. The rock band and the pop superstar will compete for Video of the Year award for the videos "Dani California" and "Hips Don't Lie".

As of Shakira, she also is up for Best Female Video award still for the same single competing that of 's "Ain't No Other Man", 's "Because of You", 's "Hung Up", and 's "Promiscuous". Elsewhere, Red Hot Chili Peppers also vies for Best Group Video along with ' "Move Along", 's "Dance, Dance", 's "Crazy", and Panic! at the Disco's "I Write Sins Not Tragedies".