News
>
Celebrity Gossip
July 04, 2006 09:37:27 GMT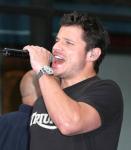 He's a married man no more. Yes is single again as his divorce to has been finalized June 30th, 2006.
News
>
Celebrity Gossip
July 04, 2006 05:55:17 GMT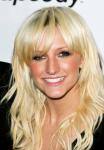 may have turned the $4 million offer to pose for Playboy, but that doesn't mean the young beauty won't do some racy posing anyway. She reportedly has been set to become the new face of sexy lingerie company Victoria's Secret.
News
>
Movie News
July 04, 2006 05:24:15 GMT
It certainly will take a longer time for moviegoers to see both "" and "He-Man and the Masters of the Universe" on big screen as director John Woo has been claimed to no longer be attached to the projects, so CanMag.com has reported. The site also added that Woo has shifted his focus on making films back in his native Asia instead, causing the uncertainty of the future of those two movies consequently.
News
>
Celebrity Gossip
July 04, 2006 04:50:38 GMT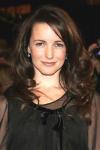 "She exudes sex appeal without compromising her intelligence and independence," said Sara Cremer, editor for the UK magazine Eve, on the choosing of as the World's Most Beautiful Woman in its recent poll. "Kristin's natural beauty combined with her on-screen presence make her a woman with style and substance", Sara continued speaking on the actress.
News
>
Movie News
July 04, 2006 04:33:41 GMT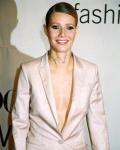 It's true that "Seven Day Itch" has already had in the cast list as the male lead, but how about that of the female? Seems is likely to be the answer, if looking at an article on New York Post, which was based on Boston Herald's report, as the star reportedly is set to bring more highlights in this loosely-inspired remake of Elaine May's 1972 effort "The Heartbreak Kid."
News
>
Celebrity Gossip
July 04, 2006 04:24:37 GMT
The just-married couple, and , is returning home to Nashville, Tennessee on Sunday July 2nd, after spending a romantic and lavish honeymoon.
News
>
Music News
July 04, 2006 03:52:51 GMT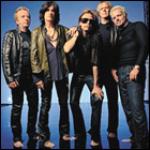 One of the prominent American rock bands, has been tapped to join the venerable and best-known city orchestra, the Boston Pops, at Boston's annual Independence Day concert held on Tuesday July 4th, 2006.
News
>
Celebrity Gossip
July 04, 2006 03:26:25 GMT
Nothing is frightening for , but breast cancer. The Aussie native discussed her breast cancer scare in her first interview since her diagnosis in May 2005.