News
>
Celebrity Gossip
May 31, 2006 10:20:25 GMT
Here come what many people have been waiting for, the details on Shiloh Nouvel Jolie-Pitt. The baby born on Saturday May 28th, 2006 to and , was reportedly delivered by C-section and weighing seven pounds.

In a statement to People magazine, Jolie thanked the staff of Cottage Medi-Clinic Hospital. Elsewhere, Jolie's obstetrician from Los Angeles, Dr. Jason Rothbart, told People that he delivered the child, weighing seven pounds, by Caesarean section "due to breech presentation," and that the birth went "flawlessly."

News
>
Celebrity Gossip
May 31, 2006 10:19:41 GMT
This is another new report on and husband . The couple was hit with bad news as Kevin reportedly shelled out $300,000 for a wristwatch without telling Spears first. This then may become another reason for the singer to dump her man.

Despite such report, there were reports on the street mentioned that such amount of money was used by Kevin for the sake of his music career, which was to record an album and tour in Japan.

News
>
Music News
May 31, 2006 09:38:35 GMT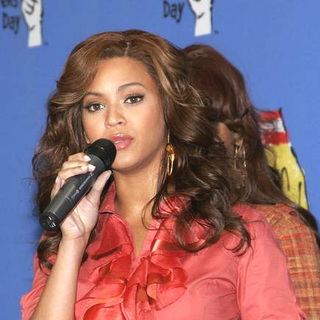 Good news come into from as the star is about to release her second solo album while also is about to celebrate her birthday in September later this year.

The singer will have the set, dubbed "," released on September 5 in the United States, and a day earlier internationally, which coincide with her 25th birthday.

News
>
Music News
May 31, 2006 09:28:26 GMT
As a way to promote his 2005's self-titled Warner Bros. debut, is going to embark on a U.S. club tour which will kick off in Philadelphia on July 17 and wrap up August 4-5 in Los Angeles.

For details on the Canadian singer/songwriter's tour dates, click on his official site.

News
>
Celebrity Gossip
May 31, 2006 09:11:15 GMT
Call it a good fortune for as she's been ordered to leave Los Angeles County Jail on Thursday May 29th, 2006 after serving a mere four hours and 20 minutes of her two-month jail sentence as a result of violating probation with a drunken-driving conviction in Hawaii.

"Needless to say, our prosecutors are not happy about this," says a spokesperson for the L.A. City Attorney's office. "But the sheriffs have a policy to let some nonviolent offenders go early, in part due to jail overcrowding." Despite such fact, Michelle will still have to serve 30 days of community service and remain on probation until June 2009.

News
>
Celebrity Gossip
May 31, 2006 08:54:44 GMT
Celebrity couple, and , is facing one more trouble after another. This time it's still concerning their marriage.

The fact that Kevin preferred to spend Mother's Day with his ex, Shar Jackson, and their two children instead of with Spears and son Sean Preston has reportedly led the pop singing sensation torn up.

News
>
Movie News
May 31, 2006 08:34:08 GMT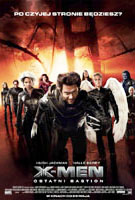 While everybody may assume "" as the final film in the Marvel comic-book trilogy, director Brett Ratner told Superhero Hype! that there will probably another sequel of it.

Take a look at the ending of the highly anticipated flick and you'll see a scene shot in the hospital bed in the first days of filming which actually never appeared on the script. So it's not over yet as Retner said "Let them come back and see the movie again".

News
>
Celebrity Gossip
May 31, 2006 08:13:53 GMT
Hollywood actor was rushed to hospital and spent his Memorial Day in the emergency room of a Boston-area hospital.

Explaining on that matter, the actor's rep, Ken Sunshine said in a statement on Monday May 29th, 2006, "Ben Affleck was treated for a migraine at Mt. Auburn Hospital in Cambridge, Mass., today. He was released this afternoon, and is recuperating at home."

News
>
Celebrity Gossip
May 31, 2006 07:48:32 GMT
and 's have both been tapped to join the MTV News team as celebrity guest hosts for this year's Movie Awards pre-show.

For the sake of the event, the twosome will team up with MTV News correspondents SuChin Pak and Sway Calloway, interviewing Hollywood's brightest stars as they make their way inside the Sony Picture Studios in Culver City, California.

News
>
Celebrity Gossip
May 31, 2006 07:18:50 GMT
Wanna know further details on 's life? If yes, then "Dirty Blonde: The Diaries Of Courtney Love" should be an interesting read for you.

It is a 288-page confessional of the singer complete with poetry, journal entries, letters, childhood records, song lyrics, fanzine material, show fliers and never-before-seen photographs that include her late husband, , and their daughter, Frances Bean.

News
>
Celebrity Gossip
May 31, 2006 04:41:55 GMT
Oscar-winning actress and her actor husband Chris Backus happily welcomed the arrival of their second child, a baby boy, Monday afternoon May 29th, 2006.

Named Johnny, the new addition to the celebrity family was born at Cedars-Sinai Hospital in Beverly Hills and weighed in at 7 pounds, 14 ounces.

News
>
Celebrity Gossip
May 31, 2006 04:16:48 GMT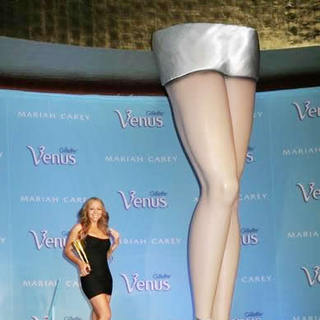 One event links to another just like a chain. Being honored at a New York City ceremony for having the "Celebrity Legs Of A Goddess" has prompted to sign a contract with shaving company Gillette to head their "Legs Of A Goddess" advertisement campaign.

And as she's signed the deal, the songbird is now insuring her legs for $1 billion - approximately £555 million, about which a source close to the singer said "The sum reflects her popularity. She's about to start a US tour and she'll have to be careful".

News
>
Music News
May 31, 2006 03:57:00 GMT
Music group and its touring guitarist Rob Patterson have both parted ways. Patterson was hired as Korn's touring guitarist last summer after founding axe-man Brian Welch left the group in early 2005, that's for everybody to know.

And due to such fact, a replacement guitarist who was not immediately identified has already been secured and is currently out with the band on its European tour. Though so, Patterson, who supposed to remain offstage, did appear onstage during Korn's recent North American tour.

News
>
Music News
May 31, 2006 03:43:44 GMT
Rapper is about to release his new album. The set dubbed "The Year Of The Dog, Again" is not the only big project he has in his head. The star reportedly also is planning to change his name.

"It's just the whole Dark Man thing. Because if you look at it, from a spiritual point of view, the Bible teaches us that we can speak things into existence... And Dark Man, you know, it may not be the best name for me." That's how DMX, who hopes to become a preacher when his rap days are over, told MTV.com.