News
>
Music News
May 18, 2006 08:50:45 GMT
Going acoustic. That sounds great. is the one band who is going to launch acoustic tour this summer, within July and August.

To bring the idea into life, the quartet reportedly has tapped violinist Petra Haden, Wallflowers keyboardist Rami Jaffee, percussionist Drew Hester and former Foo Fighters guitarist Pat Smear to join them in the track which will kick off July 11 in Seattle.

News
>
Movie News
May 18, 2006 08:16:28 GMT
Despite the worldwide controversy it has caused, the highly anticipated drama mystery thriller "" opened Wednesday May 17th, 2006 at the 59th Cannes Film Festival.

Attending the premiere among others were , , and .

News
>
Movie News
May 18, 2006 07:24:20 GMT
Simply called "Summer 2006 Project," the 's upcoming film project will have such actors as , , and to star in.

Besides, there will also female cast which has yet to be announced. As of the film, it reportedly is the tale of two brothers with serious financial woes. When a third party proposes they turn to crime, things go bad and the two become enemies.

News
>
Music News
May 18, 2006 06:25:40 GMT
Funk-rock band tops the US album charts Wednesday May 17th, 2006 with their double-disc "Stadium Arcadium" sold more than 442,000 copies and so marking their first time to gain such attainment in its 22-year history. Meanwhile, top the Billboard 200 at 2nd position is 's "What's Left of Me" which has been sold for another 172,000 copies.

Meanwhile, the 3rd to 5th position is secured by 's "10,000 Days" with 157,000 copies, 's "Jagged Edge" sold 115,000 copies, and "Baby Makin' Music" by Isley Brothers on 111,000 first-week copies sold.

News
>
Celebrity Gossip
May 18, 2006 05:06:11 GMT
Dream comes true, is pregnant. That's what rumors on the street say. The multitalented actress is rumored to be three months pregnant with her first baby with husband .

A source told America's In Touch magazine that Lopez is due to give birth around Christmas.

News
>
Celebrity Gossip
May 18, 2006 05:02:38 GMT
It's over between former member of , and his second wife, model . And thus, Hollywood's most kept secret is no longer an unconfirmed speculation as the couple announced their plans to separate after four years of marriage.

"Having tried exceptionally hard to make our relationship work given the daily pressures surrounding us, it is with sadness that we have decided to go our separate ways," the couple said in a statement. "Our parting is amicable and both of us still care about each other very much."

News
>
Movie News
May 18, 2006 04:28:49 GMT
To postpone the release of "" is just a wise decision for the Walt Disney Co. Considering the reason behind which is to avoid stiff competition from another fantasy-themed flick, Columbia Pictures' "", it is understandable then that the studio pushing it back from Christmas 2007 to summer 2008.

"Sony and Walden wanted to announce Water Horse, and the best we can do is move into summer which will open up the holiday frame that Walden wanted," Dennis Rice, senior vice president of publicity at Disney explained. The cancellation, furthermore, also meant to give director Andrew Adamson more time to work on the movie's complicated effects.

News
>
Music News
May 18, 2006 03:54:55 GMT
Numbers of notable musicians were joining the reformed ' free show in its Seattle hometown on Tuesday May 16th, 2006. Among the many names there were former guitarist Kim Thayil and vocalist .

The free show was held at the Moore Theater and was billed as an "open rehearsal" for a five-city club tour that begins Thursday May 18th at the Roxy Theater in Los Angeles. The Moore show, moreover, also included such guest performers as bassist Duff McKagan and former guitarist Chris DeGarmo.

News
>
Music News
May 18, 2006 03:31:06 GMT
Originally slated to hit stores last December, the live DVD "Pulse" will now marry the street June 27. That's according to Columbia Records.

Originally released on VHS in 1995 in companion with a double-disc CD set of the same name, "Pulse" chronicles the band's 1994 tour in support of their last album "The Division Bell".

News
>
Celebrity Gossip
May 18, 2006 03:07:44 GMT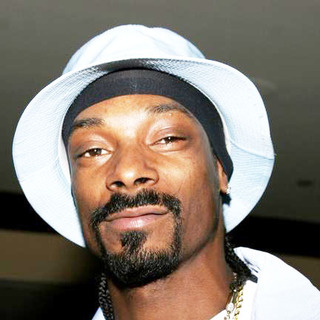 Back then to the riot he and his entourage have caused at London's Heathrow Airport last month, it brought bad effect to rap icon and his music career. As a result of the incident, the star is now banned from entering the United Kingdom for the rest of his life.

Such determination obviously resulted in Snoop's losing millions of dollars in potential performance fees.