News
>
Movie News
May 04, 2006 09:39:07 GMT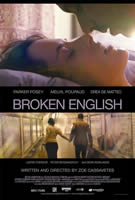 While writer-director Zoe Cassavetes is about to make his feature debut in the forthcoming "", the likes of , Drea DeMatteo, Josh Hamilton, , Gena Rowlands and Jeanne Moreau, are all set to star in.

As of Posey, the actress is slated to portray Nora, a successful New Yorker with little success at romance. All that changes when she meets a Frenchman, Melvil Poupaud's role, who sweeps her off her feet and off to Paris, inspiring her to travel as a courier with her best friend Audrey (DeMatteo).

News
>
Celebrity Gossip
May 04, 2006 09:08:16 GMT
You should not call her if she couldn't create sensation after sensation. The pop star knows how and when to behave in such way that attracts people's attention.

Wanna know what's next from her? The diva has just posed provocatively for the US magazine "W" in a 58-page photo spread. It is said that the singer joined six stallions on a Hollywood soundstage for a shoot with photographer Steven Klein, their second collaboration for the related magazine.

News
>
Movie News
May 04, 2006 08:41:22 GMT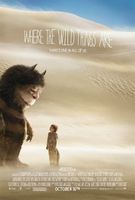 Several notable actors, like , , and , are all joining the cast of the upcoming "".

All of them will voice characters in the writer-director Spike Jonze's adaptation of Maurice Sendak's children's book of the same title.

News
>
Celebrity Gossip
May 04, 2006 08:16:04 GMT
While and his wife-to-be are said to tie the knot on July 1, as for she wants to have her wedding earlier.

The Aussie actress reportedly is planning to wed musician on June 25 in Sidney. Just keep it here for further confirmation.

News
>
Celebrity Gossip
May 04, 2006 07:53:46 GMT
Just one day after being released from hospital, is reported to have suffered a mild brain haemorrhage as a result of the accident happened to him recently.

guitarist, who was originally diagnosed with mild concussion after the accident at the Wakaya Club resort in Fiji, continued suffering dull headaches. And after further tests it was revealed that there was a small haemorrhage.

News
>
Celebrity Gossip
May 04, 2006 07:36:03 GMT
Bad news came from whose father has just passed away. The top golfer stated in a message on his Web site, he was "saddened to share the news", saying further "My dad was my best friend and greatest role model, and I will miss him deeply. I'm overwhelmed when I think of all of the great things he accomplished in his life".

Tiger Woods's father, Earl Woods, died at his Southern California home early Wednesday morning May 3rd, 2006 after a lengthy battle with cancer. "He was an amazing dad, coach, mentor, soldier, husband and friend." Woods recalled on his feeling toward his beloved father.

News
>
Music News
May 04, 2006 06:38:40 GMT
The U.S. pop charts sees another new winner as Boston metal band rules the race on the very top position with its latest release "IV". The set sold 211,000 copies in the week ended April 30. Meanwhile, rock quintet 's "Louder Now" bows at No.2 with 158,000 units.

's "We Shall Overcome: The Seeger Sessions" opens at No. 3 with 149,000 copies, ahead of 's "Director" at No. 4 with 123,000 copies. 's sophomore Def Jam album, "A Girl Like Me" opens at No. 5 sold 115,000 copies in its first week. Country trio ' "Me and My Gang" slid to No. 6 with 111,000 copies.

News
>
Celebrity Gossip
May 04, 2006 06:06:02 GMT
Jeff Timmons, the one guy in , has been arrested on charges of drunken driving and driving without a valid license in Florida on Sunday April 23rd, 2006, the Brevard County Sheriff's Office confirmed Wednesday.

The singer was pulled over in Cape Canaveral at 2:25 a.m. when sheriff's deputies spotted him driving 60 mph in a 45-mph zone. Police report further mentioned Timmons was from out of town and didn't have his driver's license.

News
>
Movie News
May 04, 2006 04:41:42 GMT
Do you know what's new on the film industry? It's Mark Steilen capability to direct the forthcoming "."

Of comedy adventure genre, "Weiners" revolves around best friends who travel across the country in a homemade weinermobile to face their inner demons and battle a nefarious talk show host.

News
>
Movie News
May 04, 2006 04:13:55 GMT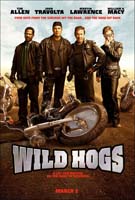 The cast of the upcoming "" increases in number as Jill Hennessy and Tichina Arnold have committed to star in. Both of them are joining the already on-board cast, including , , and .

While Hennessy is slated to play Allen's wife and Arnold about to play Lawrence's wife, the rest mentioned cast will all star as the bikers, who get more than they bargained for when they encounter a New Mexico gang called the Del Fuegos.

News
>
Music News
May 04, 2006 03:40:53 GMT
After an ear pain that caused her to unfortunately cancel six shows last month, goes on performing again. The pop diva was forced to cancel nearly a week's worth of gigs in April due to a rare ear disease called labyrinthitis, an inflammation of the inner ear often accompanied by an impaired sense of balance.

It is said that Celine refused medication that could dry out her vocal cords, despite being told it could take her up to a year to heal. And when a doctor said jittery movements in her eyes had stopped, the singer said she "took a chance" and returned to performing. She said she's "95 percent" better now.

News
>
Celebrity Gossip
May 04, 2006 03:16:43 GMT
Deny that they are indeed couple, and buy a love nest instead. The twosome reportedly has just bought a house together.

"Jen and Vince have spent ages looking for the right place and when they found this, they knew it was perfect," a source said about the R78-million mansion the actors bought in Vaughn's hometown of Chicago.

News
>
Celebrity Gossip
May 04, 2006 02:44:23 GMT
loses one of his friends as a member of his entourage was killed in a gun battle early Wednesday May 3rd, 2006. An onlooker said to police, the fight happened at a party for T.I. and fellow rapper after they performed Tuesday night May 2nd at Bogarts, a concert hall near the University of Cincinnati.

The best-selling rapper and his pals were going to leave the party following a dispute with some local residents. Unfortunately, they were pursued by two sport utility vehicles and thus prompted a gun battle with some friends of T.I.'s shooting at the pursuing vehicles.

News
>
Celebrity Gossip
May 04, 2006 02:27:45 GMT
Adam Lazzarra, the singer of music act , accidentally injured fellow band member. And the so unlucky man happens to be Matt Rubana, the bass player of the band.

The 'accident' happened when Lazzarra accidentally hit Rubana in the temple during a set at the Give It A Name festival. Despite all, the rest of the band members carried on through the set, while Rubana was later on taken to hospital with suspected concussion.