News
>
Movie News
April 18, 2006 09:51:58 GMT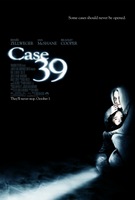 One more duty added to 's has-to-do list that is solving "". The actress has inked a deal to star in the upcoming horror thriller flick, playing a social worker who saves an abused 10-year-old girl from her parents only to discover that things are not as they appear.

While the Paramount Pictures project is still looking for a director, shooting has been scheduled for July 31 in Vancouver. Keep it here for details on the movie, including its director and other additional cast.

News
>
Movie News
April 18, 2006 09:39:19 GMT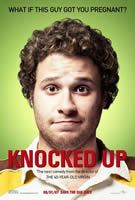 One more actress gets "". It's who has signed on to join the already on board cast, , , and , on the 's direction.

The "Grey's Anatomy" star takes the role turned down by because of creative reasons. "Knocked Up" is a comedy romance flick which story follows a twenty something guy (Seth) who finds out he impregnated his one night stand.

News
>
Celebrity Gossip
April 18, 2006 08:29:45 GMT
A lawsuit brought by Joseph Bartucci Jr., who claimed he was molested by pop superstar more than 20 years ago, has been thrown out. U.S. District Judge Eldon Fallon dismissed the suit filed by Joseph, in which he claimed to be lured into Jackson's limousine during the 1984 world's fair in New Orleans and held for nine days, during which he was both sexually and physically assaulted.

"We're pleased with the results," Jackson spokesman Brian Oxman said Monday. "It's time to get on to new and better things." On the other hand, Bartucci's lawyer, Louis Koerner said "I'm basically shocked". What a quite different response.

News
>
Music News
April 18, 2006 07:41:54 GMT
It's been more than three decades that The Stooges broke up. But it is still possible for the band to reunite with punk icon . To bring the reunion into life, both sides are making a reunion record.

The as-yet-untitled set reportedly is due out next year via Virgin and will be produced by Steve Albini. In addition, it will also feature several tracks produced by .

News
>
Music News
April 18, 2006 07:12:15 GMT
Hard rock band unveils a North American tour plans, beginning May 2 in Seattle, the same day they have their first album in five years, "10,000 Days" released. But, prior to the tour, the band will first of all headline appearance at the Coachella Valley Music & Arts Festival held April 30th in southern California.

Subsequent to the dates, Tool will play the European festival circuit, with dates on tap through July 9 at Finland's Turku Festival. The first single of "10,000 Days", tentatively titled "Vicarious" was officially released to radio Monday. Click on Tool's official site for a complete dates on their North American tour.

News
>
Music News
April 18, 2006 06:42:56 GMT
As an attempt to support his new album, "We Shall Overcome: The Seeger Sessions" which will marry the street next Tuesday April 28th, has announced an 18 U.S. tour dates, beginning May 27 in Boston. After that the trek will follow a previously announced 10-date European tour that gets underway May 5 in Dublin.

The tour, in addition, will also include new dates in several outdoor amphitheatres. Besides, Springsteen is planning his first appearance at the New Orleans Jazz & Heritage Festival on April 30 as well. The singer will soon thereafter play a series of four shows in Asbury Park, N.J., on April 20 and 24-26. For Springsteen's U.S. tour dates in complete click on the singer's official site.

News
>
Celebrity Gossip
April 18, 2006 06:17:27 GMT
Music group is facing a lawsuit brought by Jim Diamond, who is listed as co-producer on the band's self-titled first album, released in 1999. In his suit, filed in U.S. District Court, Diamond claims that he played a pivotal role in creating the band's signature sound thus deserves a share of the royalties.

"It's not just about fun and games," Diamond said. "I understand this is a business." Aside, The White Stripes deny Diamond's claim, saying in court documents that they paid him $35 an hour for time at his Ghetto Recorders studio, which he started in 1996. As stated by the band's Los-Angeles based attorney, Bert Deixler, "It is a meritless case which will be defended with vigor".

News
>
Celebrity Gossip
April 18, 2006 04:54:16 GMT
Flamboyant pop star really has made it good with his outfit. His five-day charity-clothing sale ended Friday April 14th, 2006 at the Rockefeller Center in New York surprisingly has raised more than 700,000 dollars. All the proceeds will benefit the Elton John AIDS Foundation.

There are at least 10, 000 pieces of clothes from John and partner David Furnish's wardrobe sold at the charity, like the Richard James-designed polka-dot suit he wore during a controversial duet with rapper at the 2001 Grammy Awards and other suits by top designer labels such as Versace, Louis Vuitton, Comme des Garcons and Gucci.

News
>
Celebrity Gossip
April 18, 2006 04:26:17 GMT
Former "Baywatch" babe has on Saturday April 15th, 2006 given birth to a baby boy. The actress and her hockey player husband Cale Hulse, named the newly born Hudson Lee Hulse. The infant was born in Scottsdale, Arizona and weighed in at 8 pounds, 6 ounces.

"Mother and baby are doing well and resting comfortably," Nolin's rep, Jerry Shandrew, said in a statement. As for everybody to know, the baby is the second for Nolin who has had an eight-year-old son, Spencer, from her first marriage to video producer Greg Fahlman.

News
>
Movie News
April 18, 2006 04:10:27 GMT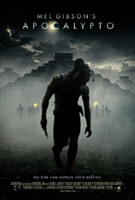 's Mayan epic "" which actually is slated to hit worldwide theaters on August 4th, 2006 has to reluctantly been pushed to December 8, so Touchstone Pictures announced.

Detailing on the reason behind, a spokesperson for the studio said that the production had fallen behind because of heavy rains in Mexico, where Gibson is shooting the film.

News
>
Music News
April 18, 2006 03:54:37 GMT
Veteran rocker is expressing truly what he's feeling inside in his upcoming album. The singer apparently has recorded an anti-war protest album on which he lashes out at George W Bush in a song titled "Impeach the President."

The 10-track set, called "Living with War," was recorded earlier in April and features a 100-strong choir, the Canadian-born musician announced on his Web site. As of the title track it includes lyrics such as: "On the flat-screen we kill and we're killed again. And when the night falls, I pray for peace."

News
>
Celebrity Gossip
April 18, 2006 03:39:47 GMT
Singer is facing cop probe after he was reported to allegedly crash into three cars while trying to park his SUV in London early Sunday April 16th, 2006.

Witnesses, who rushed from their houses after hearing a crash, said they saw the pop star sitting in his Range Rover. Further they claimed Michael drove off without trying to find the owners of the damaged cars to tell them about the accident.