News
>
Celebrity Gossip
April 17, 2006 08:43:15 GMT
Believe it or not, we leave it all to you. Hollywood most-talked couple and reportedly considering a Namibian name for their soon to be born child.

Samuel Sheefeni Nuuyoma, the governor of the Namibian province, claimed to have had breakfast Friday with the stars during which they told him that they would like to have their baby in Namibia and about to give the infant a Namibian name.

News
>
Movie News
April 17, 2006 08:10:38 GMT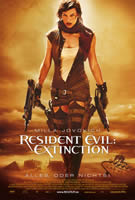 has yet considered a break in her acting career. The actress is reported to reprise her role of Jill Valentine in the highly anticipated "". The third installment of the "Resident Evil" franchise revolves around the continuing battle against the evil Umbrella by Alice and her allies.

While has confirmed her coming back for the action horror flick, Oded Fehr, and Iain Glen are also planning to make a comeback. Meanwhile, Russell Mulcahy is directing.

News
>
Movie News
April 17, 2006 07:45:12 GMT
Per The Hollywood Reporter, Jennifer Salt, a staff writer for the FX series Nip/Tuck, has inked a deal to adapt Charles Siebert's novel "."

Moreover, it is also reported that Dan Halsted and Dana Ford have both agreed to produce the flick through Ford's Core Pictures.

News
>
Movie News
April 17, 2006 07:29:23 GMT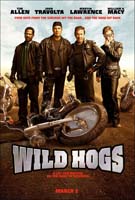 is joining the cast of the upcoming "", so The Hollywood Reporter said. The actor will star in the comedy adventure flick alongside some other actors, including , and .

The story of the Disney project revolves around a group of frustrated middle-aged biker wannabes who hit the open road in search of adventure, only to encounter a real Hell's Angels group. With Walt Becker is in hand directing, filming is scheduled to start next month in New Mexico.

News
>
Celebrity Gossip
April 17, 2006 07:08:05 GMT
It's over between and his beautiful inspiring girl Camilla Boler. The couple broke up.

And Blunt claims it is work pressures that driving them apart. Following their break-up, Camilla has since then flown away for a holiday in Spain to recover from the split.

News
>
Music News
April 17, 2006 06:30:03 GMT
In a poll conducted by music channel VH1, Irish rock band has its 1992 song "One" credited as Britain's Favorite Lyric thanks to its line "One life, with each other, sisters, brothers". Elsewhere, chosen as the 2nd Britain's Favorite Lyric is ' "How Soon is Now" of which line reading "So you go and you stand on your own, and you leave on your own, and you go home, and you cry, and you want to die".

Debut at No. 3 on the poll is 's "I feel stupid and contagious, here we are now, entertain us" from its "Smells Like Teen Spirit". Take the 4th place is 's "Redemption Song", while 's "Yellow" secures the 5th place. Rounding out the Top 10 on the poll is ' uplifting "Angels" and 's sour "Creep."

News
>
Movie News
April 17, 2006 05:10:26 GMT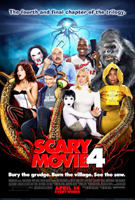 "" apparently isn't as scary as its title. In fact, moviegoers find it amusing, judging from its ticket sales which from Friday to Sunday reached $41 million to open atop the weekend box office in North America. Meanwhile, "," which had been No. 1 the previous two weekends, slips one to No. 2 with $20 million.

No. 3 is "" which takes in another $10 million. New wide release, Disney's animated tale "," debuts at No. 4 with $9.6 million, ahead of "" at No. 5 with $6.7 million. No. 6 is drama thriller "" which taking in $6.3 million, followed close behind at No. 7 is "" with $4.6 million.

News
>
Music News
April 17, 2006 04:26:30 GMT
R&B singer has to reluctantly cancel a concert over the weekend after her cousin, Quinshae Snead, was killed in a Randburg car smash caused by a 17-year-old drunken driver.

Snead died on Saturday night just hours before Ashanti to perform in front of thousands of fans at her first-ever South African concert. Chronicling on the accident, police said Snead was on her way to Ashanti's hotel to fetch something for the star when her car suddenly was hit from behind by the suspect's.

News
>
Music News
April 17, 2006 03:09:47 GMT
"I'm very into music, and Clef is a great guy," so , one of the greatest figures in business, told The Associated Press. And as a fan of him, Trump has invited the hip hop artist to perform at a concert Friday night attended by for about 200 business associates.

As of , he also is admiring the business mogul, saying "He rules. He's real tough when it comes to business. I'm like a sponge right now. I know I can pick up things from him."

News
>
Music News
April 17, 2006 02:45:47 GMT
What will happen when and meet? "Double Trouble". Yes, the two rock bands are going to team up for a 15-date tour dubbed "Double Trouble", which begins June 24 at the Aberdeen (Md.) Proving Ground U.S. Army base.

Joining them on the jaunt is Shooter Jennings who will be on stage beginning June 25 at the Riverbend Music Center in Cincinnati. Presenting "Double Trouble" is VH1 Classic who also will tape a June 23 show in Atlantic City, N.J., at Trump Taj Mahal Hotel & Casino for later airing on the network's "Decades Rock Live" program.

News
>
Celebrity Gossip
April 17, 2006 01:56:16 GMT
Grammy-winning singer-producer filed a lawsuit Tuesday April 11th, 2006 in Superior Court against singer Anita Baker, claiming she failed to pay him more than $250,000 for a song he co-wrote, produced and performed on her 2004 album "My Everything."

Detailing on the suit, Babyface further alleged that Baker broke two oral agreements with him over the song titled "Like You Used to Do". The star first of all claimed Baker refused to pay his royalties equaling at least $100,000 from an estimated more than 500,000 albums sold.