News
>
Movie News
April 04, 2006 09:39:51 GMT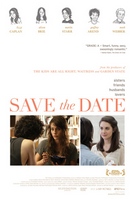 New Line Cinema apparently wants to set the things quickly. Thus, as soon as they have acquired Jared Bush's spec script "", the studio immediately attach Chris Bender and JC Spink to produce the flick through their Benderspink production company.

Of drama romance genre, "Save the Date" centers on a Type-A woman who has planned every detail of her wedding, from the date, menu, kind of flowers, music and location -- even though she lacks a groom. When she meets the perfect guy, she must figure out how to get him to the altar without him finding out that this was her plan all along.

News
>
Celebrity Gossip
April 04, 2006 08:45:27 GMT
It is all about green. Such color is just perfect for the cover of Vanity Fair's upcoming environmental issue. And match the topic, Hollywood pals and have both gone green.

The twosome and environmentalists Al Gore and Robert F. Kennedy have all involved in the new photo shoot, in which everyone wears green. As of Roberts, she appears like a wood nymph in the garden-themed shot, complete with a leafy crown on her head.

News
>
Movie News
April 04, 2006 08:24:41 GMT
Random House Films president Peter Gethers and Focus Features president James Schamus announced Monday that the two studio have picked Dean Koontz's new novel "" to be developed into a feature as part of their new filmmaking joint venture.

The book, published in hardcover by Bantam Books, an imprint of Random House Inc. on May 30 in the U.S. and Canada, centers on an ordinary working man whose love for his wife is put to the test over the course of 60 hours after his normal workday is interrupted by a phone call from a stranger.

News
>
Celebrity Gossip
April 04, 2006 07:31:27 GMT
"Let's not forget at the end of this day when we all go home, 960 children will have died in Latin America," said after accepting her Humanitarian award on Monday April 3rd, 2006.

"As part of a generation that has so many ideas and technologies and things that my parents' generation didn't have access to ... let's take advantage of this historical opportunity we have within reach to make this world a better place," the Latin pop star added.

News
>
Music News
April 04, 2006 07:06:25 GMT
In somewhat a brief news, it is reported that longtime country music singer will perform live on the American Idol results show Wednesday, April 5 (9:00-9:32 PM ET live/PT tape-delayed) on Fox.

As for everybody to know, there are still nine remaining "American Idol" contestants, all of whom surely won't be able to perform better then the American music legend. So don't miss his performance guys.

News
>
Celebrity Gossip
April 04, 2006 06:50:10 GMT
Only six months after divorcing his "One Tree Hill" co-star , is engaged to Kenzie Dalton, his another co-star from the WB show.

PEOPLE has exclusively learned that from a source close to the couple. Unfortunately, no other details were immediately available. So keep it here for further confirmation.

News
>
Celebrity Gossip
April 04, 2006 06:27:38 GMT
Not only good at acting onscreen, also is proven very charming on Broadway. Made her debut through "Three Days of Rain," she successfully brought the production to gross nearly $1 million.

New York's Newsday, furthermore, reported that the play starring Roberts, and , grossed $988,298 in eight performances last week. Each preview performance had 101 percent capacity, including standing room, the League of American Theatres and Producers reported.

News
>
Celebrity Gossip
April 04, 2006 06:05:49 GMT
As time goes by, the happy moment will soon come to and fiancee . The Hollywood actor has told Germany's leading tabloid in its Monday edition that he wanted to tie the knot this summer soon following the birth of their baby and the upcoming release of his new film "".

Cruise, who was in Germany promoting the highly anticipated movie on the popular "Wetten Dass ... (I'll Bet ...)" TV show, said on the show Saturday that two pilots were ready to fly him home when Holmes gives birth. "If Katie calls, I'm gone," the 43-year-old actor said. Also he added "First the baby, then the film," Cruise said. "Then, in summer, we want to get married. I won't let this woman get away."

News
>
Movie News
April 04, 2006 04:50:04 GMT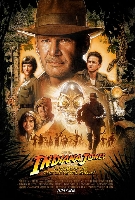 Listen to Hollywood super-producer Frank Marshall. He says that the highly anticipated "Indiana Jones 4" will soon start its production and may be shot in Australia, Europe or the United States.

"My job as producer is to get the movie made so if I can do it better and cheaper here in Australia, then I am going to do it", so said Marshall while adding "Australia is a definite possibility for Indiana Jones and a couple of other things I am working on at the moment."

News
>
Music News
April 04, 2006 04:13:23 GMT
Fans you better get yourself ready to meet superstar . The pop diva has revealed that she's going to embark on a world tour this summer.

It was announced Monday April 3rd, 2006 that the so-called material girl will open the "Confessions Tour" in Los Angeles on May 21, work eastward through North America and jump to Europe on July 30 in Cardiff, Wales.

News
>
Celebrity Gossip
April 04, 2006 03:53:26 GMT
Is it a girl or boy for and fiancee ? Well rumors are abuzz that the couple is expecting a baby girl after they were spotted buying $20,000's worth of baby goodies in LA's posh Petit Tresor boutique, all of which seemingly indicate that the baby would be a girl.

The stuff they bought, include nursery rhyme wallpaper, a nappy bag, a stuffed elephant and a teddy, as well as lots of designer baby clothes. "It's very easy to rack up an expensive bill, especially when you are excited like Katie is and it's your first baby." The store's co-owner, Samantha Winch, told Access Hollywood.

News
>
Music News
April 04, 2006 03:29:01 GMT
Minus guitarist Damon Albarn who goes separate ways, music act keeps moving on and is looking forward to have a new album slated to be released by the end of the year.

Bassist Alex James told London's XFM radio that the remaining members of Blur have already reconvened to start work on a new album and will have it wrapped up by the end of the year.

News
>
Celebrity Gossip
April 04, 2006 03:09:47 GMT
Talk is heating up about and Andre Balazs rekindle their romance.

The twosome, who has just announced their split last month, was photographed enjoying some quality time together on the beaches of celebrity Caribbean hideaway, St Barts.