News
>
Movie News
March 29, 2006 09:26:32 GMT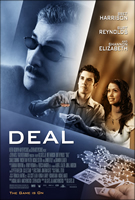 "" said Gil Cates Jr. as he's agreed to direct the upcoming drama flick for Louisiana-based Crescent City Pictures. Besides directing, Cates also wrote the script alongside Marc Weinstock.

The story of "Deal" revolves around an ex-gambler who teaches a hot-shot college student how to "play the player," vs. just the cards. But after the two have a bitter falling out, mentor and student find themselves competing against each other in the World Poker Tour championships.

News
>
Movie News
March 29, 2006 09:08:36 GMT
"The Hookup Handbook: A Single Girl's Guide to Living It Up" is still being developed. The comedy flick is based on Andrea Lavinthal and Jessica Rozler's novel of the same name.

The story revolves around three very different young women who leave traditional dating behind to forge some unlikely friendships, and a series of life-changing romantic adventures, all in pursuit of "hooking up."

News
>
Movie News
March 29, 2006 08:23:10 GMT
and Ross Patterson are teaming up to star in the forthcoming bowling comedy "7-10 Split".

From a screenplay by Patterson, "7-10 Split" revolves around an aspiring actor who becomes the Tiger Woods of the bowling circuit. Together, he and his girlfriend put the fun and edge back into bowling.

News
>
Movie News
March 29, 2006 07:42:53 GMT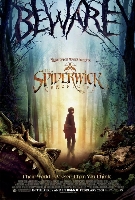 Wanted, one pair of identical twin boys aged 9-11. It's none other than to play the lead roles in the upcoming "". If you are the ones and willing to win the opportunity you can log on to SpiderwickCasting.com to learn more details about how to submit an audition tape.

"The Spiderwick Chronicles" is a fantasy adventure drama flick based on the books by Tony DiTerlizzi and Holly Black. It is being directed by Mark Waters and will begin production in summer 2006. The producers on board are Mark Canton, Tony DiTerlizzi, Ellen Goldsmith-Vein, Gregory Goodman, and Julia Pistor.

News
>
Celebrity Gossip
March 29, 2006 06:56:16 GMT
Five-time Grammy winner Latin pop singer and songwriter is enjoying her becoming on top position in nowadays music industry. The star is inundated with various honors.

Soon after being recognized in her native Colombia (Barranquilla) with a giant steel statue, Shakira is slated to receive the Spirit of Hope Award at this year's Billboard Latin Music Awards for her efforts to improve living conditions in her hometown through the Pies Descalzos Foundation, a Colombian non-governmental organization she created.

News
>
Movie News
March 29, 2006 06:23:26 GMT
Aussie actress has been tapped to do a spy mission. She reportedly is teamed with writer Simon Kinberg for a spy thriller that was picked up by Regency Enterprises and 20th Century Fox.

Kidman will star and produce via Fox-based Blueprint Films, while Kinberg will write the untitled project. In the meantime, Laurence Mark and Jonathan King are both on board producing.

News
>
Celebrity Gossip
March 29, 2006 06:01:52 GMT
Celeb pals , and have all donated sleek, custom-made motorcycles to an online charity auction aimed to benefit a planned memorial in Washington for Martin Luther King Jr.

, the person who organized the auction benefiting the Dr. Martin Luther King, Jr. National Memorial Foundation, commented "People are always quoting (Rev. King). He's remembered as our prince of peace, of civil rights. We owe him something major that will keep him and his memory alive."

News
>
Music News
March 29, 2006 05:04:59 GMT
As for "Playing with Fire" is just okay. It won't endanger his life anyway for it just a matter of title. Yes "Playing with Fire" is the title the so-called singer-performer chooses to name his debut album which is slated to marry the street August later this year.

In a statement released Tuesday March 28th, 2006 through his publicist Federline said "The inspiration and meaning behind the title … is self explanatory, (because) my album is sure to set the dance floors across the world on fire!" Well, it sounds make sense.

News
>
Movie News
March 29, 2006 04:48:35 GMT
Universal Pictures apparently intended to do it quick. Soon as the studio has acquired the rights to "", it directly attached Hollywood actor to star in and Gus Van Sant to direct. Besides starring in, Hanks also is set to produce alongside Gary Goetzman.

Based on a 102-page proposal by Michael Gates Gill, the book centers on the writer, former J. Walter Thompson executive who found himself down and out when he was downsized out of a job. In his 60s and in a personal tailspin because of an affair that ended his marriage, Gill saw his luck change when he entered a Starbucks and walked out with a job offer from the store's manager, giving his life new purpose.

News
>
Movie News
March 29, 2006 04:33:49 GMT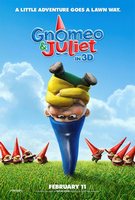 "", an animated film based on William Shakespeare's "Romeo and Juliet" which was producing, is no longer in production at Walt Disney Feature Animation.

Being asked why a Disney spokeswoman said the crews at Walt Disney Feature Animation who were in production on the project have been reassigned to other projects.

News
>
Celebrity Gossip
March 29, 2006 04:10:16 GMT
Actor-singer is a dad again after his longtime girlfriend Rhea Durham gave birth to a baby boy, Wahlberg's representatives confirmed.

Durham, a model, gave birth on March 22 in a Los Angeles hospital. The happy couple reportedly named their son Michael after Wahlberg's father.

News
>
Celebrity Gossip
March 29, 2006 03:34:35 GMT
"Monument to Pro-Life: The Birth of Sean Preston," a life-size statue of a naked kneeling on a bearskin rug as she gives birth to her first child has been slated to be on display by next month. Daniel Edwards is the man behind the brilliant project which will be put at Brooklyn's Capla Kesting Fine Art gallery.

Admitted to have never spoke to Spears nor met her, Edwards fashioned her face and figure merely from photographs as he stated "I admire her. This is an idealized figure". The sculpture reportedly is to appear next to a display case filled with anti-abortion materials.

News
>
Music News
March 29, 2006 03:09:45 GMT
It took at least three years hard work before finally comes to the decision to release a new album. And as the set is ready, it is amazing. It marks "the quick demonstration of Simon's songwriting brilliance and staying power."

"Surprise", that's how the singer named his new album, will be released May 9 in North America via Warner Bros. and a day earlier internationally. The fruit of Simon's collaboration with producer Brian Eno consists some tracks like "Sons and Daughters," "How Can You Live in the Northeast" and "Outrageous."