News
>
Music News
March 17, 2006 08:28:36 GMT
The Billboard Hot 100 again sees 's "So Sick" holds onto its No. 1 spot, marking the R&B singer's second week on that top position. Right behind him is 's "Temperature" at No. 2 and 's "You're Beautiful" at No. 3.

Clings at No. 4 on the singles chart is 's "Be Without You", followed behind by 's "Bad Day" which bounces from No. 14 to No.5. Elsewhere on that chart, 's "I'm N Luv (Wit A Stripper)" sticks to No. 6, ahead of 's "Unwritten" at No. 7.

News
>
Movie News
March 17, 2006 07:53:29 GMT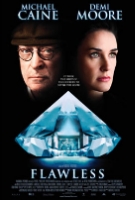 and are set to team up for the forthcoming film "". The twosome reportedly will star in the Michael Radford's direction, which will be produce by Michael Pierce and Mark Williams.

Based on an actual jewelry heist, the movie has Edward Anderson gives hand at writing the script. Set in 1960s London, "Flawless" follows a janitor (Caine) who dreams of liberating his employers of their inventory. He finds an accomplice in an American executive (Moore) who's stymied by the old boys' network.

News
>
Movie News
March 17, 2006 07:41:09 GMT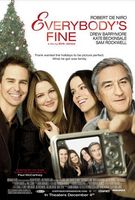 Kirk Jones, who is the director of comedy "", has made sure "", a remake of the 1990 Giuseppe Tornatore-directed road trip picture "Stanno tutti bene."

Agreed to write and direct the upcoming drama family flick, Jones has already begun drafting an American-set version of the Italian film. In the meantime, Gianni Nunnari and Vittorio Cecchi Gori are producing.

News
>
Celebrity Gossip
March 17, 2006 06:46:07 GMT
has the ceramic bowl, which he painted by himself, auctioned on the Internet for an animal welfare organization. The late actor-comedian painted a self-portrait inside the bowl with the words, "Little Black Man in Big White World."

Pryor sent the bowl to the Geauga Humane Society weeks before his death on Dec. 10. The humane society later on offered to return the bowl to his wife, Jennifer, but she refused and instead suggested the group to use it to raise as much money as possible and endorsed the sale on the eBay auction Web site.

News
>
Music News
March 17, 2006 06:22:53 GMT
Supernova. That's how drummer , former bassist Jason Newsted and one-time guitarist Gilby Clarke, name their newly formed band. Upon its early stage of forming, the musicians are said to use "Rock Star", a CBS reality show, to find a singer.

The series, slated to premiere this summer, will have guitarist and actress Brooke Burns returning as hosts. And so, soon as a singer has been selected, Supernova will record an album to be released in the fall and will after that embark on a world tour in early 2007.

News
>
Music News
March 17, 2006 05:54:06 GMT
"No, because money doesn't come into it". as former frontman said firmly commenting on the $5 million offer of the band's reunion addressed to him during a public interview at the South By Southwest Music & Media Conference in Austin Thursday March 16th, 2006.

Morrissey said, "It was a fantastic journey. And then it ended. I didn't feel we should have ended. I wanted to continue. (Smiths guitarist Johnny Marr) wanted to end it. And that was that."

News
>
Celebrity Gossip
March 17, 2006 04:40:39 GMT
Using "I Walk the Line," the same title of her husband 's hit song, to name her book, the late Vivian Liberto Distin will have the set which she wrote last year before she died hit the stores on Valentine's Day 2007.

The first Mrs. Johnny Cash wrote the book based on thousands of letters she exchanged with Cash before their marriage while he was overseas with the Air Force, co-writer Ann Sharpsteen said on the new project.

News
>
Music News
March 17, 2006 04:24:44 GMT
Country superstar has included at least nine stadium dates into his "The Road & The Radio" tour, which begins with a March 23-24 stand at the Nutter Center in Dayton, Ohio.

The nine dates included in his tour route this year, including National Football League stadiums in Boston, Nashville, Seattle, Detroit and Tampa, Fla., and Major League Soccer stadiums in Dallas, Chicago, Columbus, Ohio, and Los Angeles.

News
>
Movie News
March 17, 2006 04:05:24 GMT
Received an Oscar nomination for his supporting performance as a gangster in "" is an honor. But that has yet satisfied 's acting desire. The actor still wanting for more.

Hence, Hurt is taking another menacing role in the forthcoming "". A psychological thriller, the flick revolves around a serial killer and will have Bruce Evans to direct from a script he wrote with Raynold Gideon.

News
>
Movie News
March 17, 2006 03:42:23 GMT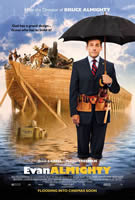 is joined by and for the upcoming "". The two actors have agreed to star in the drama comedy fantasy which is the sequel to 's 2003 comedy "."

"Evan Almighty" focuses its story on Carell, an anchorman who now has a career as a politician. He gets an audience with God who tells him to build an ark in preparation for a forthcoming flood. is coming back, reprising his role as God.

News
>
Celebrity Gossip
March 17, 2006 03:20:46 GMT
's former bass player is fighting for a slice of the reggae great's royalties. Aston Barrett, bassist for Marley's band, The Wailers, is suing the late reggae legend's family and record label Universal-Island Records Ltd. for $105 million.

In his lawsuit filed in London's High Court, Barrett claims he is owed royalties from a 1974 contract with Island as well as earnings from songs he co-wrote with Marley. The suit was also brought on behalf of Barrett's late brother, Carlton Barrett, who played drums in the band.

News
>
Celebrity Gossip
March 17, 2006 02:56:58 GMT
and wife Shaunie Nelson are about to welcome a new addition to their family. The couple is expecting their next child together which reportedly will be a baby girl.

As a celebration, the basket ball star and wife have on last Saturday held an extravagant baby shower for 150 guests at their home in Miami Beach, during which they gave out Babies R Us Wendy Bellissimo diaper bags as party favors.

News
>
Music News
March 17, 2006 02:29:44 GMT
The 2006 Lollapalooza festival is coming. The blow-out event is scheduled to be held Aug. 4-6 in Chicago's Grant Park. Lollapalooza co-founder Perry Farrell has on Thursday March 16th, 2006 announced the lineup tapped to perform at the fest.

Among the many names mentioned as the lead lineup are rap superstar , , , , and . Also there are some other notable musicians, like , , 's new band, and many more.