News
>
Movie News
February 18, 2006 06:36:56 GMT
The Genesis Awards is about to celebrate its 20th anniversary. Just for your notice, the Genesis Awards, which is presented by the Hollywood Office of the Humane Society of the United States, recognize positive treatment of animal issues in the news and entertainment media.

Set to have its 20th anniversary on March 18 at the Beverly Hilton, the event has had several movie titles to be honored. Among the many the entertainment titles there are "", "", and "".

News
>
Celebrity Gossip
February 18, 2006 06:10:21 GMT
Despite the hectic schedules of his ongoing North American tour, country music artist is taking another project in hand. The singer, songwriter, and actor plans to host the Lil' Ole' Oscar Hayride, which is going to be held March 3 at Los Angeles' Wiltern Theater.

In addition to him the show also will include performance by Waylon Payne and the Sin City All Stars. Don't miss it guys.

News
>
Music News
February 18, 2006 05:54:57 GMT
Nearly six months after he first publicly announced to out a Katrina single, finally breaks his silence saying the song will come out by the end of this month.

Sheik Abdullah bin Hamad Al Khalifa, the son of Bahrain's king, told all to The Associated Press. In a telephone interview from Dubai last week, the prince said "The record is coming along great. We've been taking our time to perfect it and mix it."

News
>
Celebrity Gossip
February 18, 2006 04:51:51 GMT
Late music great has had his midnight blue tour bus donated to Morehouse College, the college by the Ray Charles Foundation. Just for everybody to know, the bus is a historic vehicle as it is the one that carried Ray around the country.

The bus, which is emblazoned with the image of Ray's face, is fully equipped with 35 customized seats, four televisions and a kitchen. It will first be on display before then used for trips by student groups. "This is where Ray would have wanted to be. It served us well and now we want it to serve the wonderful students at Morehouse College." Joe Adams, Ray's longtime manager said.

News
>
Celebrity Gossip
February 18, 2006 04:01:54 GMT
Rapper has been ordered by a New York judge to pay $10,000-a-month payments to ex-wife Maria Yepes-Smith, to care for their seven- and eight-year-old daughters. That is the result of the hip-hop star failing to pay checks to Yepes-Smith as part of their divorce settlement.

Mos actually was supposed to send checks to Yepes-Smith by Jan 1st, but due to financial problems the two checks he has sent so far have fallen short by about $2,000. Things get worse as Def also has three other kids to care for. "It's the best he can do under the circumstances. He has several children. He's always provided for them." So his attorney Steven Goldfeder explained.

News
>
Celebrity Gossip
February 18, 2006 04:00:59 GMT
Aussie actress has been tapped to present an Oscar at Academy Awards which is to be held March 5th in Los Angeles.

The beauty will then join previously announced guest presenters including , , and at the prestigious event.

News
>
Celebrity Gossip
February 18, 2006 03:30:37 GMT
is seeking spousal support from . That's according to People magazine. Report mentioned that Nick has on Friday Feb 17th, 2006 filed papers in Los Angeles, seeking spousal support from his soon-to-be ex-wife.

In the paper filed as a response to Simpson's divorce request Lachey cited irreconcilable differences for the dissolution of the marriage. Adding the financial provisions, the former singer also is requesting "miscellaneous jewelry and other personal effects, his earnings and accumulations from and after the date of separation and additional property assets" to be determined.

News
>
Music News
February 18, 2006 03:04:13 GMT
" are not quitting. They are on the road until July, when their X&Y World Tour ends in Japan. They will then continue working on new material." Hopefully the statement released by the band spokesman would stop the long circulating speculation on their break up following frontman comments during Brit Awards on Wednesday Feb 15th, 2006.

Martin said "we won't see you for a long time" and thus prompted rumors among many that they are about to split. That's for everybody to know. Aside from the splitting up rumors, Coldplay has on their website say they plan to record a follow-up to "X&Y" after their tour wraps up in July.

News
>
Movie News
February 18, 2006 02:51:02 GMT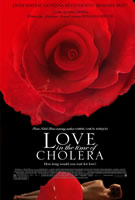 The Hollywood Reporter reported that is ready to film his next movie project, "." The big-screen adaptation of Gabriel Garcia Marquez' novel of the same name is about to be directed by Mike Newell from a screenplay written by Oscar winner Ronald Harwood.

Of drama romance genre, "Love in the Time of Cholera" follows a romantic young man (Bardem) who loses the girl of his dreams to a wealthier suitor and consequently spends the next 50 years building his life and reputation so that one day he might have her. Other women find this devotion irresistible, so he finds himself with frequent female companionship throughout his wait, but his heart always remains faithful to the woman who first captured his heart.

News
>
Celebrity Gossip
February 18, 2006 02:27:31 GMT
Newly wed gets caught in another scandal. Soon after he's being jailed for public drunkenness on his way to his honeymoon, there's sex tape featuring him, fellow celeb and their female partners on a tour bus together. And the tape reportedly will be made public in the near future.

The Red Light District, the online porn purveyor responsible for 's infamous "One Night in Paris," claims to have an explicit videotape featuring the former frontman and Rock engaged in sex acts with various women. Further the firm even has uploaded a 40-second clip at KidRockSexTape.com and ScottStappSexTape.com showing them tag-teaming for a 45-minute love fest with several groupies.