News
>
Celebrity Gossip
February 01, 2006 09:41:54 GMT
Following his nomination at the 2006 Academy awards, John Williams has scored a record-breaking Oscar performance for composers as he made his way to earn two nominations in the same category of Best Original Score through his musical works on "" and "" at the 2006 Academy Awards. Therefore, he now has garnered a total of 45 music nominations, tying with the late Alfred Newman while takes the second place among all-time Academy Award nominees behind Walt Disney who had scored 59 nominations. "I honestly haven't done all that counting," he said. "It always feels new and a wonderful honor to receive these things. It's a fresh feeling."



News
>
Music News
February 01, 2006 09:28:42 GMT
Heading for their hometown of Houston, Texas, will perform live on Center Court to sing the national anthem before the National Basketball Association All-Star Game by Sunday, February 19. Don't miss to watch them when the game airs on TNT at 8:00 PM EST.



News
>
Celebrity Gossip
February 01, 2006 09:16:13 GMT
Not only enjoys her new role as a mom to Sean Preston, also takes another role onscreen, this time on an episode of "Will & Grace" as announced by NBC on January 31. According to the network, the young diva will show up on the April 13 episode, playing a Christian conservative sidekick to ' character, Jack. In this upcoming episode, Jack's fictional network, Out TV, is bought by a Christian TV network which then bills Spears to contribute a cooking segment called Cruci-fixin's. The sitcom itself is currently running on its eighth season which also will be the final one.



News
>
Music News
February 01, 2006 09:11:44 GMT
British synth rock band has been selected to be one of the headliners for the 7th Annual Coachella Valley Music and Arts Festival slated to be held at Empire Polo Field in Indio, California on the last two days of April. Set to be the closing act on the first day of this event, the band will share the stage with other performers, like , , , , and Nine Black Alps among others. Tickets for the festival will go on sale by Saturday, February 4.



News
>
Music News
February 01, 2006 07:46:30 GMT
In response to the reports claiming the band's plan for another reunion at London's Royal Albert Hall this year after their last performance at the Live8 charity concert in London, finally issued statement which denied all the speculation of any intention to reform. "Nick, Richard, Roger and I are telling fans directly that this is not happening," said, representing other former members of Nick Mason, Richard Wright, and . This surely would turn out to be such a bad news for their hopeful fans indeed.



News
>
Celebrity Gossip
February 01, 2006 04:15:10 GMT
. She's the most wanted girl. The 24-year-old actress surprisingly tops the 2006 "Most Desirable Women" poll held by online magazine AskMen.com. Beating 99 other famous women to top the list, Alba is considered as the Hollywood star most wanted for a long-term relationship.

British beauty and come in second and third place respectively. Following close behind is at 4th and at 5th. No. 6 to No. 10 in succession are , , , , and .

News
>
Celebrity Gossip
February 01, 2006 03:49:40 GMT
Newly single already finds his new lover. Only few days after breaking up with , the actor has recently been spotted visiting a Hollywood strip club, called The Body Shop quite often.

What's more, Law's presence in that place is said to see a sensual brunette erotic dancer. An unnamed source even told New York Post newspaper "he's been going to the Body Shop strip club every night and hanging out with this nasty young brunette - she is really beat looking."

News
>
Movie News
February 01, 2006 03:19:06 GMT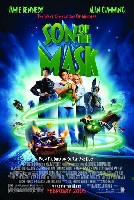 In time when "" and other films are competing for Oscar, some films up for the 26th Annual Razzie Awards. Leading this year nominations is "" which picks up eight nominations all at once, including Worst Picture, Worst Actor for , Worst Supporting Actor for and , Worst Director for Lawrence Guterman, Worst Screenplay, Worst Sequel or Remake, and Worst Screen Couple.

Following close behind is "," with ups for Worst Supporting Actress and Worst Screen Couple for her 'Daisy Dukes' hotpants. Other nominated films include "," "," "," and "."

News
>
Celebrity Gossip
February 01, 2006 02:59:59 GMT
Hollywood beauty is facing a tough life. Soon following her divorce with , the actress is facing a federal lawsuit. A breach of copyright lawsuit that's for everybody to know.

A woman from Los Angeles named Mara Fox claims to believe that the beauty product named "Desert Beauty Deliciously Kissable Love Potion" which Simpson and her business partners Sephora and D'Lish Fragrance released in 2004 constitutes a breach of copyright of her 1989 products named "Love Potion."

News
>
Celebrity Gossip
February 01, 2006 02:26:33 GMT
has reportedly embarked on a romance with Richard Archer, the frontman of Hard-Fi rock band, whom she first met in December 2005 in UK while filming 's "."

It is said that Archer sent Johansson a personal invite to a London gig in knowing that she was in the British capital. Thus they met and since then became closer to each other. Since her return to America, the couple has enjoyed lengthy phone calls and is already planning to meet up again when Hard-Fi plays in Los Angeles.

News
>
Celebrity Gossip
February 01, 2006 02:07:38 GMT
When it comes to celebrity, everything becomes worth-to-be reported. Teen star reportedly cut her leg in an accident at Bryan Adams' home which then pushed her to be treated at a London hospital last week.

"She and her friends were preparing breakfast, with eggs and everything, and Lindsay was going up the stairs, carrying a ceramic teacup," her mother, Dina Lohan explained. "She had just come out of the shower so she was still wet and had some lotion on, and she completely flipped on the stairs since it was slippery. The teacup went flying, it was shattered, and one of the pieces cut Lindsay in her shin. It was an accident."