News
>
Movie News
January 14, 2006 06:50:42 GMT
What's new from film industry is that filmmaker Todd Graff reportedly is in talks to direct in the upcoming musical-comedy "Slammer," which is a follow-up to his 2003 directing debut "Camp."

As of its story, "Slammer" centers on publicist Maggie Ray (Parker), who is framed for theft and shipped to Sing Sing Prison in New York. In an attempt to polish the prison's image, she produces an inmate-led musical that could save her career. Shooting reportedly will begin this fall in New York.

News
>
Music News
January 14, 2006 06:20:25 GMT
Rapper has just been released from prison after serving more than two months for violating the terms of a plea deal. Though, he won't waste his time, and thus starts working on his music career.

To mark his comeback to music scene, the singer said Friday that he'll release a new album, "Here We Go Again," this summer. As for everybody to know, the new set is DMX's first studio release after he parted ways with longtime label Def Jam and signed a new, three-album deal with Sony Urban.

News
>
Celebrity Gossip
January 14, 2006 05:01:01 GMT
After months of rumors about a pregnancy, Hollywood actress at last breaks her silence, confirmed Thursday January 12th that she and husband are expecting their second child together.

Everything became even more obvious as following a Screen Actors Guild screening of her movie "Proof" in Los Angeles, moderator Lou Diamond Phillips introduced Paltrow as "a pregnant woman" and asked, "How far along are you?" which soon was replied by Paltrow saying "Far enough along to feel very cumbersome."

News
>
Celebrity Gossip
January 14, 2006 04:45:27 GMT
keeps spelling her charm, creating sensation all over the globe. In a brief yet worth-to-be read report, the actress is said to have planned a summer wedding.

Despite not yet being divorced from her estranged husband Charlie Shanian, Tori and new fiance reportedly planning for a wedding this summer.

News
>
Celebrity Gossip
January 14, 2006 04:29:05 GMT
Olsen sisters, the millionaire teenage twins, reportedly giving hand at a new yet profitable business. It's all about cake. and , both are said to have invested $2 million in Los Angeles' cake shop Sweet Lady Jane.

More than that, both of them also are determined to get involved in all aspects of their new business, even inventing new cake recipes, so said American publication In Touch.

News
>
Celebrity Gossip
January 14, 2006 04:13:52 GMT
, the drummer of music group , will have his life documented. The great idea comes from documentary filmmaker Bruce Sinofsky who's planning to turn his camera on the rocker for a still-untitled film slated to begin shooting in the spring.

Speaking on his project Sinofsky said "In the rock world, there are few figures as colorful as Tommy Lee, and not just because of his tattoos. This project seeks a candid glimpse behind the celebrity and tabloid personality into who Tommy really is, watching him interact with family, friends and business associates."

News
>
Celebrity Gossip
January 14, 2006 03:52:26 GMT
Has scored great with her music career, still is wanting some more. The singer has just signed a development deal with UPN channel to create her own TV show, which is based on her childhood experiences as a biracial youngster growing in New York.

The project reportedly will be an hour-long drama loosely based on Keys growing up in a multiracial family, as her mother is Irish-Italian, and her father is Jamaican. Though, it has yet confirmed which stage in Keys' young life the show will focus on, nor does the network have an actress in mind to play her.

News
>
Movie News
January 14, 2006 03:32:38 GMT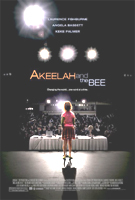 Starbucks Corp. has on Thursday January 12th confirmed that they've inked a deal to promote Lionsgate's low-budget film "" in its stores. The film actually is a drama family flick tells the story of an inner city girl who strives to win a national spelling bee in exchange for an undisclosed share.

As the film is slated for an April 28 release date, a Starbucks executive revealed the company also is planning to add DVDs and books to the music CDs already sold at its coffee shops but will limit the number of music and movie titles to 20 at a time to avoid cluttering its stores.

News
>
Movie News
January 14, 2006 03:16:57 GMT
As the Weinstein Company's Dimension Films has acquired the domestic distribution rights to "Piranha," Chuck Russell is more than ready to give hand at directing. Per Variety, Dimension will distribute the remake of the 1978 genre hit in all English-speaking territories.

As apparent form the title, "Piranha" is set at Arizona's Lake Havasu, a vacation hotspot that turns into an all-you-can-eat buffet when a phalanx of fish swim through a crack in a crater formed by a prehistoric eruption at the bottom of the lake.

News
>
Movie News
January 14, 2006 03:03:03 GMT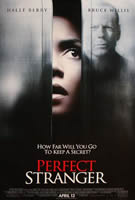 While and already signed on to topline the upcoming drama thriller "," and Gary Dourdan have both just started joining the other cast.

A James Foley-directed film which was originally written by John Bokenkamp, with rewrites by Frank Rinzulli and Todd Komarnicki, the film centers its story on Berry's role, a woman who goes undercover both online and off to investigate a friend's murder.

News
>
Movie News
January 14, 2006 02:41:21 GMT
In its recent report Variety mentioned that Picturehouse and New Line International are about to team up with 's Denver And Delilah Films to work on an upcoming film project entitled "." Besides set to star in Theron also is slated to produce the flick.

Of drama genre, "The Ice at the Bottom of the World" is set in the Chesapeake Bay, where a Navy captain reluctantly retires for health reasons. After years of neglecting his family while at sea, the grizzled veteran throws his dysfunctional family into chaos. Theron will portray one of his daughters, who returns home a heroin addict and the single mother of a mixed-race child.