News
>
Celebrity Gossip
January 05, 2006 07:31:45 GMT
The 78th Academy Awards is coming. Concerning the fest, which is going to be held on March 5, the Academy of Motion Picture Arts and Sciences has finally found a host in .

As of the nominations, it will be announced Tuesday, January 31, 2006, at 5:30 a.m. PST, in the Academy's Samuel Goldwyn Theater.

News
>
Music News
January 05, 2006 06:24:39 GMT
Just like the title of his album "Unpredictable," unpredictably takes the place of on the US album charts to be in the first position with his set sold 200,000 copies in the week ended January 1. Meanwhile, Blige falls to No. 2 with her "Breakthrough" sold 193,000 copies in its second week.

's first-ever hits compilation, "Curtain Call," on the other hand ups one place to No. 3 with 186,000 units, ahead of 's "Duets: The Final Chapter" which downs one place to No. 4 at 150,000 units. In the meantime, American Idol winner 's "Some Hearts" clings at No. 5 with 135,000 units.

News
>
Celebrity Gossip
January 05, 2006 06:02:17 GMT
Grammy-winning entertainer has been granted a star on the Hollywood Walk of Fame Wednesday January 4th, 2006. Thus, she has become the first hip-hop artist to do so.

"I think the reason I am here is to inspire African-American women who are rappers, full-figured women to know that they can do it, too" so Latifah said during the occasion.

News
>
Celebrity Gossip
January 05, 2006 04:42:07 GMT
Celebrity couple, and , finally heading for divorce. Sheen spokesman Stan Rosenfield confirmed the report that the twosome was divorcing, thus ending a highly publicized effort at reconciliation.

Back then, Richards originally filed for divorce in March 2005, with irreconcilable differences cited as the reason behind. At that time, the actress was pregnant with their second child. And following the birth of the baby in June 2005, Richards and Sheen were reported to undergo efforts for reconciliation.

News
>
Music News
January 05, 2006 04:17:28 GMT
. The name comes up on the top position in the list of the Top 10 best-selling albums of 2005. The singer apparently has proven to worldwide that she's hard to beat and thus deserves the predicate of pop diva.

Leading the Top 10 best-selling albums of 2005, Carey has her album "The Emancipation of Mimi" sold for 4.97 million copies, making rapper 's "The Massacre" the second best with 4.85 million copies. "Breakaway" by wins the 3rd place with 3.5 million copies. The 4th best is 's "American Idiot" which is sold for 3.4 million copies, ahead of ' "Monkey Business" at No. 5 sold 3 million copies.

News
>
Movie News
January 05, 2006 03:46:41 GMT
What's new from movie industry is the report mentioning "" is ready to roll. Is that true? Well, maybe as producer Jerry Weintraub is said to already working on a plot for the second sequel to "Ocean's Eleven."

Weintraub is said to have been working on a plot with director Steven Soderbergh and his Section Eight partner . Meanwhile, Brian Koppelman and David Levein are both in hand to write the script.

News
>
Celebrity Gossip
January 05, 2006 03:25:34 GMT
, the 19-year-old star of the Nickelodeon TV series "Drake & Josh," is recovering at home after he was injured in a car crash happened last week. The actor is said to have his Mustang struck head-on Thursday Dec 29th, 2005 as he waited to turn off the Pacific Coast Highway in Los Angeles.

Sad to say that the crash fractured his jaw and left him with severe cuts, and he expects to undergo plastic surgery. However, his publicist, Gina Hoffman said Bell is "resting at home. He thanks everyone for their concern and well wishes." Get well soon friend.

News
>
Celebrity Gossip
January 05, 2006 03:08:21 GMT
Pop superstar is giving hand at a new business. Apparently her new project becomes an obvious evidence that not only she's good at singing and dancing, but also she's quite an expert in wine business. After gaining success with her latest album, Confessions on a Dancefloor, the singer is now teaming up with Celebrity Cellars for her own signature line of wines.

The collection, which reportedly available online at CelebrityCellars.com, includes a California Cabernet Sauvignon, Pinot Grigio, and also a nonalcoholic version called UnWine that feature special collectible bottles. Moreover, it is reported that one image features Madonna illuminated by a sparkly mirror ball, while another is based on the Confessions album cover.

News
>
Movie News
January 05, 2006 02:39:11 GMT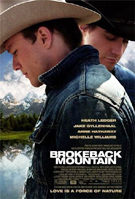 The WGA nominees have been announced and now come the nominees for the 2006 Producers Guild Awards.

The Producers Guild of America have chosen the likes of "", "", "", "", and "" to compete for Best Film category.

News
>
Celebrity Gossip
January 05, 2006 02:19:38 GMT
Shortly after she was taken to a Miami hospital Monday night after experiencing an asthma attack, teen star gets more personal this time. The actress has, in a tell-all interview in the latest issue of Vanity Fair, on newsstands Wednesday, admits that she once tried drugs and battled bulimia.

In her confession Lohan said that she dabbled in drugs "a little," but quickly adds: "I've gotten that out of my system." About her suffering from bulimia, she revealed "I was making myself sick," adding that "I had people sit me down and say, 'You're going to die if you don't take care of yourself.'"

News
>
Movie News
January 05, 2006 02:07:01 GMT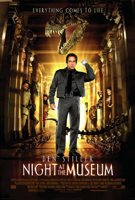 Recently starred in CBS' short-lived drama "Threshold," actress is in final talks to star alongside in the Fox comedy project entitled "."

The flick revolves around a hapless museum guard (Stiller) at a natural history exhibit who unwittingly triggers an ancient jinx that animates the long-deceased critters and brings chaos to the city.