News
>
Celebrity Gossip
December 27, 2005 03:01:15 GMT
Saturday Dec 24th was a bad day for San Antonio Spurs guard as he was fined by San Antonio police for impeding traffic and failing to show a U.S. driver's license. The Christmas Eve incident happened about 12:45 a.m. when a bicycle officer saw a car stopped and said it was impeding traffic.

Yet, the car didn't move that the police then rapped the hood with the palm of his hand. Parker who was driving at that time quickly questioned why the officer touched the car, before he and girlfriend who happened to be inside that car "began screaming in a verbally abusive and demeaning manner," police said.

News
>
Movie News
December 27, 2005 02:29:05 GMT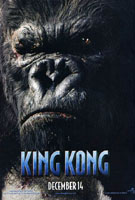 It's been 13 days since the flick "" first released. Earning an estimated $31.4 million from 3,576 theaters, the giant ape hanging onto the top position in the US box office for the second week in a row. The second best movie over the four-day Christmas holiday weekend is "" which scores another $30.1 million from 3,853 theaters.

The comedy "" secures the 3rd place with $23.5 million, while "" comes at No. 4 with $14.8 million. Rounding out the top 5 is "" taking in $10.9 million, and at 6th is "" earns $10.2 million in its third weekend in theaters. Secures the 7th spot is the new comedy "" earning $8.4 million from 1,829 theaters.