News
>
Movie News
December 21, 2005 09:00:41 GMT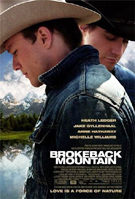 This is what moviegoers around the globe are waiting for, the list on who's won what leading up to the 78th Oscars. Comes first on the list is "" which ups for six nominations all at once, which are Best Picture, Best Director for Ang Lee, Best Actor for , Best Supporting Actor for , Best Supporting Actress for , and Best Screenplay.

Then comes "" which earns 4 nominations, mainly for Best Actor for , Best Supporting Actress for , Best First Film, and Best Screenplay. "" comes next with 3 nominations; Best Picture, Best Director for Fernando Meirelles, and Best Supporting Actress for .

News
>
Music News
December 21, 2005 08:26:16 GMT
The hotel heiress has had much, but still wanting more and more. Acting, writing, now would like to sing. Yes, the socialite is eyeing a singing career and reportedly has employed composer Cathy Dennis to help with her future music career.

As for everybody to know, Cathy first was discovered by Simon Fuller, creator of American Idol, in the mid-80s. She then spawned great music works, as that of "Can' Get You Out Of My Head" and "Toxic," only to mention some hits Cathy has created.

News
>
Movie News
December 21, 2005 08:10:54 GMT
Bad news. Ups. Well good news maybe. Or it could be both for different persons. reportedly has turned down the Bond girl role in the highly anticipated "."

For the film producers, this of course a bad news for there's only one month left to find the female lead of the film as the flick is slated for a fall 2006 release date.

News
>
Movie News
December 21, 2005 07:01:51 GMT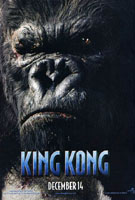 Despite its low rate in the US box office, "" has shown up its power. Not only the giant ape ruling the US, but also UK box office with an opening take of 6 million pounds. Comes at 2nd place is "," one place ahead of "" at No.3.

"," "," "Lassie," and "," are all securing the 4th to 7th position in a row. The No. 8 movie on the chart is animated Christmas movie "," followed after at 9th by Bollywood romantic-comedy "Bluff Master" and thriller "" rounding out at No. 10.

News
>
Music News
December 21, 2005 06:35:32 GMT
Two years break is more than enough for music group to come back into music industry with their new material or at least new idea. Having the things in head, all the group members planning for a December 30-January 1 reunion at the Joint in Las Vegas.

Soon then, as said by guitarist Kyle Cook, Matchbox 20 will comeback to the studio to record a new album. Asked about the involvement of the group's lead singer who has gone solo, Cook simply replied "Vegas, cash, New Year's Eve and booze, all in that order."

News
>
Celebrity Gossip
December 21, 2005 05:53:55 GMT
They maybe the first gay couple to wed. It's understandable then that besides provoking worldwide attention, their wedding also is considered as a spectacular event which tickles the curiosity of the society, including that of Hollywood celebrities.

Happily welcomed their big day, and David Furnish should feel glad that the fest held Monday night Dec 19 in London's Soho neighborhood was attended by many of their celebrity pals. Spotted there among others were and , , , Gary Barlow and .

News
>
Music News
December 21, 2005 04:42:05 GMT
At least three big names have confirmed to perform at the One Earth benefit, to be held Jan. 28 next year at Millennium Stadium in Cardiff, Wales. They are , and the Super Furry Animals.

The show is aimed to convert one million European households to renewable energy sources as a part of a not-for profit, non-political, ethical initiative (CNN) with any proceeds going to the UK-based charitable organization One Earth Trust.

News
>
Celebrity Gossip
December 21, 2005 03:53:30 GMT
's and her husband are expecting their first child together as the singer is reported pregnant. "We are delighted," Rossdale's father, Douglas said. Stefani's mother, Patti, also reportedly confirmed the pregnancy to Us Weekly.

The baby is due in June next year. It will be Stefani's first child, while the second for Rossdale who has had a 16-year-old daughter, Daisy Lowe, from his relationship with fashion designer Pearl Lowe.

News
>
Movie News
December 21, 2005 03:36:34 GMT
Fox Searchlight Pictures reportedly has begun working on the sequel to "." The studio even has hired Wayne Conley to write the drama comedy tentatively titled "Johnson Family Vacation 2."

As of its story, this second flick is expected to pick up where the Johnson's holiday ended. is expected to reprise his role.

News
>
Celebrity Gossip
December 21, 2005 03:14:11 GMT
The Palm Springs International Film Festival has on Saturday, Dec 17 named as the winner of its Breakthrough Performance Award thanks to her role in "."

Huffman is set to get the honor during the 17th annual Palm Springs Film Festival, takes place at the Palm Springs (Calif.) Convention Center, Jan. 7 next year.