News
>
Celebrity Gossip
December 17, 2005 06:40:07 GMT
, the actress best known for her portrayal as neurotic Bree Van De Kamp in the hit show "Desperate Housewives," is going to get married next year. The star reportedly has accepted the proposal of her boyfriend, businessman Tom Mahoney this summer.

Revealing on her wedding plan, Cross said "It's really important to me that our families and friends are together and comfortable at our wedding and that we just have a really nice weekend together. I will probably be wearing a traditional white dress. I'm pretty traditional."

News
>
Movie News
December 17, 2005 06:21:45 GMT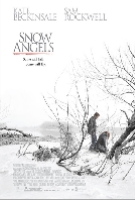 , and will all team up in a new film project. The trio is going to star in David Gordon Green's latest film, "."

Adapted from the novel by Stewart O'Nan, "Snow Angels" stars Beckinsale as a small-town waitress who has suffered through a tumultuous relationship with her estranged husband, which part is played by Rockwell.

News
>
Movie News
December 17, 2005 06:11:22 GMT
has been proposed to star in the upcoming musical comedy "." Based on a true story, the film centers on a Hasidic Jew and a grizzled rock musician who form a band.

Cohen will play Curly Oxide, the rock moniker adopted by a young Hasidic Jew who wandered into the Brooklyn bar where a drunken Vic Thrill played his raucous rock. The duo headed to Thrill's recording studio and began laying down tracks that mixed their musical styles with playful lyrics.

News
>
Movie News
December 17, 2005 05:54:49 GMT
Recent rumors, first published by IMDB, mentioned that is going to star in a new film called "," proven false. A spokesperson for WB has strengthened this matter, claiming the rumors as "twaddle."

Getting straight to the point, those eyeing the teen actress to star in certain movies have to be patient. They have to wait 'till Emma completes the "Harry Potter" movie that she would then willing to star in other movie projects.

News
>
Celebrity Gossip
December 17, 2005 04:36:35 GMT
finally breaks her silence. The Hollywood actress recently outed denial on rumors saying she's planning to wed singer and is expecting their first child together.

The rumors on the wedding first sparked after Urban was photographed patting and stroking Nicole's stomach, while the actress was talking to her parents.

News
>
Music News
December 17, 2005 04:03:32 GMT
The classic collections of American rock band , mainly the "Tres Hombres" and "Fandango!" are about to be reissued in expanded editions February 28 next year via Warner Bros. label. Each set will feature three previously unreleased live versions of songs from their respective studio albums.

As for everybody to know, "Tres Hombres" was ZZ Top's third album released in 1973 and has become the group's first to hit the top 10. As of the new version, it's rounded out with live versions of the album's singles "La Grange" and "Jesus Just Left Chicago."

News
>
Music News
December 17, 2005 03:49:42 GMT
Billboard.com reported that vocalist is about to make an appearance on a bluegrass tribute album to his former band, . Tentatively titled "Strummin' With the Devil," the set due March 14, 2006 via CMH Records.

Roth reportedly will sing versions of "Jump" and "Jamie's Cryin'". Moreover, the set also will include other Van Halen favorites, including that of "I'll Wait", "Hot for Teacher", "Eruption", "Panama" and "Unchained".

News
>
Celebrity Gossip
December 17, 2005 03:30:38 GMT
"Desperate Housewives" star won libel case Friday Dec 16 from the Daily Sport in a London courtroom. Moreover, the tabloid also agreed to print a front-apology for the 'entirely false' articles it ran about the actress, alleging that she had sex with a series of men in a VW van parked outside of her Los Angeles home.

"Anyone who has ever entered a legal proceeding knows that when you are totally in the right, it still takes a lot of energy to move forward this kind of proceeding," Hatcher said in a statement after the case was settled. The amount of the damages remains undisclosed, with Hatcher's lawyer adding that the newspaper agreed to pay all her legal costs as well as "very substantial damages."

News
>
Celebrity Gossip
December 17, 2005 03:00:38 GMT
Following her big comeback tour, singer collapsed shortly after a performance on MTV Japan Thursday Dec 15, and has been hospitalized. The 21-year-old star has just performed her single, "Boyfriend" when she told the audience that she felt sick.

Moments later after exiting, Simpson collapsed in an elevator and was rushed by ambulance to a hospital. While there's been further details provided on the cause of the fainting and her condition, Ashlee's father Joe Simpson tells MTV that Ashlee is hooked up to an I.V.

News
>
Celebrity Gossip
December 17, 2005 02:44:03 GMT
Taking role as a mother of twins doesn't mean is out of style. The movie beauty apparently makes use her time in between taking part of her kids with giving hand at a new career.

Roberts reportedly has signed on to be the new face of celebrated Italian fashion designer Gianfranco Ferré's new promotional campaign. The campaign, shot by Mario Testino in LA, will run across Europe, Asia and the Middle East. Ads will begin to appear in magazines Spring 2006.