News
>
Celebrity Gossip
December 14, 2005 09:41:45 GMT
Comedian would probably feel it difficult for him to laugh or even make others laugh as he's facing a breach-of-contact suit filed by Mustafa Abuelhija who claimed to be his personal manager September 2004 until he was fired in June of this year. In his lawsuit filed in New York federal court Abuelhija claimed Chappelle owes him more than $864,500.

On his complaint Abuelhija alleged that he has helped to broker deals that earned the comic at least $10 million. But, shortly after his return from South Africa last June, the comic immediately told Abuelhija that his services would no longer be needed and dismissed him with only a "paltry $40,000 as an 'advance' against the sum" that Abuelhija claimed he was owed.

News
>
Celebrity Gossip
December 14, 2005 08:56:17 GMT
Rock legend will give hand at a new career he has never tried before. It's a radio DJ. Dylan reportedly has signed a deal as a radio DJ when he launches a new weekly music show on XM Satellite Radio March next year.

The show will feature "an eclectic mix of music hand-selected by Dylan" according to XM adding that "Dylan will offer regular commentary on music and other topics, host and interview special guests including other artists and will take emails from XM subscribers."

News
>
Music News
December 14, 2005 08:21:22 GMT
Irish rock band known either for its music or social and political deeds has scored another record. The music group's "Vertigo" tour has been chosen as the Top-Grossing Trek of 2005, according to year-end figures set to be published Friday in Billboard magazine. Sold $260 million worth of tickets and drew more than 3 million people to 90 concerts, U2 really deserves to be on the top.

Comes at 2nd is , whose 77 shows earned them $117 million. is at 3rd with more than $71 million, followed by at No. 4 with $63 million. Others rounding out the Top 10 in succession are , , , , and .

News
>
Movie News
December 14, 2005 07:24:32 GMT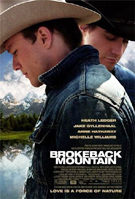 The 63rd Annual Golden Globe Awards coming soon. The big event will be held Monday, January 16, 2006, at the Beverly Hilton Hotel with a live telecast airing on NBC at 8 PM (EST). And to make it clear for you, here we have the list of the awards nominees.

Up for Best Motion Picture-Drama category are "," "," "," "," and "." The nominees for Best Performance by an Actress in a Motion Picture Drama include , , , , and .

News
>
Movie News
December 14, 2005 06:50:32 GMT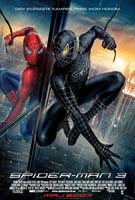 Unlike and who both have inked deal to star in the highly anticipated "," Adrian Lester has just agreed to star in. The film reportedly set to hit theaters May 4, 2007.

The actor, best known for his portrayal in "Hustle" and "," said "I'll be going straight from promoting 'Hustle' to filming 'Spider-Man 3'." Further he continued "I haven't even had a script yet. All I know is that I'm playing a research scientist who tries to cure the baddie of whatever badness he's got. I don't even know who the new baddie is!"

News
>
Movie News
December 14, 2005 04:58:01 GMT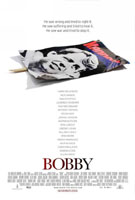 Though she's been involved in many movie productions, still she wants to do and give more for her career. Already done many smash hit pictures, actress is giving hand at singing.

Not without reason she does that. But it due to her next film project, the highly anticipated "." Based on the assassination of Senator Robert F Kennedy, the story of the film centers around 22 people who were at the Ambassador Hotel where he was killed.

News
>
Music News
December 14, 2005 04:35:40 GMT
Music legend would in February next year hold a free concert on Rio de Janeiro's famed Copacabana Beach. So organizers said on Tuesday, adding that up to 1.5 million people are expected to attend.

Ana Maria Maia, a Rio official for special events, revealed "City Hall considers this show to be like another New Year. We will treat it like that." To your notice, more than 1.5 million people traditionally gather on Copacabana Beach to celebrate New Year's Eve and so organizers said they expected a similar number for the February 18 show.

News
>
Celebrity Gossip
December 14, 2005 04:17:01 GMT
Grammy-winning singer has been tapped to headline next year's Tiger Woods benefit concert, which is going to be held at Tiger Jam IX at the Mandalay Bay hotel-casino April 29 in Las Vegas.

Proceeds from the charity will benefit local charities and the Tiger Woods Learning Center, a youth-education facility in Anaheim, California.

News
>
Movie News
December 14, 2005 03:50:43 GMT
Scottish actor is handling double duty for "Suffering Man's Charity." Not only he is about to star in, but also direct as well. He would in the film join the likes of , , , , Karen Black and .

"Suffering Man's Charity" is now in production in Los Angeles. Of horror comedy genre, the film portrays Boreanaz as a struggling writer who is accidentally killed by Cumming one evening. Cumming discovers the writer's novel and ends up taking credit for penning it. When it becomes a success, the writer comes back to haunt him.

News
>
Movie News
December 14, 2005 03:33:02 GMT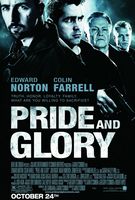 , the former "Boston Legal" co-star, is taking "" into her consideration. The actress is in talks to play the role of 's wife in the upcoming drama flick, directed by Gavin O'Connor.

Among any other cast that have signed on to star in are Ed Norton, , and Noah Emmerich. Written by O'Connor and Joe Carnahan, "Pride and Glory" revolves around a three-generation family of officers torn apart by a corruption scandal. Bell will play Megan, who is married to tough cop Jimmy Egan (Farrell). When she discovers her husband's complicity in a police corruption scandal that her brother (Norton) is investigating, she must choose between her husband and her family.

News
>
Celebrity Gossip
December 14, 2005 03:06:49 GMT
Troubled supermodel is living a new life and seemingly a brand new image as a woman. Her cocaine scandal apparently couldn't dent her image as number one fashion icon as she's been named the Best-Dressed Woman of 2005 in a poll of 3,000 readers conducted by Grazia magazine.

At No. 2 on the poll is Hollywood star . comes third, ahead of singer at 4th and at 5th. Meanwhile, takes the 6th spot, followed by , , , and , all of whom rounding out the Top 10 of the poll from No. 7 to 10 in a row.

News
>
Movie News
December 14, 2005 02:44:34 GMT
British great singer has been tapped by producers of the upcoming James Bond movie "" to sing the film's theme song. Meanwhile, veteran singer Tony Christie thinks the song he has written for the film is just perfect for Williams.

"Robbie's voice would suit it down to the ground - plus he's current and hip so it would be absolutely great if he did it," explained Christie. "We tried to make it a typical Bond theme tune with a throbbing dramatic bassline filling the background." Record on the set reportedly due February next year.

News
>
Movie News
December 14, 2005 02:12:37 GMT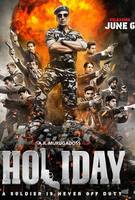 Hollywood actor reportedly has been cast by director Nancy Meyers to join the top-lining quartet for the Columbia Pictures romantic comedy "." And so Law will join the already existed stars, including , and .

A comedy romance flick, "Holiday" tells about an American woman (Diaz) with man troubles who befriends a British villager (Winslet) with similar problems. Law is set to play the love interest of Diaz's character, while Black will play a suitor of Winslet's character.