News
>
Movie News
November 28, 2005 09:51:09 GMT
Former professional wrestler Dwayne Douglas Johnson or better known as has recently revealed during an interview with Empire Online that he's working on an upcoming drama comedy flick. The title is "Daddy's Girl."

"In all likelihood, I will do a movie called 'Daddy's Girl,' with Disney, that I'm really excited about," he said. As of the story, the film follows a star quarterback on an NFL team, very brash and cocky, but not in the way of Tyrell Owens in the States but in the way of a who is so respected and everybody loves, but who has been single all of his life. His life gets turned upside down when his little daughter comes into his life, who's six years old.

News
>
Celebrity Gossip
November 28, 2005 09:34:48 GMT
It's official. From now on they, and , are an item. Following a six-year search for the right man, soul legend Ross finally confirmed she is dating the movie star.

Yet, it is said that Ross won't take it too far, as her agent Phil Symes says, "It's still at an early stage. Certainly too early to say he is the new love of her life. But they have been on dates which they both enjoyed."

News
>
Celebrity Gossip
November 28, 2005 09:21:01 GMT
To everyone's surprise, ABC announced late Wednesday that "Alias," the Emmy-winning thriller starring as agent Sydney Bristow will air its final episode in May next year. No reason was given for bringing the series to an end.

As a matter of fact, the show's ratings have declined sharply since it moved to a tougher US time slot opposite the reality hit Survivor: Guatemala. Probably that's the cause of the show's end. On the other hand, many believe that it is Garner's impending motherhood that caused it.

News
>
Celebrity Gossip
November 28, 2005 08:55:51 GMT
Has just announced his divorce from last Wednesday, the newly single is having another news to tell. Not about his new woman, but about his new project.

The actor-singer reportedly is eyeing a WB Network sitcom, which Danny Jacobson is about to craft. The as yet untitled project will see Lachey plays a famous baseball player trying to navigate a new marriage.

News
>
Movie News
November 28, 2005 08:33:52 GMT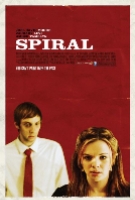 Movie star is working on her next movie project. The set tentatively titled "." This time, besides starring in she also wrote the screenplay with Jeremy Danial Boreing and is co-directing with Adam Green.

"Spiral" is a low-budget psychological thriller revolves around a reclusive telemarketer whose dysfunctional friendship with his boss is alleviated when a whimsical co-worker enters his life. But as he begins to sketch his new friend's portrait, disturbing feelings from his past threaten to lead him down a path of destruction.

News
>
Celebrity Gossip
November 28, 2005 08:13:26 GMT
"Everybody Loves Raymond" has ended its nine-season CBS run last spring. But as of its star life must go on. Won't get stuck doing nothing, the actress has inked a deal with ABC for another series still being developed. Also she is executive producing the TNT romantic comedy movie "The Engagement Ring," in which she stars alongside her husband David Hunt.

Set in California's wine-producing Napa Valley, the latter project cast Heaton as Sara, the daughter of a woman long separated from her true love by an enduring family feud. Sara and her fiance then try to reunite the clans, helped by a member of the other family who comes to mean more to Sara than she expected. In hand to direct the film is Steven Schachter.

News
>
Celebrity Gossip
November 28, 2005 06:21:35 GMT
Gaining enormous success in world music industry as yet enough for . She wants more. Thus, she revealing her willingness to follow the lead of her husband, filmmaker Guy Ritchie, and direct a movie of her own.

Here welcome her debut film project, "I'm Going To Tell You A Secret." It is a documentary about her life which will air Dec. 1 on Britain's Channel 4 television. About the film Madonna simply commented "I would love to direct a film. I felt very inspired by making this movie, and I learned a lot about filmmaking and storytelling. I would like to do it on my own next time."

News
>
Music News
November 28, 2005 04:27:02 GMT
. What would you say about this multitalented pop singer? The success she has reached in music industry is an obvious evidence that she really has a great music talent. No need to comment further about her, just see the fruit of her hard work then you'll agree with world's opinion that she is a diva.

Anyway, Madonna has again held onto the top spot in both the UK album and singles charts. Her single "Hung Up" taken from her chart toper album "Confessions on a Dancefloor," tops UK singles charts Sunday for the third week in a row. Meanwhile, the album itself stays at number one in the album chart for a second week.

News
>
Celebrity Gossip
November 28, 2005 04:06:35 GMT
Beautiful Hollywood actress reportedly gets engaged to 's ex-fiance, Cisco Adler. The star who previously said 'No' to Hollywood hunk accepted The Whitestar's singer proposal after he got down on one knee in Hawaii with a bunch of flowers in hand.

Though, so far there as yet further confirmation release by either Barton, her representative or Adler. So we better wait and see what is really happening between the two.

News
>
Movie News
November 28, 2005 03:40:29 GMT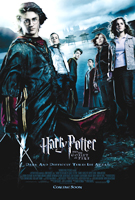 Thanksgiving celebrations bring another luck for Harry Potter. The witch again charms his fans with his spell, topping US box office for the second time. Scoring another $19.7 million, "" leads the box office racing for November 25-27 period.

Meanwhile, the Johnny Cash film biography "" stays in 2nd place with $19.7 million, ahead of new comer "" at 3rd with $17.5 million. The animated tale "" holds up strongly at No. 4 with $12.4 million, followed behind at No. 5 by "," which scores $10.7 million.