News
>
Celebrity Gossip
November 19, 2005 06:51:43 GMT
Hollywood famous actress and her husband, Ken L. Dixon, happily welcome a baby girl last month, People magazine reported Friday. It is Beals' first child, but this isn't the first for Ken who has had two children from a previous marriage.

Details on the baby's exact birthdate, name, and weight, remain undisclosed. Though, "The family is very happy and Jennifer and the baby are doing great," Beals' publicist told the magazine.

News
>
Celebrity Gossip
November 19, 2005 04:53:57 GMT
Salvatore Acquaviva, a little-known Belgian songwriter, won a plagiarism case against pop superstar on Friday, resulting in the prohibition of the star's 1998 hit single "Frozen" from sale or broadcast in the country.

The case actually stemmed from a suit filed by Acquaviva, in which he alleged that Madonna's 1998 hit off the album "Ray of Light" plagiarized parts of his song, "Ma Vie Fout L'camp (My Life's Getting Nowhere)," which had been written five years earlier. Thus, the allegation is proven right.

News
>
Music News
November 19, 2005 04:24:44 GMT
While Robert Smith, the frontman of music group , has been busy working on a number of archival projects, he reveals that his band will in January next year hit the studio to record its next album. "We will now not be in the studio 'for real' until January 2006. But we are still on course for a summer release, as it's all in the preparation," Smith posted on the band's website (http://www.thecure.com).

As to everybody to know, the as yet titled new set will mark The Cure's first project since losing keyboardist Roger O'Donnell and guitarist Perry Bamonte, who left the band earlier this year. Besides, it will also be the first release since former guitarist Porl Thompson rejoined the group.

News
>
Music News
November 19, 2005 04:07:25 GMT
Music great is reaching their golden year. Already released "Greatest Hits" early last year, the rockers are now set to release a double-disc set dubbed "Welcome to the Jungle: The Very Best of Guns N' Roses."

The album is set to hit the market on December 20 Stateside, while a British release hasn't yet been confirmed. The track list for the new package also has yet to be announced.

News
>
Movie News
November 19, 2005 03:41:22 GMT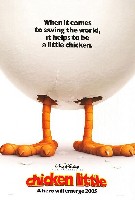 Film awards season is near and everyone is waiting for the big event, Oscar. In the announcement released Thursday, the Academy of Motion Picture Arts and Sciences listed the 10 films which will be considered for Oscar nominations in the Animated-Feature category.

Included in the list among others are "," "Gulliver's Travel," "," "," "," "," "," "," "," and "."

News
>
Celebrity Gossip
November 19, 2005 03:11:09 GMT
Wardrobe malfunction. In hearing the words we would immediately have in our mind. However, she isn't the one and only star that has ever had the bad experience.

Apparently, you'll see one in last week's episode of American teen drama "The OC" in U.S. This time it's who did it. Viewers of the show claimed to have seen one of the actress's nipples slips out of her pajamas while she is getting out of bed during a dimly lit bedroom sequence.

News
>
Movie News
November 19, 2005 02:44:46 GMT
"." That thing is really matter for and . Also for and . Thus, due to such fact, the four of them would compete to win that.

Ferrell, Heder, Arnett, and Poehler will all compete in the upcoming comedy flick to be directed by Josh Gordon and Will Speck. , who is producing the DreamWorks project along with Stuart Cornfeld and John Jacobs, also will appear in a cameo role.

News
>
Movie News
November 19, 2005 02:24:43 GMT
of "" will for this time try another new job. The movie star would likely to become a tamer. He is about to tame the "Mutant."

Tentatively titled "The Mutant Chronicles," the sci-fi action genre is set in the 23rd century, in which four giant corporations have pillaged the last of the planet's resources, causing a demonic, marauding army of underworld NecroMutants to wage war against humans for what remains.