News
>
Celebrity Gossip
November 16, 2005 09:36:18 GMT
Two thumbs up for for she satisfyingly topped the 39th Annual CMA Awards with three awards all at once. All the event attendances witnessing the singer's victory, brought home the awards for Album of the Year for "There's More Where That Came From," Single of the Year for "I May Hate Myself in the Morning," and Musical Event of the Year for "Good News, Bad News," a duet with .

Meanwhile, Australian-born singer only won two, which were Male Vocalist of the Year for a second year in a row and Entertainer of the Year. Other winners at the event, held Tuesday, Nov. 15 at Madison Square Garden in New York City, among others were; Bill Anderson / Jon Randall for Song of the Year for "Whiskey Lullaby," sung by and ; won Female Vocalist; and won Vocal Group of the Year for the third year straight.

News
>
Music News
November 16, 2005 09:10:01 GMT
Bad News. The Latin star unfortunately has to cancel his performance due to injury. Juan Gabriel, the singer was injured Sunday after fall from the stage at Houston's Toyota Center, just a few minutes into the start of his concert there.

The incident resulted in his broken wrist and a concussion after tripping over a microphone cord. However, he is expected to make a full recovery.

News
>
Music News
November 16, 2005 08:57:10 GMT
Dates on tour have been revealed. The tour, which is his first major solo tour in almost seven years, is held in support of his soon-to-be-released box set "My Lives," due November 22.

The tour is about to begin in early 2006 with Joel to perform January in Tampa, Boston and New York City, and an early April stop in Las Vegas. Moreover, the piano man also will hold a January show in Jacksonville, FL; and a March engagement in Philadelphia.

News
>
Music News
November 16, 2005 08:37:38 GMT
Christmas is coming and everyone is busy to welcome the big day. Christmas tree, candle, mistletoe, and things related with the celebration are everywhere. As of our musicians, they are also busy with the preparation for the Los Angeles radio station KROQ-FM's annual Almost Acoustic Xmas show to be held December 10-11 at the Gibson Amphitheatre at Universal CityWalk.

Those who have signed on to perform on the show among others are , , , , , and . Get the turn to perform on the first night is NIN, System of a Down, Korn, , , and . Whereas, the next evening will see performances by Depeche Mode, The White Stripes, Coldplay, , , , and .

News
>
Celebrity Gossip
November 16, 2005 08:18:23 GMT
Tuesday November 15 is big day. The beauty was at that day performing for the last time as a member of Destiny' Child while at the same time also launching her new fashion line, House of Dereon. Named after her grandmother, Agnes Dereon, the line features denim, handbags, casual sportswear, furs and footwear.

Beyonce's mother Tina, who has been designing Beyonce's clothes for years, actually is the creator of the line, with her daughter as the inspiration. "The whole theme is taking nothing and turning it into something because that's what my grandmother did with all kinds of fabrics. She just turned everything into masterpieces, and that's what my mother does." So Beyonce told Extra.

News
>
Movie News
November 16, 2005 07:49:26 GMT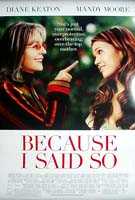 Teen star has joined the cast for the upcoming drama romance "" which stars as well.

The film, written by Karen Leigh Hopkins and Jessie Nelson, tells the story of a meddling mother (Keaton) who, in order to prevent her youngest daughter (Moore) from following in her footsteps, attempts to set her up with the right man.

News
>
Celebrity Gossip
November 16, 2005 07:26:38 GMT
and fiance Jordan Bratman are to wed this weekend, it has been claimed. The couple reportedly is planning a secret wedding ceremony which will be attended only by friends and family, as mentioned in America's New York Post newspaper.

Though the wedding will be a very private one, still the bride will wear a white and kind of traditional wedding gown, which is that of Christian Lacroix's. Meanwhile, her bridesmaids will be wearing outfits created by top designer Kai Milla - the wife of .

News
>
Celebrity Gossip
November 16, 2005 07:02:34 GMT
Listen to this one very carefully. and husband are heading for divorce. Well, at least the pop superstar gets ready to divorce her hubby.

A close friend of Spears has declared for Australia's NW; "Britney's already seen the divorce lawyer. As it stands, the divorce papers are written up and all she has to do is give the word and they'll be filed in the courthouse. She doesn't want to divorce Kevin, but if that's the best thing for her child and for her own sanity, that's exactly what she'll do."

News
>
Music News
November 16, 2005 06:08:40 GMT
Music is everything for . It plays an important role in her life, even more than her love to her husband. Apparently, the singer willingly sacrifices her ten days off with to immediately step back to the industry soon as invited her to come to Miami to join him in the studio.

"I was like, 'Wow, that's very ambitious! On the one break that I might have to hang out with Gavin, to hang out with you for ten days and write songs again?" says Stefani expressing her excitement over Williams' offer. And so, the two great musicians are working on the extra music from Stefani's debut solo album "Love, Angel, Music, Baby" into a new album, 'LAMB Part II'.

News
>
Celebrity Gossip
November 16, 2005 04:48:52 GMT
His recent movie "" has provoked many protests from the society, and it even has caused murder. Though, seemingly not take all of that too seriously. Despite the many protests and critics, he keeps movin on, looks like none and nothing can block his way to move forward.

From now on, reports mention that the rapper is about to, again, turn his reality into fiction. This time it will be in form of hip-hop novellas and graphic novels featuring his former rap crew buddies. The book, in fact, is a venture with MTV/Pocket Books, publisher of his memoir "From Pieces to Weight."

News
>
Movie News
November 16, 2005 04:17:35 GMT
Years ago, he is best known for his tough roles in action films. His portrayal remains in everyone's heart. Now, as time goes by, the actor is set to make a comeback to film industry after years of hiatus.

Please welcome your idol; . To mark his return to film, the actor is still in talks to star in "The Winter of Frankie Machine," a drama action flick based on a soon-to-be-published novel by Don Winslow.

News
>
Movie News
November 16, 2005 03:34:58 GMT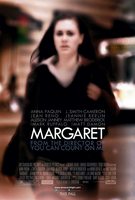 "." What comes up in your mind in hearing the word? Maybe a woman's name. Well, that's probably right, but "Margaret" here is the title of a drama film. The story tells about a young woman witnesses a bus accident, and is caught up in the aftermath, where the question of whether or not it was intentional affects many people's lives.

Already on board to star in among others are , , J. Smith-Cameron, and . Meanwhile, has just joined those cast of the film, which Kenneth Lonergan wrote and is directing. Slated to play the main role is Paquin, while Reno will play Ramon, a South American millionaire who is pursuing Paquin's mother.

News
>
Movie News
November 16, 2005 03:17:40 GMT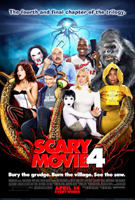 The upcoming "" is a must-see film. So you better not miss it. Besides starring the notables , and Simon Rex, the story of the comedy horror also is interesting.

As of Electra, whose character died in the original flick, is back to play a new role in a plotline that parodies "." Whereas, Nielsen and Rex will reprise their roles from "Scary Movie 3." Alongside the three, and have both on board.