News
>
Movie News
November 10, 2005 09:51:20 GMT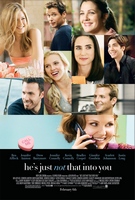 Drama romance seemingly always be something attractive for everyone. It is too for actress that her and Nancy Juvonen's Flower Films has agreed to produce the like for New Line. The project tentatively titled "."

It is based on the nonfiction best seller "He's Just Not That Into You: The No-Excuses Truth to Understanding Guys" by former "Sex and the City" writers Greg Behrendt and Liz Tuccillo. As for the story, it uses a comic question-and-answer format to teach women how to stop kidding themselves when men aren't interested.

News
>
Celebrity Gossip
November 10, 2005 09:27:08 GMT
The country singer-turned-sitcom star won't have time to break as she's been tapped to host the 7th annual Family Television Awards which will be taped Nov. 30 and aired on the WB on Dec. 11. This is the second time for her to be on the duty after her first one in 2000.

Kaki Hinton, co-chairwoman of the Family Friendly Programming Forum, which presents the awards, claim Reba as "a great entertainer and a solid role model." Well, that's quite a strong reason behind her choosing.

News
>
Music News
November 10, 2005 09:14:26 GMT
See ya on the road bro. We're absolutely glad in hearing that you are about to return to the road as a solo-headlining artist for the first time in nearly eight years next January. Wish your luck anyway.

. The great singer will embark on a tour which runs through April and includes stops in such markets, as Las Vegas, Jacksonville, Fla., and New York. Exact date will be announced Friday at the very late. One thing for sure, ticket prices will top out at $75 in most markets.

News
>
Music News
November 10, 2005 08:59:24 GMT
It's been so long that we haven't heard about them and now the British band comes up with good news. A 2006 US tour. Yes has just announced their plan to embark on a spring 2006 tour, beginning January 25 in Vancouver and run through early April. Just click the Web site http://www.talkthetour.com and you'll se the confirmed tour date.

Fans, listen carefully to this one. Those who register with the site will have the opportunity to win a phone call from Coldplay frontman , front row seats to a show and tickets to the 2006 Grammys, which take place in Los Angeles. Wow. Go, give it a shot who knows you'll be the lucky person.

News
>
Music News
November 10, 2005 08:38:04 GMT
Former Beatle will get the honor as one of world's music legends. The singer's music will be made available on Real/Rhapsody, Napster, MSN and Yahoo! Unlimited. The entire Lennon solo catalogue will then be made available digitally beginning December 5th (December 6th in the US).

Commenting on the matter, Lennon's widow said "I am very happy that John's music is now available to a new generation of music fans. New technology is something he always embraced and this is something he would have loved." And to your notice, Lennon's greatest hits album "Working Class Hero," which was released on CD in the UK and US in October, is available to purchase in download form now.

News
>
Movie News
November 10, 2005 08:13:41 GMT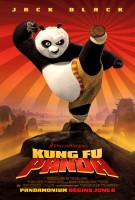 Based on the announcement outed by DreamWorks Animation, the like of , , and are joining in the cast of the computer-animated comedy "." Meanwhile, award-winning actress Lucy Liu is still in talks to lend her voice in the animation movie.

As of Black, he is set to voice Po the Panda, the laziest of all the animals in the Valley of Peace. Hoffman will voice the role of Shifu, while Chan will lend his voice to Master Monkey. McShane is about to voice the villainous Tai Lung, while Liu is in discussions to be the voice of Master Viper.

News
>
Celebrity Gossip
November 10, 2005 07:56:33 GMT
American rockers obviously denied recent rumors claiming they will star in the movie adaptation inspired by their award-winning album "American Idiot." However, the band will help producing and scripting instead.

Frontman Billy Joe Armstrong says "I'm going to be involved in some of the writing and production for the movie, which will be like a mix of 's albums and films, Tommy and Quadrophenia. You won't see us appearing in starring roles because we're not actors. We will leave that to the professionals."

News
>
Music News
November 10, 2005 07:10:54 GMT
The pop album chart for this week is dominated by various artists mainly for their contribution on the "Now That's What I Call Music! 20." The set is reported to sell for 378,000 copies in the week ended November 6. Right behind the chart topping is 's "All That I Am" which becoming the second best album of the week with sales of 142,000 copies.

At No. 3 is 's "All The Right Reasons" which sold for 101,000 copies, ahead of ' "Monkey Business" at No. 4 with 86,000 and 's "#1's" at 5th with 85,000. Meanwhile, 's swan song "Greatest Hits" comes at No. 6 with 72,000 copies, followed behind by 's "Timeless" at 7th which is sold for 63,000 copies.

News
>
Movie News
November 10, 2005 06:48:02 GMT
won't blink even just once as he's busy with his new film project of Malcolm Gladwell's bestseller "." The actor's production company Appian Way is developing the set with Leo himself is set to star in. On board to write and direct is Stephen Gaghan.

The drama movie is said to combine vignettes about people making snap judgments in various situations to argue larger points about how people make first impressions. Universal, Sony, Warner Bros. and Fox are all interested in the feature.

News
>
Movie News
November 10, 2005 06:18:06 GMT
"." It sounds like a woman's name. In fact, it is the title of a movie which has had an interest to star in. In the meantime, and have both agreed to appear.

As you can easily guess from the title, "Penelope" is a drama, comedy, fantasy which story tells about a young woman born with the face of a pig who must break a family curse and find true love in the process.

News
>
Celebrity Gossip
November 10, 2005 05:50:45 GMT
Needless to say about this celebutante. Troubles follow wherever she goes. Just days after she underwent a subpoena, again involves in a trouble. This time the hotel heiress was lucky for she wasn't hurt in a minor car accident happened early Wednesday as she left a Hollywood nightclub.

She was there on the passenger seat of her silver Bentley, which was believed to be driven by her mysterious boyfriend Stavros Niarchos, with fellow , of MTV's Laguna Beach, and inside. The companion was about to exit a parking lot when photographers blocked them in. Niarchos then tried his best to hinder the paparazzi, pulling his coat over his head and trying an evasive maneuver.

News
>
Movie News
November 10, 2005 05:05:44 GMT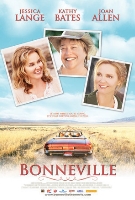 While she is still in early talks to reprise her role as Pamela Landy in "," the third installment of the Universal spy thriller franchise starring , also is considering taking another project. The three-time Oscar-nominated actress is said to star in a film produced by SenArt Films.

It's titled "," a drama flick which Christopher Rowley is directing from a script by Daniel Davis. Allen will for the latter film star alongside and .

News
>
Movie News
November 10, 2005 04:45:47 GMT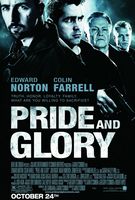 Can you feel the feeling they have inside? I bet you can't. It's only and that have such feeling. None other can feel the same way as they do. It's about "" they have in their thought that they're in talks to star in the drama movie. Besides them, , and Noah Emmerich have all agreed to star in.

The generational drama tells about a family of police officers in New York torn apart by a corruption scandal. Nolte will play the family patriarch, a New York Police Department deputy chief of detectives who has spent 40-plus years on the job. He is the father of Ray (Norton), who is investigating the precinct run by Nolte's other son (Emmerich).

News
>
Music News
November 10, 2005 04:22:25 GMT
Despite the fact that Hurricane Katrina has left much detriment, still we can taste its positive impacts. When many people were suffered by the disaster, many other stood shoulder to shoulder to help the victims. See how many notable musicians and or movie stars do donations and charity works to raise help.

That is also what actress is trying to do. The beauty has co-written a song to raise funds for victims of Hurricane Katrina. Dubbed "Come Together Now," the single will be released November 29th in the U.S. It features veterans, like , , and more than a dozen other. Proceeds will benefit Habitat for Humanity and Angels' Place.

News
>
Celebrity Gossip
November 10, 2005 04:01:50 GMT
Troubled actress again involves with the law. Yet this time she just happens to be a witness. The hotel heiress has been subpoenaed as a witness in a criminal case done by Darnell Riley who was arrested on January 22, 2004, for allegedly breaking into the home of Joe Francis, creator of the "boob flashing" video series Girls Gone Wild and trying to kidnap him.

Riley actually was pleaded not guilty, until one of his associates told Paris of his involvement in the crime. "That was the basis for the probable cause to locate my client's photo, which coincidentally Joe Francis identified," Los Angeles district attorney's spokeswoman Jane Robison said. A preliminary hearing is scheduled for November 21. It is yet mentioned if Paris would be called to testify.