News
>
Movie News
October 29, 2005 04:38:56 GMT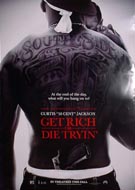 Though claims protest centers on his upcoming movie posters is helping promote the film "" still the movie company has their own policy. Concerning controversy over billboards for the film, which community leaders claim glorify violence, Paramount Pictures has taken down posters displayed near some grade schools on Thursday.

The posters were removed soon after Los Angeles County Supervisor Michael Antonovich sent a letter to Paramount, complaining that they promoted gun violence. Well, this maybe a good learning for both movie stars and studio that they next time would display a better and more educative project.

News
>
Movie News
October 29, 2005 04:25:49 GMT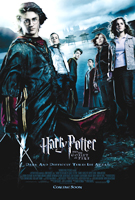 Bad news. Harry Potter lost his flying car. The Ford Anglia used in the Harry Potter films was reported stolen from South West Film Studios in St. Agnes, Cornwall, police said Friday.

Moreover, police explained that the blue car wasn't believed to be in driving condition, so the thieves would have needed to tow the car or put it on a trailer. It is believed that the car was stolen on Wednesday or Thursday.

News
>
Music News
October 29, 2005 04:13:18 GMT
Again, it is that tops the Billboard Hot 100 singles chart. This is the eight consecutive weeks that his "Gold Digger" featuring tops the chart. The second best for this week is R&B singer 's "Run It!" while the ' "My Humps" ups one place to No. 3, switch places with Canadian rockers 's "Photograph" at No. 4.

Elsewhere, 's "Soul Survivor" featuring ups two places to No. 5, ahead of "Like You" by featuring at No. 6. Drops two places to No. 7 is 's "Shake It Off," followed behind by 's "Because Of You" at No. 8 and "Wake Me Up When September Ends" by at No. 9. Finishing the Top 10 is 's "We Be Burnin"' which bounces three places from No. 13.

News
>
Celebrity Gossip
October 29, 2005 03:49:43 GMT
King of Rock and Roll still has the power. The grave doesn't restrict his charm. The late music legend proves that he is the king and none can beat him.

The Memphis singer who died in 1977 has topped a list of Top-Earning Dead Celebrities compiled by business magazine Forbes. Generated $45m for his estate this year through royalties, it's the fifth consecutive year that Elvis has topped the list, beating Peanuts cartoonist Charles Schulz in 2nd with $35m.

News
>
Movie News
October 29, 2005 03:23:36 GMT
"" is on everybody's mind. It isn't surprising coz they're so charming. The musical drama feature becoming even more interesting as it is supported by notable artists, like , , and . Besides them, there is also one more additional cast. It's .

In the movie, Beyonce is set to play Deena Jones, one of the Dreamettes, while Foxx has been cast as Svengali-like manager Curtis Taylor Jr. Glover, in addition, will play Murphy's manager, Marty Madison, whereas Murphy is about to play womanizing R&B star James "Thunder" Early.

News
>
Movie News
October 29, 2005 03:06:01 GMT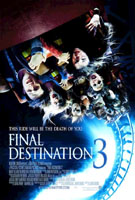 It's been six years after the original "Final Destination" film that the "" is close already. The drama horror thriller movie will soon on board and people can enjoy it on the theaters.

The James Wong direction stars the likes of , , Kris Lemche and Alex Johnson. The story centers around a high school senior who has a premonition of a fatal roller coaster accident involving herself and all her friends. When the premonition proves true, those who have "cheated death" and survived the accident are forced to deal with the repercussions of escaping their fate.

News
>
Movie News
October 29, 2005 02:55:00 GMT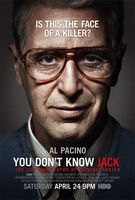 It's Jack. It's all about him. You know Jack, don't you? "" is a drama which story delves into the life of Dr. Jack Kevorkian, a proponent of physician-assisted suicide and one of the most controversial American figures of the 20th century.

Will adapt the biography for the big screen is Barbara Turner, while The Hollywood Reporter Barbara Kopple is on board to direct. Watch the movie then you'll find out all about Jack.

News
>
Movie News
October 29, 2005 02:46:18 GMT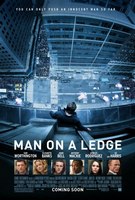 Yari Film Group catches the Man. It's the "" which is going to be directed by D.J. Caruso.

Written by Pablo Fenjves and Patrick Kelly, "Man on a Ledge" centers on a recently released ex-con who plans a diamond heist across the street from a hotel ledge off which he's threatening to jump.