News
>
Celebrity Gossip
October 24, 2005 08:53:59 GMT
While is reported to already pregnant with her second child, as for pop diva that is still only a plan. The singer recently revealed to a French magazine her plan to have a second child after her contract with Caesar's Palace ends in 2007.

Due to that fact, she said to have planned to begin in vitro fertilization treatments at a New York clinic soon after her work at the Las Vegas venue, a gig she started in 2003, finished. She says "I'm approaching 40 years old, and I have to tend to that. This frozen embryo that is in New York is my child waiting to be brought to life."

News
>
Movie News
October 24, 2005 08:21:49 GMT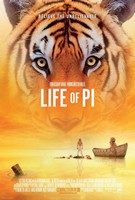 "," the drama - fantasy - adventure flick based on the Man Booker Prize-winning Yann Martel novel of the same name, is going to be brought into life. Jean-Pierre Jeunet has begun writing the script along with Guillaume Laurant, his collaborator on "Amelie" and "A Very Long Engagement."

Besides, Jeunet also is slated to direct. Meanwhile, Fox 2000 studio is about to start the film production next summer, with part of the film will likely be shot in India.

News
>
Movie News
October 24, 2005 07:51:15 GMT

This weekend's box office is "." The movie, adapted from the sci-fi video game, debuts atop at box office, scoring $15.4 million in ticket sales in its first three days. Enjoy the second success is "," which earns $9.3 million, ahead of "" at No. 3 with $8.7 million, and "" at No. 4 with $7.3 million.

The Warner Bros. release "" secures the 5th place with only $6.5 million, followed right behind at No. 6 by "," which taking in $5.7 million. In the meantime, "" takes another $4.7 million to place at No. 7, while "" taking in $3.9 million to place at No. 8. Cling at 9th position is "" with $2.7 million and finishing this weekend's Top 10 is "" with $2.4 million.

News
>
Movie News
October 24, 2005 07:26:24 GMT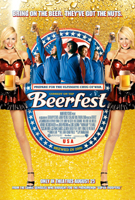 Here welcome a new project from the Broken Lizard comics. "." It's a drama comedy tells the story of two brothers who go to Oktoberfest in Germany and stumble upon a super-secret, centuries-old beer games competition, described as a "Fight Club" with beer games. After the brothers are dealt a humiliating defeat, they return to the United States and assemble a group of all-star beer drinkers in order to make a triumphant return.

Those join together under the Broken Lizard group, Jay Chandrasekhar, Kevin Heffernan, Steve Lemme, Paul Soter and Erik Stolhanske, wrote the script of the film while also star in. As of Chandrasekhar, he also is in hand to direct.

News
>
Celebrity Gossip
October 24, 2005 07:07:20 GMT
New York rapper is recuperating after being shot early Sunday morning in a failed car-jacking attempt. It is reported that he was driving his royal blue 2006 Lamborghini and wearing what is claimed as $200,000 worth of diamonds and other jewelry when a man attempted to carjack him after he stopped at a red light on New York Avenue NW.

When Cam'ron refused to give up the car and attempted to drive away, the gunman fired multiple shots that passed through both of his arms. He soon then was brought to nearby hospital and is said to be recovering and doing well as he left Howard University Hospital yesterday afternoon with an entourage of friends, fellow rappers and bodyguards.

News
>
Celebrity Gossip
October 24, 2005 06:39:12 GMT
Comic star has gained almost all awards during his career as an actor. But that he receiving the Mark Twain Prize is something extraordinary. It's true somehow.

Martin was honored the Mark Twain Prize for American Humor on Sunday with those saluting him were actors , , , and and musicians and Randy Newman.

News
>
Celebrity Gossip
October 24, 2005 06:19:06 GMT
American singer-songwriter and guitarist will be honored as the 2006 MusiCares Person of the Year for a career that spans nearly four decades and for his efforts to promote children's health and the environment. Taylor will receive the honor February 6 at a gala dinner in Los Angeles, an event that will feature a tribute concert and silent auction.

About that Neil Portnow, president of the Recording Academy and its MusiCares Foundation said Taylor is being honored "as an extraordinary human being, musician and humanitarian who has made a global impact on music and culture. As the quintessential singer/songwriter, he embodies the creative spirit that is the hallmark of our finest and most enduring musical icons. His impact on the music and culture of our era has been enormous."

News
>
Music News
October 24, 2005 05:53:40 GMT
Three years of working hard finally is paid off. Hip-hop superstar finally is ready to launch his US Records next month with the release of the soundtrack for the romantic comedy "." The record label supposedly was launched in 2002, but it was "His priorities were finding the right artists, and then waiting until he strongly believed they were ready" that caused the postponement, BMG North America chairman/CEO Clive Davis says.

It worth anyway for the long awaiting finally resulted in an album that features songs by rapper Rico Love, R&B quintet , Rayan, , , Claudette Ortiz, , and newcomer . Also there will be one song from Usher himself, who served as writer/producer on the project.

News
>
Celebrity Gossip
October 24, 2005 04:59:34 GMT
Queen of Soul held a lavish party at a hotel in Detroit, Michigan, last week October 21-22 for survivors of Hurricane Katrina. There are about 40 people from the hurricane-devastated Gulf Coast making their home at Hawthorn Suites in Southfield.

Thus, Franklin who lives in nearby Bloomfield Hills, says she wanted to do her part by hosting the night's party. "It's the right thing to do. Hopefully some of the other performers in town will follow suit," she remarks.

News
>
Celebrity Gossip
October 24, 2005 04:16:01 GMT
It is yet officially announced that actress is pregnant with her second child with husband of British band . The star herself as yet gives any confirmation about the report.

Though, her mother reportedly let slip that she was going to be a grandmother again. When being asked so, the woman immediately replied: "Yes, I am. Well, I think so. I have not checked lately."

News
>
Celebrity Gossip
October 24, 2005 03:55:01 GMT
She really was born with the basic instinct of an auctioneer with her. As a clear evidence has becoming one amongst the celebrities whose main concern in their spare time is to raise money for charity.

The star was on 's show on TV Friday when DeGeneres asked her about a recent charity auction she hosted, where she offered the men in the audience the chance to fasten her dress when a clasp came loose - for a fee - when she sparked an impromptu bidding frenzy. When being asked so, the actress replied: "I can do it right now... You want to see?"

News
>
Celebrity Gossip
October 24, 2005 03:06:43 GMT
Actress left many people questioning on who the man spotted to walk side by side with her in the parking lot of a Santa Monica, California, pet rescue center. The twosome was spotted carrying two small dogs and after leaving the puppies to the center, they went on to see 's acclaimed new movie "."

Unfortunately, it as yet clear who the man is. So, let's just wait what happen in the near future.

News
>
Celebrity Gossip
October 24, 2005 02:51:45 GMT
Months ago, it was reported that actor dating actress as they were spotted in Hollywood and, despite being with some other friends, the eyewitnesses declared they looked pretty much in love, holding hands and huddling all night.

Moreover, an on looker told America's Star magazine: "They were huddled for the whole evening at the Chateau Marmont, and, at one point, Kirstie was stroking his thigh as she talked to him. It was bizarre. They totally looked as if they were on a date."

News
>
Celebrity Gossip
October 24, 2005 02:32:33 GMT
Former NBA player widely known for his sensational life style, , outed a shocking claim saying that Pop diva once revealed she wanted to have children with him. Rodman said in his autobiography "I Should Be Dead By Now," that the superstar gave him a frantic sex call, ordered him to fly from Las Vegas to New York City to impregnate her during their short-lived relationship in 1996.

He writes "Madonna wanted to have my babies… One time I was in Las Vegas at the craps table doing my thing when I got this frantic call. It was like the 'somebody died call' from New York. I picked up the phone and Madonna was like, 'I'm ovulating, I'm ovulating. Get your ass up here.' So I left my chips on the table, flew five hours to New York and did my thing. We got done and she was standing on her head in an attempt to promote conception - just like any girl trying to get pregnant. I flew back to Las Vegas and picked up my game where I left off."