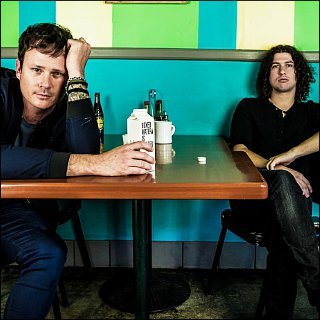 Profile
---
Famous as :
Alternative rock band
Birth Date :
2005
Birth Place :
San Diego, USA
Claim to fame :
Album "
We Don't Need to Whisper
" (2006)
Biography
---
When a member of once-successful band parted ways from the group and form another, there's a high chance that the new band will be overshadowed by the old one. This was not the case for
Tom DeLonge
. Whenever he started a project, there's always enthusiasm from the fans who used to fancy him while in Blink-182. Post declaring an off from both Blink and Box Car Racer (BCR), DeLonge launched a relatively successful band called
Angels & Airwaves
(AAA or also sometimes credited as AVA) that totally separate him from the notion 'former-Blink-182 vocalist'. Still in its second year, AAA have pocketed two charting albums that won't take positions below top 10 on Billboard Hot 200. The sophomore set '
I-Empire
' was released on November 6, 2007, the same week where music greats such as
Jay-Z
and
Chris Brown
also released theirs. Already the album fell to #1 on iTunes chart and #9 on Billboard Hot 200 chart after selling 66,000 copies on the first week.
AAA was probably born out of DeLonge's passion for a different flavor in making music. Many have reported that DeLonge's former bandmate in Blink-182, Mark Hoppus, was unhappy when DeLonge formed BCR with their other bandmate
Travis Barker
, leading the rift between the two. Even after BCR eventually disbanded in 2003, DeLonge continued to alienate himself from Blink until an indefinite hiatus was announced in February 2005. Throughout the time, it became known that DeLonge worked closely to BCR's guitarist David Kennedy and shut himself from the media for months. Finally in November that year, DeLonge announced a new project which he called 'Angels & Airwaves'. He later on premiered the new line-up, him on the vocal, Kennedy on guitar, Ryan Sinn from The Distillers on bass, and Adam "Atom" Willard from
The Offspring
on drum. Together they put a record titled '
We Don't Need to Whisper
' in May 2006 that rooted loosely based on materials DeLonge had accumulated while touring with Blink in 2004. The first single 'The Adventure' leaked few days before its release and became a high spinner on radio outlets. Upon its release, the album that was considered a conceptual project due to its similar theme in all of the tracks, peaked at #4 on Billboard Hot 200 and received generally favorable critics.
Latest News
---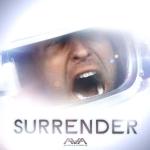 May 26, 2012 04:15:46 GMT
The official music video for
Angels & Airwaves
's "Surrender" has finally arrived. Premiered on MTVu on Friday, May 25, the four-minute-plus clip sees a group of young people dancing in the streets and protesters facing off against riot police as the
Tom DeLonge
-fronted band rock the anthem elsewhere.
...

Back to Top

Back to Top