News
>
Movie News
October 19, 2005 09:08:33 GMT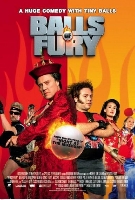 Rogue Films has a new offer for moviegoers. It's titled "." The film, which is an action comedy, was written by Thomas Lennon and Ben Garant and will begin shooting next spring.

"Balls of Fury" tells about a former ping-pong champ who is brought in by the government to infiltrate a high-stakes underworld tournament and bring down the organizer, a feared crime boss. Has been tapped to play the lead role is , the Tony-winning star of "The 25th Annual Putnam County Spelling Bee."

News
>
Movie News
October 19, 2005 08:21:33 GMT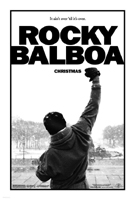 already confirmed he's going to reprise his role in the highly anticipated "Rocky VI." However, the legendary boxing champion Rocky Balboa won't fight alone. He will have to face a tough rival. Who is he? It's heavyweight champion Mason Dixon.

As Stallone is about to portray Balboa, the question is who's going to play the challenger's role? Just now, it's reported that light heavyweight king Antonio Tarver informed Boxingtalk.com that his representatives are in final negotiations for a deal that would result in his getting the role of Mason Dixon in the film. Rocky Balboa to face Antonio Tarver? We'll see then.

News
>
Movie News
October 19, 2005 08:01:56 GMT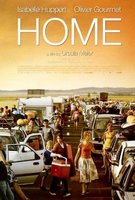 Here we have a reference of a must-see film, "." A thriller by Adam Alleca, the story follows a man, fresh out of prison and under provisional house arrest in a cabin in the woods, who struggles with his own delusions.

Horror films expert, Wes Craven has signed on as executive producer on the project with his Craven/Maddalena Films production company to produce. So far, no words on the cast, director, and its release date.

News
>
Movie News
October 19, 2005 07:43:59 GMT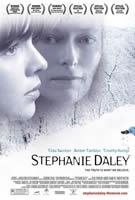 Drama is always attractive. Its plot also is quite interesting. So does with the forthcoming "." The movie, written and directed by Hilary Brougher from a script she developed at the Sundance Filmmaker Lab, will star and .

The story of "Stephanie Daley" follows a forensic psychologist investigating a 17-year-old accused of infanticide. Swinton is set to play the forensic psychologist, while Tamblyn will portray the 17-year-old girl. The film is in production in upstate New York's Catskill Mountains.

News
>
Celebrity Gossip
October 19, 2005 07:25:46 GMT
Since his early music career Charlie Daniels has collected several gold and platinum records that have sold more than 18 million copies. Among his many songs that include "Uneasy Rider," "Long Haired Country Boy" and "The South's Gonna Do It Again," he's widely known for his fiery fiddle tune.

And now, adding his many attainments, the singer has been granted the BMI Icon award for his contributions to country music. Came up in tribute to Daniels at BMI's 2005 Country Awards, held Tuesday at its offices on Music Row, was Travis Tritt and .

News
>
Celebrity Gossip
October 19, 2005 07:02:06 GMT
"Live Like You Were Dying" is proven not only a pretext for . For him it's more than just wisdom words, instead it's his inspiration that could make him a better person in this life and gain a better achievement in his music career.

The hit single, which was penned by Tim Nichols, successfully won the Robert J. Burton Award as Most-Performed Song of the Year at BMI's annual Country Awards held Tuesday at the performing rights organization's Nashville office. In the meantime, Harley Allen, Big Kenny of the songwriting/producing team , and Richie McDonald of shared Songwriter of the Year honors.

News
>
Music News
October 19, 2005 06:46:05 GMT
Fans is everything for musicians and so they will do their best for them. As many of their fanatics claim their 1992 album "Kiko" as a special, Los Angeles-based rockers decided to perform the set in its entirety at their annual holiday shows.

For "Kiko" has become a special, the band's Louie Perez and playwright Luis Torres also have been tapped to adapt the album for a theatrical production slated for a spring 2008 debut. As for the holiday shows it will include performances December 16-17 in San Francisco, December 27 in Los Angeles, December 29 in Anaheim, Calif., and December 30 in Las Vegas.

News
>
Celebrity Gossip
October 19, 2005 06:09:58 GMT
ASCAP has named its award winners at its annual awards gala held Monday night at Nashville's famed Ryman Auditorium. Among them is who wins the ASCAP Voice of Music Award, when accepting which the star says "First and foremost, I consider myself a songwriter." Chesney's next album "The Road and the Radio," reportedly will be released next month.

Also granted an award at the 43rd Annual ASCAP is Craig Wiseman of group who is given the ASCAP Songwriter of the Year prize for singles "In a Real Love," "Live Like You Were Dying," "Rough and Ready" and "That's What It's All About." Moreover, the hit "Live Like You Were Dying," which Wiseman co-wrote with Tim Nichols, is named Song of the Year.

News
>
Music News
October 19, 2005 05:40:08 GMT
Following the success of their Island debut "Hot Fuss," the Las Vegas indie rock band will on November 22 release a boxed set featuring individual seven-inch vinyl singles for every track on the album. Hurry up, go and get the set soon as the package will be limited to 5,000 copies worldwide.

As of the content, each single included will be backed with a rarity or B-side. "All These Things That I've Done" features a cover of 's "Why Don't You Find Out for Yourself," while "Believe Me Natalie" includes an acoustic rendition of "Smile Like You Mean It." Also there are remixes of the hits "Somebody Told Me" and "Mr. Brightside" and the non-album cuts "The Ballad of Michael Valentine," "Under the Gun" and "Glamorous Indie Rock & Roll," which previously appeared on the expanded edition of "Hot Fuss."

News
>
Celebrity Gossip
October 19, 2005 04:54:54 GMT
The long circulating publication revolves around and 's May-December romance has inspired the actor to produce a Fox TV sitcom pilot based on their recent real-life marriage. Plans on the sitcom, tentatively titled "30-Year-Old Grandpa," have been reported by Hollywood trade paper Variety on Monday.

Writing the script of the show is Holly Hester, with Kutcher and his Katalyst Television partners Jason Goldberg and Karey Burke to executive produce the project for 20th Century Fox TV. "30-Year-Old Grandpa" will be set in Chicago and is said not likely to directly reflect Kutcher's marriage to Moore.

News
>
Celebrity Gossip
October 19, 2005 04:09:37 GMT
It's hard for cream of society to hide or avoid media publication coz they need it. Concerning their status as public figures, they obviously become the center of attention, which people will always watch. In fact, not all publication is positive. Sometimes the glitterati have to deal with the bad and or negative long circulating report. It's suck, but they need it somehow.

See what happen to the highly celebrated couple and wife . They've faced all from the good to the worst ones. Concerning the latter one, they will in the near future set to appear in court to defend their marriage over the claims that they have "cynically" presented a false image to the public to protect their lucrative advertising deals intact.

News
>
Movie News
October 19, 2005 03:51:49 GMT
Paramount Pictures has had a new project that is hoped to become a hit. It's a new film about Iraq war, which will center on the story of a real-life aid worker, Ruzicka, who has worked in Afghanistan and Iraq, trying to document the number of civilians killed or hurt by US forces.

Ruzicka, who was killed in a suicide bomb-attack in Baghdad in April, had helped victims receive $10m (£5.7m) in compensation from the US government through her organization Campaign for Innocent Victims in Conflict.

News
>
Celebrity Gossip
October 19, 2005 03:33:50 GMT
Having lots of money doesn't mean that wants and willingly spends more cash to buy an expensive wedding gown for fiancee . He seemingly has his own concern about that, because of which the actor begs for a free frock from Giorgio Armani. Thrift? Stingy?

Cruise and Holmes were supposed to hold their marriage on Christmas Day, at Ritz-Carlton in Cancun. However, as Holmes being pregnant the couple decided to hurry up the event since she doesn't want to "walk down to the aisle with a bump." So the happy day is now slated for next month. It will be set in a romantic location that suits the tastes of the couple: on a beach.

News
>
Celebrity Gossip
October 19, 2005 03:06:01 GMT
They always avoid admitting that they're couple. Though, they no longer can hide the truth. and would probably reveal all. Let's hope so coz they have no more reasons to tell people about their relationship.

Both stars have been spotted canoodling on a hotel balcony in Chicago, Illinois. The pictures of them have been published in British newspaper the Daily Mirror. As apparent from the pictures, one of which show them kissing on the balcony of the city's Peninsula Hotel while another, taken the same place the following morning, sees them enjoying a cup of coffee, that they are couple.