News
>
Celebrity Gossip
October 17, 2005 09:36:08 GMT
Sold Out: 's wedding photos. The singer is to marry fiance, music manager Jordan Bratman, next month and is claimed to have sold the wedding picture rights to People Magazine. That isn't a surprise. What's shocking is the price.

Unlike her many celebrity pals, Aguilera set the fare of only £350,000 for her wedding photos. Such amount of course nothing compares to that of ' £1 million and 's $3 million. No one knows what her reason behind.

News
>
Movie News
October 17, 2005 07:53:57 GMT
Lawrence Bender has been appointed to lead the 'Manhunt.' It is one of Walden Media's based on James L. Swanson's forthcoming book, "Manhunt: The 12-Day Chase For Lincoln's Killer."

The story will focus on the tense days after Lincoln's assassination in 1865 and follow the New York Cavalry as it solves the mystery that eventually leads to John Wilkes Booth, uncovering a plot that threatens to plunge the nation back into war. Col. Everton Conger was in command of the troops when they tracked down Booth in a Virginia barn 12 days after Lincoln was shot.

News
>
Movie News
October 17, 2005 07:32:42 GMT
Here comes one new - worth to be seen film, "The Manny." It's about a male nanny who falls for his client, a divorced mother who lives on Park Avenue.

The story of the film is based on Holly Peterson's book of the same name. Serve as producers are Columbia Pictures and Red Wagon partners Douglas Wick and Lucy Fisher.

News
>
Movie News
October 17, 2005 07:21:43 GMT
It is something extraordinary. Yes, none like this before. "Americanizing Shelly" is a Hollywood-made Bollywood-style film from new production company American Pride Films Group. It is said that TV veteran Lorraine Senna is in hand to direct.

"Americanizing Shelly" actually is a drama about a wanna-be Hollywood talent manager sets out to Americanize an Indian girl from the Himalayas. Have signed on to star in is and Shaheen Khan.

News
>
Movie News
October 17, 2005 06:06:50 GMT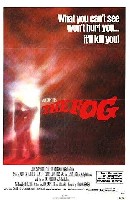 "" causes a box office confusion if not a chaos. Grossing $12.2 million the Columbia Pictures' film successfully seizes this weekend No. 1 from last week's champ "," which drops one to 2nd with $11.7 million. In time, another new release "" secures the 3rd place with just $11 million.

At No. 4 is "" with $6.5 million, ahead of "" at No 5 with $6.1 million, and "" at No. 6 with $4.7 million. Finishing seventh is "" grossing $4.6 million, followed by "" at No. 8 with $3.6 million and "Tim Burton's Corpse Bride" at No. 9 taking in just $3.5 million. Finishing this weekend's Top 10 is "" with only $3.2 million.

News
>
Movie News
October 17, 2005 05:48:25 GMT
"." That isn't a name. It's the title of the upcoming thriller which Tony Gilroy wrote and directing. The story of the film centers on a New York attorney who learns that after 15 years of cleaning up his high profile clients problems, they can come back to haunt you, in what will be the last and worst days of his career.

Set to play the attorney is actor . In the meantime, , and Sydney Pollack have all joined Clooney to star in.

News
>
Celebrity Gossip
October 17, 2005 04:51:29 GMT
Rock icon has created such hits, as "Free Fallin'," "Don't Do Me Like That" and "Stop Draggin' My Heart Around," a Tom Petty & The Heartbreakers' duet with . With such attainment, he is considered as the next recipient of the Century Award, Billboard's highest honor for creative achievement, at this year's Billboard Music Awards.

Speaking on his getting the award Petty says "This award comes at a particularly nice time as The Heartbreakers and I go into the 30th year of our career. I'm very honored that Billboard has acknowledged me." The awards reportedly will air live on the Fox network from the MGM Grand Garden Arena in Las Vegas on Dec. 6. Congrats bro.

News
>
Celebrity Gossip
October 17, 2005 04:03:46 GMT
Ice cream. Yummy. All people like it. From kids, teen, youth, to adult, they all like to eat it. Not only delicious, it also has various tastes. Above all, ice cream has becoming a lifestyle among people in the whole world.

Turner South cable network even has created an award to honor The Best Ice Cream in the South. As a patron to hand the award to Original Painter's Homemade Ice Cream, which viewers voted as The Best Ice Cream in the South, the network has chosen . Not without reason, but the star loves the ice cream there, especially the maple nut, and Painter's dubs one of its concoctions the "Vanna Banana" sundae.

News
>
Celebrity Gossip
October 17, 2005 03:28:03 GMT
The Canada-born actor always tries to keep his romantic relationships away from the press. Yet, he can no longer do that. Everything has been revealed and it's already becoming a public secret. What's that?

, widely known for playing the adult Anakin Skywalker in "" and "," was photographed a few days ago spending his holyday on the Caribbean island of Barbados. So? Yes he was there but not alone. He was accompanied by model/dancer Lola Skye.

News
>
Music News
October 17, 2005 03:04:00 GMT
Singing on TV and tour is something common for . But singing on radio around the world live is a new and extraordinary thing the pop diva would like to do. has a great idea about that and thus brings it to life, planning a special worldwide live radio special with her.

The idea is a 10-minute commercial-free radio special that will be presented by Ryan Seacrest Productions in association with Premiere Radio Networks and will be made available to all radio stations worldwide, including Japan, Canada, and Australia, as well as Z100-FM/New York, WKTU-FM/New York, KIIS-FM/Los Angeles, KRBE-FM/Houston and Y100-FM/Miami.

News
>
Celebrity Gossip
October 17, 2005 02:40:06 GMT
They really are world's music legend. Though nowadays there are many new music groups come to the surface, still rules the game. The rock band has becoming hot issue from the first time they reached their music breakthrough 'till today.

Their amazing attainment in music industry has created such distinct story in this world. Their existence means a lot to media, which because of them have been able to create stories to be sold. Thus, as an appreciation The Beatles is chosen The Icon of the Century in a poll made by Variety to mark its 100th anniversary.

News
>
Celebrity Gossip
October 17, 2005 02:14:58 GMT
While girls at her age are busy with their school tasks, has something else to do. This of course more important than her college classes that she has to reluctantly take a leave of absence from New York University. The teen actress apparently does not drop out, "she has simply taken an approved leave of absence to devote more of her time and energy to her business," her representative Michael Pagnotta said.

Mary-Kate is said to focus on the entertainment company she runs with her twin sister, , who will remain at New York University's Gallatin School, where they are sophomores studying a liberal arts curriculum. Pagnotta explained further "She and her sister run a global business and it demands quite a bit of their time." Mary-Kate would in November return to New York to accept a fashion award.