News
>
Movie News
October 13, 2005 08:58:09 GMT
Feeling depressed? Bored? Longing for something amusing? We have one. It's the animation-comedy "The Tortoise and the Hare," which Robert Altman is about to direct with Andrew Davies wrote the screenplay.

Watching "The Tortoise and the Hare" you'll have your nerve slack and mind relax. Above all it will decrease your stress. So don't miss it coz it's a worth to be seen movie.

News
>
Movie News
October 13, 2005 08:38:39 GMT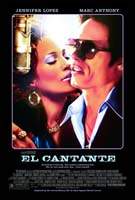 Do you know Hector Lavoe? If not I'll tell you then. He's one of the biggest Spanish-language singers in the 1970s, but personal tragedy and a heroin addiction left him penniless and dying from complications from AIDS. He probably was best known for his crystal-clear voice and an incomparable talent for improvisation.

In a great respect for him, Handprint Entertainment is about to bring into life his biopic. It's titled "." The Leon Ichaso direction will begin filming November 14th in New York for four weeks, with one additional week of filming taking place in Puerto Rico.

News
>
Celebrity Gossip
October 13, 2005 08:06:29 GMT
"The truth is rarely pure and never simple." Maybe that is the reason why shouts her mouth, saying few words on her decision to end her 5 months engagement to Greek shipping heir Paris Latsis. It's not that simple for her to reveal the truth behind their break up.

Though, the socialite can't keep the secret any longer and finally speaks something. Paris said that the real reason behind the break up is because Latsis has cheated on her during his bachelor party. This statement is strengthen by the hotel heiress close friends who claimed that Paris yes revealed during a party in Los Angeles that Latsis has had an affair with another woman.

News
>
Celebrity Gossip
October 13, 2005 07:46:31 GMT
He's been involved with music many years. It is his career in music that indeed lifts his name up to the stardom. And it also that gives him money, fame, and sort of that. Above those things he's done and gotten, it is yet complete if he is not about to write a memoir.

The tell-all story of him, of course, is the thing that people are waiting from the like of . The long awaiting finally is paid off as Doubleday will release the star memoirs in 2007.

News
>
Music News
October 13, 2005 07:16:37 GMT
isn't in rush to celebrate their 30th anniversary. The veteran progressive rock trio moves slow but sure. "R30 Live in Frankurt," which material is taken from their 2004 concert in Frankfurt, Germany, will be released November 22 via Rounder in the United States and Anthem in Canada; Sanctuary Visual Entertainment will issue it November 28 in Europe.

Speaking on their soon to be released album, singer/bassist Geddy Lee told Billboard.com. "Well, basically nobody was in a big hurry to do another live project, because we've got about 60,000 of them out there. But when we were touring Europe on the last tour, we hadn't been to those countries in 10 years -- some of them 20 years. And there was such an exuberant response from the crowd; it just seemed like a unique opportunity to capture the band in that kind of environment."

News
>
Music News
October 13, 2005 06:52:50 GMT
is still a phenomenon. Amid many protest raised by rabbis concerning one of her songs included in the upcoming album "Confessions on a Dance Floor," the pop diva keeps creating sensation.

It is reported that Madonna will appear on MTV's "Total Request Live" on Monday to play her single "Hung Up," which is set for an Oct. 17 release date. Also the music icon is scheduled to make her first TV appearance in support of the album on that date, when she visits MTV's "TRL" to introduce the song's music video.

News
>
Music News
October 13, 2005 06:18:37 GMT
Canadian rock band has nothing but all the right reasons to top the Billboard 200 albums chart Wednesday. This is the first time for them to have such attainment in which their album "All the Right Reasons" has become their first U.S. No. 1 album, sold 317,000 copies in its debut week. Chicago rapper is at 2nd with "The Day After" sold nearly 129,000 copies.

Country star Sarah Evans' "Real Fine Place" opening at No. 3, ahead of 's "All Jacked Up" which drops to No. 4 from last week's No. 1 debut. 's "Wildflowers" drops three places to No. 5 with 106,000 copies in its second week, followed by 's "Late Registration" at No. 6. Entering the chart at No. 7 is 's "Extraordinary Machine" which has been sold for 94,000 copies.

News
>
Celebrity Gossip
October 13, 2005 05:59:40 GMT
Seeing is believing. Hollywood actress is suspected to date after the actress spotted together with the actor in Hollywood. A source says "although the couple were with friends, their rendezvous had all the makings of a romantic date."

Even more, an onlooker tells America's Star magazine, "They were huddled for the whole evening at the Chateau Marmont, and, at one point, Kirstie was stroking his thigh as she talked to him. It was bizarre. They totally looked as if they were on a date."

News
>
Celebrity Gossip
October 13, 2005 05:40:05 GMT
It's all over, Yes this is it. Break up. The on-off couple, and fiance , finally calls it over. They ended their engagement after both sides cheating one another.

A London-based representative for Miller refused to comment on the story. Simon Halls, Law's publicist, also refused to give comment. Well, the wounds of love can only be healed by the one who made them right?!.

News
>
Music News
October 13, 2005 04:50:26 GMT
No days without rolling. The slogan maybe is suitable to be attached to music group who keeps rolling day to day no matter what happen.

The always full of spirit Stones is about to debut the video for "Streets of Love" on the NBC soap opera 'Days of Our Lives' next Tuesday. This is considered as an attempt they take to market their new disc "A Bigger Bang."

News
>
Celebrity Gossip
October 13, 2005 03:47:34 GMT
Fame makes money. That's true you know. Just see how famous pop singer and husband make use their popularity to get more money. The couple sells the email account name SeanPrestonFederline@hotmail.com on auction website eBay with a highest bid of $5 (GBP2.90), with eight days left to run.

For Spears fanatics buying the email account is a must. "This would make the ideal gift for the truly dedicated Britney Spears fan. It is something to be treasured for a lifetime. Serious bidders only, please!" says the description of the "stuff" posted on eBay.

News
>
Music News
October 13, 2005 03:11:43 GMT
Christmas is coming and people preparing the things. Yes they are busy to welcome the big day, a day when Jesus the Savior was born. December 25th is a very historical day that Christians in the whole world won't miss the chance to celebrate the day their Redeemer came into this universe.

Just like other, singer also is preparing herself to celebrate Christmas. Though, she has her own way to mark the day that is releasing a Christmas album. And just like her given name, that's the name of her new album, "A Faithful Christmas." Includes such familiar songs as "Merry Christmas Baby," "White Christmas," "Santa Baby," "Christmas Song" and "O Come All Ye Faithful," the album will hit stores October 25th.

News
>
Celebrity Gossip
October 13, 2005 02:51:08 GMT
is already famous and has everything he wants. But, he won't easily feel satisfy with what he is now. Wanting more, the popular singer reportedly will sell his life story to Hollywood movie company Paramount Pictures.

It is reported that Williams used to write during therapy for drink and drug problems, while staying in Los Angeles. He says "I started to write them as therapy while I was in Los Angeles, and a friend suggested I submit them. To my surprise they liked them and have optioned them, which is amazing. Would I like to act? No, not at all, but I like the idea of some of my work being up there on the big screen."

News
>
Movie News
October 13, 2005 02:20:00 GMT
Even the longest day must have an end. So does fame. As the wheel keeps rolling, you better prepare yourself with the up side down. What about ? Is she ready to lose her "Simple Life"? Can she take it?

Maybe she will but it takes time. The show has made her famous and now she has to lose it because of a stacked schedule. Paris, who two weeks ago publicly announced the end of her engagement to Paris Latsis, will have to get through it.

News
>
Movie News
October 13, 2005 01:56:41 GMT
Thanks to recent publication which highly highlighted his past romance with model that the relatively unknown actor could favorably draw the attention of those producers. Barbara Broccoli and Michael Wilson, producers of the highly anticipated "," have pointed their fingers at the star.

Among many other actors reported to be the next James Bond, including , Craig is the one chosen by the producers who plan to announce their selection of Craig at a news conference this week. This obviously swept away rumors saying Brosnan will reprise the role despite the fact that he's joining the film cast.