News
>
Music News
September 14, 2005 08:19:06 GMT
, the son of reggae icon Bob Marley, has had his new album "Welcome To Jamrock" released Tuesday, September 13th. In companion with that, the so-called "Jr. Gong" also announces a 24-city fall tour, beginning November 3rd in Saint Petersburg, Florida and culminating on December 6th in Norfolk, Virginia.

Most important than all is that Damian is donating one dollar for every ticket sold to the victims of Hurricane Katrina. All dates will go on sale the weekend of September 17th. Speaking about the album, it's been called "thrilling protest anthem" about life in Kingston, Jamaica.

News
>
Music News
September 14, 2005 08:01:21 GMT
Music retailer HMV Canada has removed all of 's music from its shelves. Not without reason, but the chain was angered by the singer's 18-month deal with Seattle-based coffee giant Starbucks to exclusively sell his new album, "Bob Dylan: Live at the Gaslight 1962," in its stores. The album already went on sale Aug. 30 at Starbucks' 4,600 shops in the United States and Canada and will not be released to other sales outlets for 18 months. Thus, HMV said it would not return Dylan's albums to its shelves until the Starbucks' window runs out.



News
>
Music News
September 14, 2005 07:35:35 GMT
The long awaited release of new album, "All That I Am," outs November 1st on Arista Records. The album's lead single "I'm Feeling You" reuniting the guitarist with , who wrote the song with John Shanks and Kara DioGuardi.

Moreover, the 13-track set also pairs Santana with other notable entertainers, like and 's on "My Man," 's on "Just Feel Better," guitarist Kirk Hammett on the instrumental track "Trinity," and many more.

News
>
Celebrity Gossip
September 14, 2005 07:13:30 GMT
Country Music Association's 39th annual CMA Awards is scheduled for Nov. 15 at New York's Madison Square Garden. Among other nominees, and are the leading noms with 6 nominations each.

The show, which will air live on CBS, again for the second time will be hosted by Kix Brooks and of country duo . Among the first confirmed performers are , , and .

News
>
Movie News
September 14, 2005 06:44:48 GMT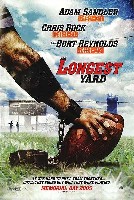 "," a comedy drama about a group of prison inmates who form a football team to challenge their guards, tops UK box office on its weekend debut with £1.3 million, pushes aside last week's number one, "" to 2nd with £999,000. Also down one at number three is "," taking slightly more than £2m in two weeks.

Meanwhile, "" reaches only number four with takings of £614,800. In fifth place, "" slide two places, one ahead of the new crime drama "." At seven is "" ahead of a previous number one "," which falls from number four to number eight. Los Angelos drama "" is at nine and at ten is "."

News
>
Celebrity Gossip
September 14, 2005 06:24:45 GMT
German supermodel has given birth to a baby boy, her first child with pop star husband . Named Henry, the baby was born in the early hours of Tuesday morning and weighed in 8-pound.

The mother and her son are doing well, Klum's spokeswoman said on Tuesday. The baby boy, in fact, is Klum's second child. She has had a 1-year-old daughter, Leni, from her previous relationship with Formula One racecar manager Flavio Briatore.

News
>
Movie News
September 14, 2005 05:51:24 GMT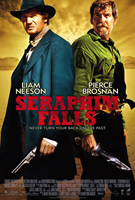 Here is another new release that will inundate film production, "." The film, put and funded by Icon films, is due to start shooting in mid October. It was written by Abbey Everett Jaques and David Von Ancken, who will direct as well.

"Seraphim Falls" is set at the end of the Civil War and its story will follow a Colonel who, as everyone else is throwing down their arms, hunts down an old adversary to settle a grudge. Bruce Davey and David Flynn will produce, while and are about to star in.

News
>
Movie News
September 14, 2005 05:03:01 GMT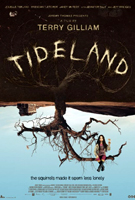 One more new film you could note as an additional preference on what worth-to-watch at the cinema. "" of director Terry Gilliam may be a good option for you concerning its interesting story and casts.

The film, based on Mitch Cullin's novel, centers around the life of Jeliza-Rose, who after her mother dies from a heroin overdose is taken from the big city to a rural farmhouse by her father. As she tries to settle into a new life in a house her father had purchased for his now-deceased mother, Jeliza-Rose's attempts to deal with what's happened result in increasingly odd behavior, as she begins to communicate mainly with her bodiless Barbie doll heads and Dell, a neighborhood woman who always wears a beekeeper's veil.

News
>
Movie News
September 14, 2005 04:37:15 GMT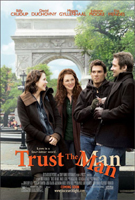 Comedy-drama "" of writer-director Bart Freundlich has been nabbed by Fox Searchlight in a $6 million-$7 million deal within hours of its world premiere at the Toronto International Film Festival Monday. The film division snatched North American rights and a long list of international territories, including France, Germany, Japan and Mexico.

"Trust the Man" story line tells that after all the drama, cheating, and trial separations, two men fight to save their respective relationships. The film casts include , , , , and .

News
>
Movie News
September 14, 2005 04:12:31 GMT
In companion to the many new release films, Miramax is releasing "." It is about a voodoo-crazed serial killer, depicts murder and mayhem in the Louisiana swamps a few weeks after Hurricane Katrina brought real death and destruction to the region.

Commenting on the perception of film resemblance to Hurricane Katrina, Emily Bear, a spokeswoman for Dimension Films said "The film's plot is completely unrelated to the disaster in New Orleans. Venom' is a fictional horror film." Then she continued saying the film has been slated months ago for release this Friday, far prior to the hurricane.

News
>
Movie News
September 14, 2005 03:53:14 GMT
Last month Ehud Bleiberg announced his new production and sales company he co-founded. Now that time goes by his company is ready to out a new project, called "Adam Resurrected," for which Bleiberg has signed on Paul Schrader to direct.

The film, which is based on a novel by Yoram Kaniuk, "has a complex script that is compassionate, tragic and inspiring at the same time," Bleiberg said. Paul Will is one of the casts set to star in.

News
>
Celebrity Gossip
September 14, 2005 03:37:05 GMT
is about to team up with his ex-wife 's man on TV this autumn for cameo roles in sitcom "That '70s Show." He will play a shady security boss who interviews Kutcher for a bouncer's job.

The teaming up, which marks Kutcher quick return to the show, will be their first on screen. It will air in America in November. On top of that Willis plans to donate his fee from the show to the American Red Cross Disaster Relief Fund.

News
>
Movie News
September 14, 2005 03:22:27 GMT
Warner Bros. Pictures has appointed Jerry Weintraub to produce the soon on-screen "Nancy Drew: The Mystery in Hollywood Hills." The Andrew Fleming direction centers its story on Nancy Drew who accompanies her father on a business trip to Los Angeles, and she stumbles on evidence about a long-unsolved crime involving the death of a movie star.

Her resourcefulness and personal responsibility are put to the test when she finds herself in the middle of the fast-living, self-indulgent world of Hollywood. Could she through it all? Well, let's see how the ' role plays the game.

News
>
Movie News
September 14, 2005 03:03:22 GMT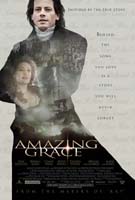 The life of British anti-slavery pioneer William Wilberforce has touched actor that he's signed on to portray the hero in the upcoming film, "." The film chronicles Wilberforce's 18th century political career, which placed him at odds with some of the most powerful men of the time, including the king.

Steven Knight wrote the screenplay, while Michael Apted will direct the movie for Walden Media. Joining the cast is Albert Finney, who is set to play John Newton, a Wilberforce confidant.

News
>
Movie News
September 14, 2005 02:43:42 GMT
The "Yellow Wood" instead of frightening Mario Van Peebles, it tends to draw his interest and curiosity. Thus, he has signed on to direct the mystery thriller, which Stephen J. Cannell is producing for Spyglass Entertainment.

Even more than just making his directorial debut with the film, Peebles also will star in. "Yellow Wood" tells about a woman who is haunted by the long-ago murder of her older sister. Working with a radical researcher, she travels deep into her dreamscape and is able to relive and change the past, but things don't work out as planned.