News
>
Movie News
August 27, 2005 06:13:31 GMT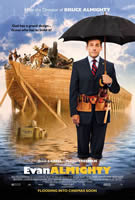 The 2nd Almighty is coming and has had more than enough preparation to welcome. "," a follow-up to 's "," has signed Carell to star in, for which the actor reportedly to earn 10 times more than the $500,000 he made for "." Steve Oedekerk wrote the script and Tom Shadyac will return as director.

Unlike its original version, "Evan Almighty" will focus on the news anchor character Carell played and put him on an almighty-inspired quest to build an ark in preparation for a great flood. While Carrey and won't reprise their role in this film, which to begin production early next year, is negotiating to encore as God.

News
>
Celebrity Gossip
August 27, 2005 05:57:23 GMT
Joe Simpson has, earlier this week, confirmed that was in negotiations for a return to NBC's "SNL." Just now, he said that Ashlee would perform on "The Oprah Winfrey Show" this fall.

Explaining this, Simpson says "We are going to push `SNL' back because we are doing `The Oprah Winfrey Show' for one hour. (`Oprah') is going to be the first interview and the first place where Ashlee sings."

News
>
Celebrity Gossip
August 27, 2005 05:12:47 GMT
"The only thing we take seriously is the music," is the slogan uttered by country superstar , who alongside veteran Nashville record executive Scott Borchetta, will launch their new joint label venture September 1. The name of the label and its distribution partner will be unveiled at a press conference in Nashville on Wednesday August 31. Apart, both Keith and Borchetta reportedly have signed a handful of artists and secured a major distribution deal. Congrats and good luck.



News
>
Movie News
August 27, 2005 04:52:17 GMT
Like father like son. This proverb works for actor , whose younger son Jaden Smith is about to follow his step into the movie business, starring opposite him in the upcoming "Pursuit of Happiness."

"Pursuit of Happiness" follows the real-life tale of Christopher Gardner, an unsuccessful salesman, who gets custody of his son just as his career as a stockbroker is taking off.

News
>
Celebrity Gossip
August 27, 2005 04:40:54 GMT
Won't reveal their relationship, "" co-stars and have reportedly embarked on a romance. As a source said "They didn't have feeling when they worked together. And they haven't defined what they are because it's still so new." Just wait and see, coz time will tell.



News
>
Movie News
August 27, 2005 04:26:20 GMT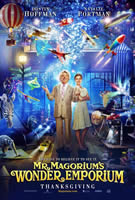 The "" star, , is about to spread her magic, starring opposite in Mandate Pictures' fantasy film "," directed by Zach Helm.

The debut of Zach centers its story on the aforementioned Mr. Magorium, Hoffman's role, the eccentric owner of a spectacular and enchanted toy shop. He decides to leave his stupendous store to a depressed girl, played by Portman, in the hope that she can keep the magic alive.

News
>
Movie News
August 27, 2005 03:56:53 GMT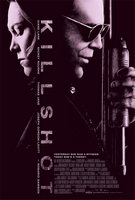 With a 2006 expected release date, "" stars and crew will be in Missouri later this year or in early 2006 to shoot scenes for the movie, producers confirmed. According to Jerry Jones, executive director of the Missouri Film Commission, scenes for the film will be shot in late December or early January.

"Killshot," which is based on the 1989 novel by Elmore Leonard, tells about a married couple who find themselves in Cape Girardeau while on the run from a pair of hitmen. "Cape Girardeau is of huge atmospheric importance to the film," so said co-producer David Webb.

News
>
Movie News
August 27, 2005 03:40:42 GMT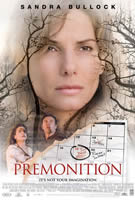 Has just finished work on "Il Mare," Hollywood actress gets the "." And so she's about to star in the film set up at TriStar Pictures, a Sony Pictures division that was relaunched last year as a genre label.

"Premonition" revolves around a housewife whose husband dies in a car crash, with all the traumatic aftermath - only to turn up alive and well the next day. The woman quickly realizes that the entire thing was a hallucination, a premonition - and sets out to stop it ever-coming true.

News
>
Movie News
August 27, 2005 03:25:53 GMT
Bill Bryson's travel book, "," would probably reunite fellow actors and on screen. The book, which is going to be filmed, tells the story of the author's hike through the American wilderness with a friend.

Asked about this, Redford said he was superstitious about discussing details of projects that were not finalized. "I think Paul and I are probably alike in that we're reluctant to talk about something that is not real yet, but we are talking about it," he commented.

News
>
Celebrity Gossip
August 27, 2005 03:14:32 GMT
As a child actor he starred in ads for Burger King. But now as he's grown up becoming an adult and going to father a child from wife , slightly changes his direction. The Hollywood hunk reportedly has signed a $1.8 million deal to be the face of popular British deodorant Lynx, appearing in its TV advertisements which is directed by Danny Klienman.



News
>
Celebrity Gossip
August 27, 2005 02:59:49 GMT
Hollywood very talented actress, , has been attached by London theater bosses to reprise her role of Argentina's first lady Eva Peron in a new production of "Evita." Authors Tim Rice and Andrew Lloyd Webber actually planned to resurrect the musical in the British capital collapsed in 2003, but postponed it in knowing the city was not in the mood for serious musicals.

Yet, things have changed and both are now teaming with director Michael Grandage, choreographer Rob Ashford and designer Christopher Oram to discuss further on the plan to launch "Evita" in the West End next year. Thus, all of the creative team hopes Madonna would like to join in.

News
>
Movie News
August 27, 2005 02:42:09 GMT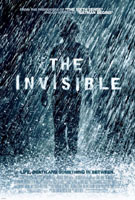 and Margarita Levieva would like to become "" stars. Both are in negotiations to star in the David Goyer direction for Touchstone Pictures.

"The Invisible" is a Spyglass Entertainment's supernatural thriller and it tells a teenager who, after being attacked and left for dead, finds himself in limbo, invisible to the living and racing against time to find his body before he truly perishes. The only person who might be able to save him is his attacker, a troubled girl who is on the run from the law.

News
>
Celebrity Gossip
August 27, 2005 02:26:39 GMT
Late comic died on December 18, 1997, from an accidental overdose of morphine and cocaine. He was 33 at that time. Though, renowned comics, many of whom are his fellow, still have a place in their heart for the late motivational speaker, a rabid fan and a topless dancer on "Saturday Night Live."

On Friday, , and were among those in attendance to mark Farley being honored with a star on the Hollywood Walk of Fame. "I think it's sweet that everyone still has a real nice place in their hearts for him, they still remember him," said Spade. "He goes down as one of the greats. And I still think about him every day."

News
>
Celebrity Gossip
August 27, 2005 02:13:01 GMT
A son, Shepherd Kellen Seinfeld, was born to the world Monday to actor and his wife Jessica. The baby was delivered at New York's Cornell Medical Center, while none of the baby's vital statistics have been revealed.

Shepherd is the couple's third child after having their son Julian and daughter Sascha. Upon the delivery both mother and baby are all said to be "doing great" and were home by Tuesday.

News
>
Celebrity Gossip
August 27, 2005 01:52:48 GMT
Breck Wyngarden and his wife, Ascension "Tina" Wyngarden, filed a lawsuit Thursday in St. Louis against , driver Charlie Gilligard and Entertainment Coaches of America. But who are they? Both are husband-and wife who were injured in a scary July 13 accident involving seven vehicles in western Missouri and Eminem's coach that sent 11 people to the hospital.

Breck, who is a truck driver, seeking unspecified damages from the hip hop star. Per the suit the tour bus swerved to avoid a collision, but struck the side of the tractor-trailer. As a result Breck suffered rib injuries, while his wife injured her head, neck and back. This of course becoming another problem for Em as he's in struggle to kick his pill habit.