News
>
Celebrity Gossip
July 23, 2005 05:10:20 GMT
Rapper explicitly denied his retirement reports, telling MTV News: "When I say I'm taking a break, I'm taking a break from my music to go in the studio and produce my other artists and put their albums out. That's called taking a break for me."

In his further denial, Em claims he would one day for sure retire from recording and touring yet he insists, "I never said Encore was my last album. I never said anything yet. I don't know what I'm doing yet. Nothing is definite, you know what I'm saying? Nothing is written in stone."

News
>
Celebrity Gossip
July 23, 2005 04:55:42 GMT
Dating Status: SINGLE. That icon displayed on 's official Website is clear enough to deny recent rumors speculated on the star engagement to . Or if that's not enough, the metalist's publicist two-word statement to E!: "Not engaged" maybe representative enough to say that the wedding report is completely false. As for her side, Pam even wrote on her online diary, "This is a huge misunderstanding. I am NOT getting married. Period. I am not engaged to Tommy Lee."



News
>
Celebrity Gossip
July 23, 2005 04:30:56 GMT
As said by Mya Tyler's rep Emily Olsen, "After taking steps toward trying to improve their marriage, Mia and Dave have mutually decided that their lives are heading in different directions and they want different things from their futures." Their many differences at last meet the twosome in their one and only similarity, which is separation.

Mia first met hubby Dave Buckner, who is drummer, in early 2003 while attending Icon: , MTV's special musical tribute to Papa Tyler's band. Both got engaged in June 2003 and tied the knot that October. This is the first marriage for either one and they have no children

News
>
Celebrity Gossip
July 23, 2005 04:13:09 GMT
Because of worsening tendonitis in her wrists and hands, singer-songwriter will take one-year career hiatus, beginning this month after her July 31 gig in Floyd, Va. This ploy obviously makes DiFranco to cancel her West Coast tour due to begin August 30 in Boise, Idaho.

Explaining this, her spokesperson said in a statement, "If she were to continue to perform at this time, she would risk permanent nerve damage to her hands." During her recovery, DiFranco is planning "several new recording projects" with unspecified special guests, as well as a new solo album due sometime in 2006 via her own Righteous Babe label. She will also speak as part of the New Yorker Festival on September 24 in the Big Apple.

News
>
Celebrity Gossip
July 23, 2005 03:56:42 GMT
"She Spies" kind of high-qualified tasks to join in, and with her "Beauty and Power" actress finally is joining the cast of ABC's upcoming drama series "Commander-in-Chief" in a recurring role. In the Touchstone Television-produced political drama, she will play the assistant of the House speaker, a role played by . Besides the two of them, the series will also star as the first female U.S. president.



News
>
Movie News
July 23, 2005 03:36:19 GMT
Actress has been attached to portray a woman who sets out to end her life-long streak of bad luck, which is the title character of the upcoming drama "." Will serve as producer is , who will also produce via her Type A Films banner besides star in as supporting role.



News
>
Music News
July 23, 2005 03:13:25 GMT
These days aren't too windy for to release his latest album, "Prairie Wind," as a CD/DVD package. Thus, the singer said on his Web site (http://www.neilyoung.com) he would have the album released September 20 via Reprise Records. Involved in this project are keyboardist Spooner Oldham, pedal steel guitarist Ben Keith and drummer Carl Himmel.

Further news mentioned Young is set to appear at the annual Farm Aid benefit concert September 18 in Tinley Park, Ill., which will feature performances from , , , and . Shortly thereafter, the singer will continue performing at his long-running Bridge School fundraiser October 29-30 in Mountain View, Calif.

News
>
Movie News
July 23, 2005 02:54:13 GMT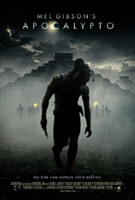 Unveiling, that's the Greek term meaning of 's next self-financed epic "." Similar to "," the actor will, for this new project, act as director, writer, and producer as well. Though, he won't star in.

"Apocalypto" is set for an October shooting and 2006 release. Footing the bill will be Icon Productions. Moreover, the film is described as an action picture, set 3,000 years in the past.

News
>
Celebrity Gossip
July 23, 2005 02:30:48 GMT
fanatics have now had more choices of the diva products to be bought to add their collection. The star devotees can buy JLo line of products at Marshall Field's store on State Street as the first U.S. store that Lopez finally picked up to house her things.

JLo stuffs that are being offered among others include electric-pink cargo pocket knit pants, a faux crocodile leather clutch purse and a wild rose camisole with a removable garter belt. The Field's boutique is slated for a September 22 opening with Lopez attends a fashion show highlighting her clothing. The event will benefit Children's Memorial Hospital.