News
>
Celebrity Gossip
July 12, 2005 05:57:04 GMT
In a quick feedback to their engagement earlier this year, Tiffani Thiessen rang the bell over the weekend as she tied the knot with her actor fiancé Brady Smith. The actress' publicist has confirmed their nuptials on Monday.

The marriage was held at a private estate in Montecito, California, with friends and family witnessing. Right after the garden wedding over, the newly weds reportedly will spend their first night at Santa Barbara's Hotel Andalucia.

News
>
Music News
July 12, 2005 04:47:59 GMT
Wanna hear "Thanks" in Icelandic version?! Better buy ' set titled "Takk," which is Icelandic for "Thanks." Containing 11-cut release, the album will be internationally put on sale September 22 and will be issued the following day by Geffen in North America.

Sung mostly in Sigur Ros' native tongue, several of the new tracks have already been performed live on a just-underway international tour, which arrives Tuesday in Paris. In related news, a North American tour will be held September 6 in Atlanta, with one-off shows scheduled for August 9 in Honolulu and August 11 in Los Angeles.

News
>
Celebrity Gossip
July 12, 2005 04:09:20 GMT
Has just been acquitted of child molestation, the King of Pop is now facing another legal suit, this time over library finances. Based on the lawsuit filed Monday in U.S. District Court in Manhattan, a financial company specializing in asset acquisition named Prescient Acquisition Group Inc. claimed owed $48 million in fees for rescuing his stake in the publishing rights to songs by The Beatles.

It is mentioned that Jacko has enlisted it in November 2004 to provide financial advice and to secure refinancing of a $272 million debt to Bank of America. Thus, on behalf of Jacko and his company MJ Publishing Trust, Prescient secured $537 million in financing from Fortress Investment Group LLC, an amount enough to pay the singer's debt and exercise an option to buy the remaining 50 percent of the Beatles library he not yet own.

News
>
Celebrity Gossip
July 12, 2005 03:48:47 GMT
"Sir Sean doesn't need the money, everyone knows that. The book was always about setting the record straight. But looking back on your life when you are aged 74 is a very emotionally demanding thing to do," so said a source. That statement is more than enough to explain the reason behind decision to shelve the idea of writing a biography of him.

Has ditched plans for the long-awaited project, the star already returned a staggering $1.7 million advance to the publishing giants Harper Collins. Moreover, he also abandoned plans to work either with original writer and childhood pal Meg Henderson or second choice Hunter Davies.

News
>
Movie News
July 12, 2005 03:29:03 GMT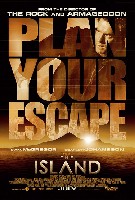 Anything, but "" has dare to offer something special and distinct. Starring , , , , and , the Michael Bay direction is distributed by DreamWorks and Warner Bros.

"The Island" tells the story of a man named Lincoln Six-Echo, played by McGregor, goes on the run after he discovers that he is actually a "harvested being", and is being kept along with others in a utopian facility. It is slated to open on July 22, so don't miss it guys.

News
>
Movie News
July 12, 2005 03:13:44 GMT
The Sony film entitled "," which is directed by Bennett Miller is set for a September 30 release date. The movie revolves on Capote's research into the Kansas murder case that he wrote about in In Cold Blood, starring , and .

Meanwhile, the release of "Capote" is said to be in rush with the untitled Warner Independent Pictures/Killer Films' project, directed by Douglas McGrath and starring British actor as Capote, which is slated for 2006 release.

News
>
Movie News
July 12, 2005 02:49:28 GMT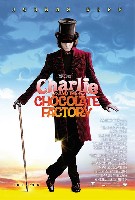 Hey listen, the "Chocolate Factory" has been opened Sunday in L.A. with an interesting story to be told to many. So watch and see what happen to "."

Opened Sunday afternoon at Grauman's Chinese Theater, the movie premiere was attended by many stars, including , and husband , , , Harry Hamlin, and her actor-husband .