News
>
Celebrity Gossip
July 02, 2005 05:01:41 GMT
Recent poll held by Entertainment Tonight TV has proven actor to be viewers' most wanted star to see in new films this summer. The other actors include on the poll hot list, including , , , , , and at #7, and #8, and #9, and along with at #10.



News
>
Movie News
July 02, 2005 04:29:37 GMT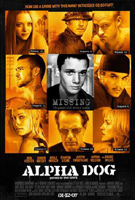 Many suspect "," a movie based on the brutal murder of 15-year-old Nick Markowitz in 2000, to have endangered the outcome of a high-profile murder trial. This sounds reasonable for Jesse James Hollywood, the suspect of the case will be on trial when the movie, starring and , is released later this year.

Realizing such concern, a top Hollywood defense lawyer, James Blatt, appealed to Superior Court Judge Brian Hill on June 30 to ban any more information about the case being released. Facing the fact that prosecutors, detectives and witnesses had all come forward with information for the making of the movie, Hill agreed to consider the request at next week's hearing.

News
>
Celebrity Gossip
July 02, 2005 04:14:46 GMT
"American Pie" sexy foreign exchange student star, has filed for divorce from her actor husband of three years, Joseph Reitman. The divorce petition, filed Wednesday in Los Angeles Superior Court, mentioned irreconcilable differences as the split cause. The two have no children, but will seek custody of their small army of pets.



News
>
Music News
July 02, 2005 04:00:59 GMT
Bassist Joe Loeffler of the band is taking a break to be home with family. His brothers and bandmates Pete and Sam Loeffler can accept and fully respect his decision. And as for the band's summer tour, former Filter guitarist Geno Lenardo will replace Joe.



News
>
Music News
July 02, 2005 03:44:39 GMT
"Mississippi Girl" is included and marked as the advance track on 's new CD "Fireflies." The consisting of 13-track, a bonus cut, and a duet with her husband titled "Like We Never Loved at All," will hit stores on August 2. In related news, Hill and McGraw will perform Saturday in Rome at one of the Live 8 concerts.



News
>
Music News
July 02, 2005 03:23:46 GMT
"In a way, I feel like I'm living in my sixth sense. I'm very receptive to everything around me ... The sixth sense liberates you from the (other) five senses, which are tricky ... It makes you listen to that inside voice -- your intuition -- which is never wrong," says explaining about her 11th album, which after a state of mind she names it "El Sexto Sentido" (The Sixth Sense).

The album set to marry the street July 19 on EMI Latin and will be released simultaneously in the United States, Latin America and Japan, and a month later in continental Europe, Canada, Australia and the rest of Southeast Asia. Representing the mystery of life, human feeling, broken hearts, and mainly the mystery of the sixth sense, "El Sexto Sentido" covers English versions of single "Amar Sin Ser Amada," and an uptempo, rock-edged track whose English title is "You Know He Never Loved You."

News
>
Celebrity Gossip
July 02, 2005 03:02:16 GMT
Singing, acting, and posing for the photographer are things most celebrities would normally do in the walk of their career. What about going plastic? That's a very different matter for not all celebrity can do that.

Mattel senior marketing manager Elizabeth Grampp shares the philosophy behind selecting celebrities for their Barbie close-up, "We like to partner with the No. 1 person in his or her category. While some of the celebrity choices are geared toward young girls (Symone, for example), others like McBride and Ball have 'cross-generational appeal.'"

News
>
Music News
July 02, 2005 02:41:23 GMT
The video worked on for the cover of "These Boots Are Made For Walking," taken from the soundtrack for "," has been claimed as "slutty" by an American Christian group called the Resistance. They mainly object to the star's risque behavior in the video, in which she washes a car wearing a skimpy bikini, while in fact her father is a Baptist pastor, who they perceive as a Christian role model.

The group's representative John Conner says, "It's sad to see her whore herself out like this. She's a singing stripper." Concerning such controversial fact, the group then demand Simpson apologize.

News
>
Celebrity Gossip
July 02, 2005 02:25:18 GMT
Music world and its occupants mourn the death of R&B crooner , who is claimed to have "never really recovered from" a stroke two years ago. The Grammy award winner died Friday at John F. Kennedy Medical Center in Edison, N.J., at 54 years old.

Details on the cause of the death weren't released. Vandross' publicist, Jeff O'Conner, said he received condolence calls Friday from some music stars, including , , and .